Best Social Media Hashtags For Your Wedding Engagement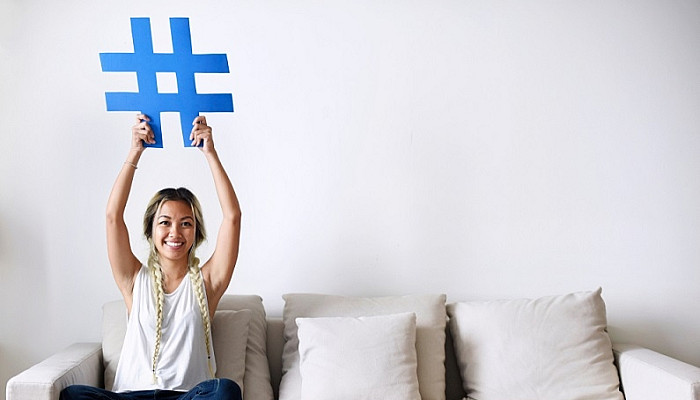 With the advent of social media and its application in our lives which range from education to careers to even our personal lives, it would not come as a surprise to you if it is said that people use social media extensively to announce their proposals, engagements, or even weddings. People share real-time updates about the most intimate part of their lives on their socials to share their happiness with the world.
Why should you use social media for your wedding ceremony?
The way you utilize social media in any place or stage in either your personal or professional life is a subjective question and varies from person to person. While some people, generally introverts per se, do not like putting out their life for everyone to see on social media, others want their social media audience to be updated and engaged at even the smallest things in their life. In this case, a wedding is a pretty big occasion for social media buffs to refrain from sharing it over their handles.
However, apart from personal opinions about what to post and what not to on social media, there are surely some extremely helpful benefits of sharing updates about your wedding ceremony on your social media handles for your connections. The most important benefit would be the inclusion of people who either live far off and could not come or others who could not join the auspicious event due to some or other inhibitions. Beautiful memories of the wedding can be shared with all such people at once by making use of social media. This can also be helpful to inform people who were not invited to your wedding to be updated about the matrimony.
Uploading pictures online also acts as a backup for your pictures. All social media platforms allow you to create a personalized and customized photo album per occasion wherein you can post images related to a specific occasion and post them. These pictures are hence stored in your social media for an indefinite period of time as per your choice. These days, a term called wedding wall has been introduced for newlywed couples to display their special moments on their social media handles using special post effects.
How and why should you use hashtags for your wedding ceremony?
The world is all about visibility and trends these days, and we all know the basic step to this is using hashtags. Hashtags are one of the oldest and most prominent ways of creating engagement and visibility on online social platforms, and this way is here to say. These hashtags can be general, category-wise, location-based, service-based, or even a combination of the bride and grooms names.
General hashtags include those that you use just to group your picture or post into a broad category and to differentiate your wedding post from your other routine posts on your social media handle. These hashtags are of the kinds #wedding, #weddingday, #weddinginspiration, #weddingplanning, etc.
Category-wise hashtags are a bit intrusive inside the general category. These put your post into specific categories defining what your post pertains to actually, like a proposal, engagement, or any other wedding ceremony ritual. These hashtags are of the kind #engagement #engaged #justengaged, #newlyengaged, #bridetobe, #beachwedding, #classicwedding, #vintagebride, #vintagewedding, etc.
Location-based hashtags are mainly used by people who plan a destination wedding. They generally contain the name of the place where you are getting married and look something like #locationwedding or #miamibride.
Service-based hashtags are generally to give a shout-out to the people whose services you have availed yourself during the events of your wedding ceremony. These can contain social media handles and the name of the brand of the person, such as a photographer, caterer, hotel or resort, clothing line, or makeup and hair artist. These hashtags are of the kind #weddingvenue, #weddingmakeupartist, #weddingmakeup, #weddingbeauty, #bridalmakeup, #weddinghairstylist, #weddinghair, #bridalhair, #weddingfilm, #weddingvideo, #weddingvideography, #weddingvideographer, #weddingdress, #weddinggown, #bridalgown, #bridaldesigner, #weddingfashion, etc.
The most trendy hashtag these days is made by combining the names of the bride and the groom and is generally given to all the guests to use on their respective social media handles along with the bride, groom, bridesmaid, and groomsmen.
Where and when should you use a certain hashtag?
The best way to easily use hashtags is to categorize your posts using a common parameter and then just upload them with the hashtags that match the category. For example, if you want to upload a post that contains pictures from your wedding photoshoot, you can use hashtags containing general terms such as #weddingphotoshoot, mention the place where you are getting your photoshoot done such as #miamiphotoshoot or #weddingphotoshootinmiami, or you could also mention a specific hashtag that you photographer or cinematographer has for their business to promote the business as well along with increasing the reach and engagement of your post.
Wrapping up
Hashtags are the perfect way to ensure visibility and reach of your exquisite collection of pictures from the events of your wedding ceremonies. You can use hashtags for a number of uses but remember to take care of the fact that the pictures and hashtags you post are approved by your guests and do not cause sentimental or mental harm to anybody or that your post is not offensive to anyone.
Owing to the ever-increasing use of smartphones and the internet, the whole world is now popping up on all kinds of social media platforms. The 2020s is the time for social media to rise to its maximum, and thus people are doing anything and everything to share the happiness and memories of their wedding day with the entire world. Do not forget to share yours by uploading your wedding album and sharing the great moments with all those who could join you on your day and even with those who could not, and do not forget to use helpful hashtags! Visit BridalFusion.com For more fantastic tips and advice on wedding-related hashtags!