Signs That You Are Ready to Get Married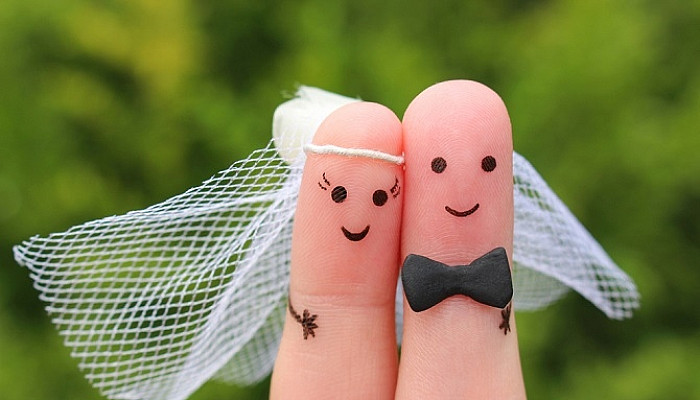 "When to get married?", is quite a popular question among dating couples nowadays and is worth putting a lot of thought. This seemingly simple and straight question is very strenuous and broad. The uncertainty to get married is because of the confusion in the decision making the power of the human's life stages. The question is not in the reference to the biological age for getting married. It leads to the next question, "how do I know the significant other is the right person to get married?". This age-old question is a quagmire.
SIGNS YOU ARE READY TO GET MARRIED
There are signs which indicate you when to get married. The weird world of love makes us imagine that this is the best time to tie the knot. Feelings are not the appropriate meter scale for such serious choices. However, there are some other concrete and reliable signs of being ready
You know the meaning of commitment
Wedding day itinerary does not matter at all. What matters is a commitment towards each other. Marriage is the most important and a lifelong commitment you will ever make. If you are ready to spend your lives with each other till eternity in all the circumstances, you both are ready to tie the eternal bond.
There are no doubts in your mind
It is one of the best signs to know that you are ready to get married. Doubts are natural when entering such a union. Most of the couples are reluctant to share their views with each other, But when you are open to discussions and confident in your relationship, this is one sigh to know if you are ready for marriage or not.
You agree to disagree with the significant other
Disagreeing with your partner might seem a little barrier to get married, but this is one of the most important sign to know the answer. Disagreeing without being afraid is good. It shows the independent thoughts and both are ready to accept the opinions of each other. In a relationship, disagreement is normal and only mature people can handle it. It is healthy to disagree for a relationship to continue lifelong.
When you learn to listen to your partner
Listening is very crucial and needs patience in any relationship. It is always fruitful and avoids misunderstandings between the couples. Excel in the art of listening and you will automatically know the answer to the question.
DATING PERIOD- HOW LONG ONE SHOULD DATE BEFORE GETTING MARRIED?
Dating is a factor that helps in figuring out the best time to get married. After the dating period, every couple wants to get hitched. A lot of couples go with their feeling and flow with them. The number of dating times matters in deciding when to get married and to an extent determines if the couple would last together or not. Couples who date more than two years have higher chances of staying together and to get married. No one can tell you exactly how to know if you are ready for marriage or not.
BIOLOGICAL AGE- WHAT AGE IS BEST FOR MARRIAGE?
Age is a tricky factor is analyzing the correct time to get married because age is just a number for some people. Many people get married before dating. There are couples those who marry after having children. There is no fixed age to get married According to experts, 23-25 is the appropriate time to get hitched. At the age of, 23-25 the brain is fully mature. They also exhibit better self-awareness and can make a better choice of mate.
CHANGE- WHAT WILL CHANGE AFTER MARRIAGE?
If you are ready for the changes after getting married, it is a good sign. There will be surprises every day. The behavioral pattern will change, spending habits will get alterations and many more. Every couple thinks that they know everything about their significant other until they start living together. In the marriage, people become more open and see some new sides of their partner.
It's always good to explore different aspects of a single question. Hope our little help will help you in deciding when to get married.