Top Tips To Plan A Low-Budget Week Day Wedding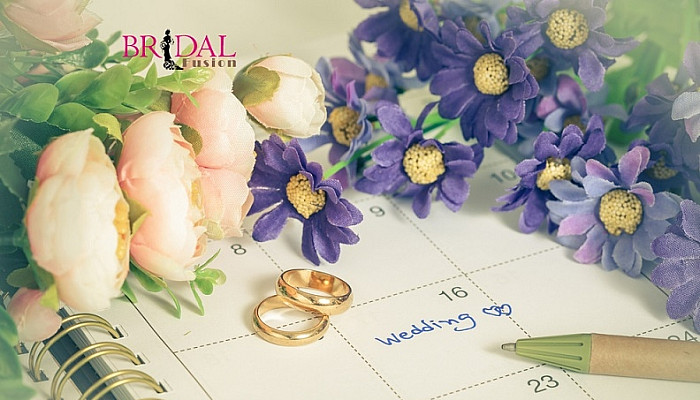 A weekday wedding is the best option for organizing a wedding on a budget. You should not have to burn a hole in your pocket at your wedding for it to be the most memorable day of your life. In fact, a small and affordable wedding can be more memorable than an over-the-top gala that costs you a fortune. Besides, theres so much pressure on the big day these days that small, more straightforward weddings are more liberating than stressful. If youre planning to get married on a weekday but find it hard to save up for it, here are some tips for planning a low-budget weekday wedding.
Know your priorities
The primary thing in planning a budget wedding is to know your priorities. Do you need a big fat cake? Or the best DJ on the planet? Do you want to feed a hundred of your loved ones? You are in for a surprise to see how your priorities will change when you start planning for a small wedding. Now that you know your preferences make a list of what you want and dont want in your wedding. If a five-star menu is essential to you, but its beyond your budget, and you dont have enough time, you could always opt for finger food or bring homemade goodies for your guests.
There are many options for you to explore once you decide on your priority list. It is also a great way to use your or your best friends talents to organize a fantastic yet budget-friendly wedding in more creative ways.
Decide on the guest list
The guest list is a tricky thing to decide. Youll have to decide who to invite to your wedding and who to leave out. This is an essential step in the wedding planning process, so make sure you do it right. If youre getting married in just a week, you may want to get a little selective with your guests. It will be easier for guests to make a trip if the wedding is at a set time on a weekend.
You can also have a destination wedding if you have a big enough group of friends and family to come together. You can go where the weather will be nice and have a destination wedding.
Its easy to invite everyone you know while planning a wedding, but if you want to keep your spending down, stick to inviting just close friends and family. If you have 100 guests, that means youll need to spend more than $6,500 on catering.
Think carefully about who would be missing from your ideal wedding guest list. To be polite or because you feel obligated, you may invite a long-lost friend or former coworker you havent seen in years. But how much do you actually care to catch up with them? If they dont, cross them off the list.
Choose a low-cost date and venue
The best part about having a small and simple wedding is that you have many date options, many of which are cheaper than standard weekends or holidays. You can choose to get married on a Friday or a Monday. You can even get married on a Sunday, which is usually cheaper than the rest of the week.
Another good idea is to get married during off-peak seasons or off-peak hours. Ask a friend or family member if they have a large house or property that you can rent for your wedding. To make things even cheaper, you can host your wedding in a public park. You can cut the cost of the venue even further by using an online service like weddingpal.com. You can get in touch with a photographer and other vendors through this site and save significant money.
Plan the food and drinks menu
Dont go overboard on the food and drinks menu. Go for finger food if you have to, or invite your guests to bring homemade goodies. You can also opt to serve wine and beer if you dont want to go all out with cocktails.
Another good idea is to organize a potluck wedding where you ask your closest friends and family members to bring an ensemble of food which is not very complicated. It can also include homemade specialties and would prove as a good time for reminiscing down memory lane.
Plan the dcor
Now for the dcor. Use DIY for your dcor because it doesnt affect the overall outcome of the wedding, as long as you can match the theme. You can use balloons and flowers to spruce up the venue. Or you can ask a nearby artist to create some art pieces just for your wedding. Maybe ask your guests to contribute to the dcor. You can also decorate the venue with lanterns, books, and old trinkets. If there is less time to do the decorations, you can hire an artist to help you with the dcor. Having a limited budget? You can ask your guests to help you with the dcor. You can ask them to bring books or trinkets to contribute to the dcor if they dont have time to help you with the decorations.
Sending Invites
You may go with the times and send out electronic invitations. You may save money on stationery and track visitors better by having them RSVP online with a service like Paperless Post.
Photographers and videographers
You can hire a professional photographer and videographer to help you with your wedding. But, if you have a low budget and a tight schedule, you can engage a low-cost or even a free photographer or videographer through online platforms like Craigslist.
You can also share the wedding expenses with your friends and family members. You can ask them to contribute to the cost of the photographer and videographer. Besides, hiring a photographer and videographer is optional. You can always ask a friend to help you out with photography, or you can even use your phone to take pictures.
Your wedding dress
By now, you should have your wedding dress. A small wedding means keeping up with the latest trends and sale options and avoiding buying extravagant items. You dont need to buy an expensive wedding dress to make your day beautiful. There are plenty of cheap wedding dresses that are equally amazing. You can also rent a wedding dress if you want to but make sure its in good condition.
You can also buy used wedding attire and accessories from online stores or a flea market to buy one. You can also make your own wedding dress if you are creative enough. You can also try a vintage wedding dress or a dress made with a unique fabric to make your day special.
If you are looking for cheap wedding shoes, you can try shopping for second-hand shoes or buying shoes that are not necessarily meant to be used for weddings. You can also give your bridesmaids a say in choosing their own outfits, which will end up being much cheaper than if you buy something for them. You can also make your day special by choosing a meaningful wedding theme for you and your partner.
An essential aspect of wedding preparation is selecting the perfect dress, but if youre trying to stick to a tight budget, check out Websites like Still White, a pre-owned wedding dress marketplace that features designer wedding gowns at a fraction of their original retail price, while high street stores like Whistles, and ASOS also offer their own wedding dress lines.
Another option is to shop the discounts. The discounts had deals on everything from bridesmaid gowns to suits for the groomsmen. If you want to save money on a number of different brands, keep an eye out for mid-season and end-of-season deals at your favorite stores, as well as one-day events at department stores like Selfridges.
Conclusion
A modest, intimate wedding is the antithesis of stress. Lets say youre trying to save costs on the big day. In such a scenario, there are several options for cutting expenses, having a destination wedding, selecting a less expensive location, and using friends and family as wedding vendors. Your closest friends and family members are the perfect people to invite to your intimate wedding.
In this article, you will be surprised to see the many perks of a weekday wedding, such as getting your favorite venue dates and discounts on food in restaurants. With these tips from BridalFusion.com, we are sure you will not just plan a budget wedding but a beautiful and memorable wedding surrounded by all the people you love.