Bride World Expo Anaheim - Be A Part Of This Amazing Bridal Show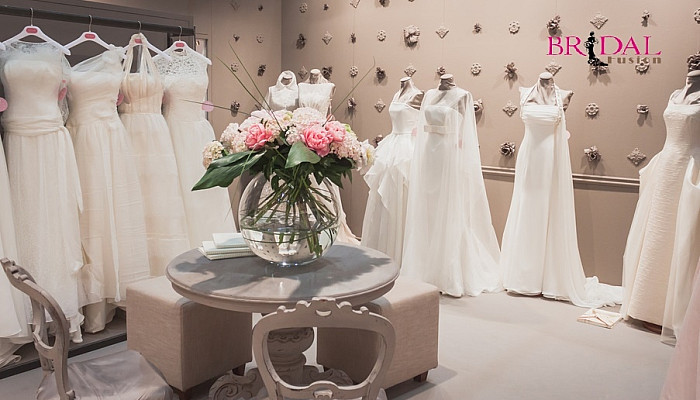 From choosing the wedding gown to photographers and catering services for the menu, planning a wedding is a stressful affair. It is no less than a roller coaster ride that requires a lot of planning.
Well, if you can relate to it and are looking forward to planning a wedding, Bride World Expo is the ideal event for you. Unlike the last few years, this time, the event is back with all the fun and excitement for soon-to-be brides and grooms. It is one of the world's biggest gatherings of wedding planning ideas, vendors, and inspiration, including wedding photographers, locations, entertainers, bridal salons, florists, vintage décor, and more. The event brings together hundreds of new ideas and wedding professionals to cater to the needs of all types of clients. This makes it a pioneer in the wedding planning business.
This event aims at creating a joyful and professional setting with the best clients and vendors so that they can offer people the right platform to plan their big day. It is now the talk of the town for being the best wedding show for every soon-to-be couple. And the event justifies all the hype it receives from all over the world. Not just for the brides and grooms and event planners, but the Bride World Expo is also an outstanding opportunity for vendors to boost their sales. Being a part of the event and meeting the targeted clients is a great way of increasing sales volume, which wouldn't be possible otherwise.
To be a part of this renowned event, get yourself registered, and reach the venue. You will get a chance to witness this season's fashion shows, bridal contests, gown sales, and hundreds of local wedding vendors, all under one roof. So, be there and be a part of the biggest and best show in the area.
Details Of The Event
Day & Date
Sunday, February 6, 2022
Time
10 A.M. to 4 P.M.
Location
Sheraton Park Hotel
1855 S. Harbor Blvd. Anaheim, CA 92802
United States
Tickets
The Bride World Expo, Anaheim offers multiple ticket options to be a part of the event. No ticket will be charged for children below the age of twelve. Here are the tickets that you can grab:
- Express Package ($50): It is a group package for up to 8 people. With this pass, attendees won't be required to be in the queue and will get bride labels and a swag bag.
- Group Package ($30): This package is for up to 8 attendees. It comes with access to bride labels and shopping bag.
- Individual Tickets: It is for individual attendees who will get bride labels and swag bags. If you book this ticket in advance via an online platform, it will cost $6 per person. However, it will cost $15 if it is purchased at the door.
- Free Passes: Bride World Expo is offering five free passes to the attendees if they are engaged and registering online. They are required to register themselves as an engaged couple and provide proof of engagement at check-in. Among the five available passes, one engaged person and four friends are permitted.
To get yourself registered for the event online, visit the official registration window and enter all the required information.
Note: All the bride labels will only be provided when tickets are booked 16 hours prior to the event. Also, all these tickets are fully refundable up to 12 hours before the start of the event.
What To Expect From Bride World Expo?
Wedding Exhibits
There will be a plethora of wedding exhibits available at the event from 10 A.M. to 3 P.M. Right from venues to wedding dresses and event designers, you will get a chance to meet all the artisans and professionals right there. You can meet them, ask questions, and choose your favorite service provider for you or your loved ones' big day. It will provide you with a great opportunity to connect, create, and collaborate with industry experts.
Gown Sale
At the Bride World Expo, BrideWorld will host a one-of-the-kind Gown Sale that will present some of the finest designers of the country. It is an incredible sale that will allow all the brides to get the best outfit at a much lesser price.
Fashion Show
Every Bride World Expo hosts two fashion shows that run from 12 noon to 2 P.M. In these shows, national designers and local saloons showcase their newest wedding dress trends, popular colors, and must-have accessories for the coming wedding season. Apart from the outfit and accessory display, every show has music and choreography, making it more interesting.
Entertainers
Bride World Expo, Anaheim provides an excellent opportunity for all the live bands, vocalists, and artists to showcase their talent. Every fashion show will begin with a performance that will make the event more fun and interesting.
Grooms' Contest
This event is not just for the brides. Here, the groom-to-be will get a chance to showcase their talent on the fashion show and get a chance to win exciting cash prizes and gifts.
Peel-n-stick Labels
To simplify the shopping experience, Bride World Expo provides registered couples with eighty contact labels that they can simply peel and stick for better remembering. They can fill out a registration form, sign a guest book, and ask the vendors for the follow-up details. While it is free, it requires online registration at least 24 hours before the event.
Planning Q&A Seminar
There will be a unique Q&A seminar for 20 minutes that will help attendees to ask their toughest questions and get the best advice from the local experts. For this session, no material will be required, and a person can come or leave at any point in time.
Prizes and Freebies
Bride World Expo will offer a lot of free stuff to the attendees in the form of sponsored gifts, prizes, or giveaways. Begin with the freebies; every registered couple will get an expo shopping bag at check-in as a part of a free-sponsored item. They can fill it with sample products, magazines, and knowledge or information that will help in the successful planning of the event. Other than this, there will be prizes in each fashion show for the bride-to-be, groom-to-be, and their friends. Also, couples can register for promotional items, prizes, and giveaways while visiting the exhibiting company.
List Of Exhibitors
Bride World Expo is one of the biggest events that calls several top-notch exhibitors together for providing fresh and fantastic ideas to attendees. Here is the list of exhibitors categories. Being a part of the event, you will find vendors across each of them.
To find the complete list of vendors and wedding venues along with other necessary details, please visit the official website.
The Bottom Line:
Be a part of the event and get out-of-the-box inspiration ideas, great bargains, ideal gowns, florists, snap photo booths, find disc jockeys, and everything that you need to make the wedding a memorable event. Along with this, you will get the opportunity to ask the most challenging questions and gather all the information that you might want for the success of the wedding. Believe us, Bride World Expo, Anaheim is the best show that will surely knock you off your feet with everything under one roof.