The 7 Best Instagram Accounts for Finding Engagement Rings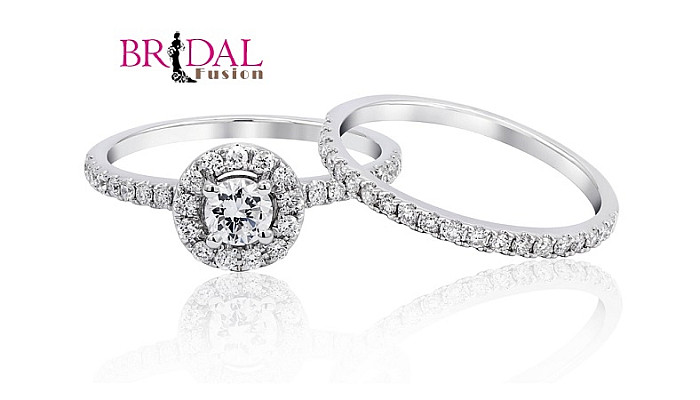 Are you looking for inspiration for your engagement shoot? Or want a break from all those gorgeous shots of other people's rings? Well, you're in luck. This post is here to help. The internet is filled with great blogs about jewelry. However, if you're looking for specific types of content (say, posts about engagement rings), Searching for specific information might be challenging. As a result, we've produced a list of the top Instagram accounts for engagement rings that you shouldn't miss. These are some of our favorites - they're not just great because they feature pretty rings but also helpful and inspiring.
1. Blue Nile
First up is the Blue Nile, a brand that's been helping couples find their engagement rings for over 30 years. This Instagram account is one of the best sources of engagement ring inspiration and engagement ring information. Besides the beautiful photos that feature engagement rings, Blue Nile's account is filled with engagement ring facts and statistics, design inspiration, engagement ring shopping tips, tricks, and so much more.
This guide covers everything from selecting the ideal ring for your fiancée to locating a suitable option within your financial means. This Instagram account is as beautiful to read as it is to look at. If you're looking for engagement ring inspiration or want to learn more about this necessary purchase, this is the account for you.
2. @Thecaratclub
If you haven't revealed your engagement ring style yet, The Carat Club is the best place to start. This feed features the most beautiful engagement rings from jewelers worldwide, and each post is a fresh and exciting experience. To help hint to your special someone, they regram a lot of proposal information. For wow-worthy ring bling at your fingertips, go ahead and give The Carat Club a follow.
3. @Jenniekwondesigns
Jennie Kwon is the go-to account for understated brides-to-be. Kwon's work is known for its delicacy; her patterns are typically relatively little and timeless yet brimming with rich detail.
This Instagram is a refreshing dose of class and sophistication in a world overrun by flashy jewels and massive rocks. You have come to the right place to find a wide variety of exquisite engagement rings, including some timeless designs by Jennie Kwon.
4. The clearcut
If there's one thing the staff at The Clear Cut is experts in, it's diamonds (and how to create an envy-inducing Instagram feed). Olivia Landau, a fourth family of diamond experts member, and her husband, Kyle Simon, founded the company.
Each ring is handcrafted in New York. If you're interested in unique diamonds, you should check out their Instagram feed. You won't be able to keep scrolling past their "The Clear Cut Classroom" video series, which delves deeply into the diamond industry.
5. @Heidigibsondesigns
After losing her engagement ring in a house fire, Los Angeles-based jeweler Heidi Gibson began working on new designs. Taking advantage of the occasion, she fashioned a unique ring for herself, which became famous as the Gatsby piece, and has continued to create works of art ever since.
Gibson's one-of-a-kind works are all brilliant in ways that are both cutting-edge and classic (literally). Here and there, she'll share the story of another future wife who also received an engagement ring. Emerald-cut gems, pavé-set bands, and retro accents, oh my!
6. Ernest Jones - Jewelery
If you're looking for an engagement ring inspiration fit for a queen, this Instagram account is for you. This account features gorgeous engagement ring designs that fit a king or queen and engagement ring inspiration for more traditional ring styles.
You'll find inspiration here, whether you're after ultra-modern engagement rings or a more classic-looking ring. This Instagram account is an excellent source of engagement ring inspiration if you want a more traditional ring. And on top of engagement ring inspiration, this account also features lots of wedding ring inspiration and engagement ring fashion inspiration.
7. Royce Jewelry Company
If you're looking for engagement ring inspiration that fits a modern-day Barbie, this Instagram account is for you. Royce Jewelry Company features engagement ring inspiration for more modern ring styles. Besides engagement ring inspiration, you'll also find wedding ring inspiration and ring style inspiration.
You'll find lots of engagement ring inspiration here if you're looking for something more modern or want to go for a unique ring design. This Instagram account is an excellent source of engagement ring inspiration if you're looking for something more modern.
Engagement rings: Financing options
Looking at the picture-perfect rings on these accounts would surely make them seem out of one's reach. However, there are ways you can get them financed. Like any major purchase, an engagement ring can be funded in several ways. The most typical method is to use a credit card from one's wallet. Financing alternatives are not limited to those provided by the retailer, as some additional work with third-party sites like Klarna to provide this service. Online retailer Valerie Madison is just one that has teamed up with Affirm to provide customers with payment plans.
Shop Pay allows customers to pay for items in four equal monthly payments. If a couple has a lot of costs to cover for their wedding and honeymoon, or if they are on a tight budget, wedding financing is a terrific choice. Advantages include taking possession of an item immediately while spreading out the cost over time, i.e., buying on credit or the "buy now, pay later" approach is becoming more common and helpful.
Budgeting advice to get an instagrammable engagement ring
Getting down to finances, how much should you budget for an Instagram-worthy engagement ring? Diamond expert and owner of Los Angeles' Concierge Diamonds, Dan Moran, explains that this is where most consumers' interest in financing first becomes apparent.
Customers who are looking in the $4,000 and $10,000 range are more likely to use financing, while those with budgets beyond $10,000 are more likely to be well-off individuals who can afford to pay cash. Although numbers might be helpful, professionals agree that you are the only person capable of creating a workable budget.
Still, Moran provides advice: "Consider the highest amount you can shell out on an engagement ring but not so happily—an amount that would be too much," he says. "Now discount this by 10%. A little too much even now? A further 10% must be subtracted. Repeat this process till you have arrived at a figure that makes sense to you."
Remember that the cost of an engagement ring should make you pause to consider the significance of your commitment, but not so much that it puts you under financial strain. It sure isn't a great way to start a marriage because it might lead to bitterness.
Conclusion
Engagement rings are a special purchase and one that you'll likely remember for the rest of your life. Selecting the ideal Instagram account to flaunt your new engagement ring on is just as important as choosing the perfect ring itself.
This is where BridalFusion.com comes in. This list of some of the best Instagram accounts relating to engagement rings is the one you won't want to miss out on. These are some of our favorites - they're not just great because they feature pretty rings but also helpful and inspiring. So what are you waiting for? Dive into the world of engagement rings with these Instagram accounts!