3 Ways to Pick The Perfect Ring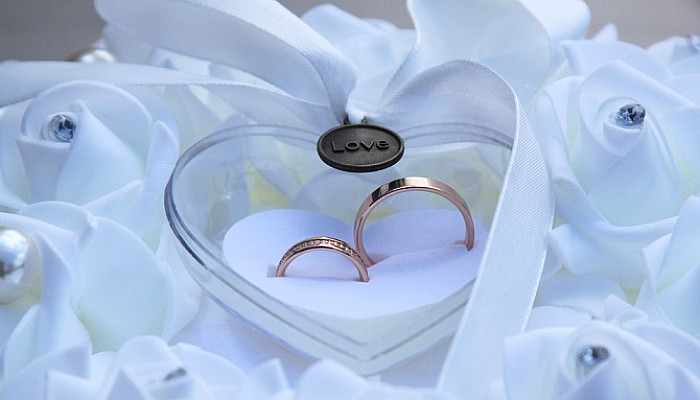 Let's pick up a ring that is made for your hands. This ultimate ring buying guide will make you choose a wedding ring you love. So, let's get the ball rolling!
Congratulations! You just got engaged to the love of your life and now you are thinking about a ton of things that are to be done for your big celebration day and choosing a wedding ring is one of them. Let us remind you that choosing the wedding ring or wedding band is no easy and it can be more complicated than picking up an engagement ring. Although, you have your own choice and preferences while heading out for a wedding ring hunt but after seeing a couple of trending wedding rings, it's quite common to lose your heart to one or more rings that may or may not suit your personality. You might forget about the original idea you had before the wedding ring shopping because of the shine and sparkle displayed in the jewelry store. In such scenarios, it's quite difficult to pick up a ring that matches your personality and fits your budget. Do not worry as we've got all the help you'll need. Before dropping your jaws to the perfect wedding ring, check out our guide on every important factor to consider.
Set a limit
The more you embed, the more complicated will be the situation. While shopping for the perfect wedding ring, make sure you have a clear mindset about the ring type. You must know what actually you are looking into your ring. You want diamonds, go for it. You want stones, then go for the rings that have stone on them. Do not visit every single jewelry store and do not try every wedding ring. This may seem exciting in the beginning, but at the end, it will only confuse you and make your idea of perfect wedding ring blur. After trying so many rings on your finger, you won't be able to decide which ring will go best for the big day. Hence, try to narrow down your ring choices and take a wise decision.
Start early
Buying a ring is not easy. It can be as tedious as buying a wedding dress. So, you can not start your wedding ring shopping late. The ideal time to start the wedding ring shopping can be 4 to 5 weeks before the wedding day but it does not mean that you cannot plan early. We would recommend you to plan the wedding ring shopping a bit early so that before you head out to a jewelry store, you have an idea what type of rings you are going to explore and what you will simply avoid. This will save your time and efforts as well.
Stay with the budget
Not every wedding is the same. Some are luxurious and some are casual. It's mainly because of the budget allotted to the wedding which includes the shopping of the wedding ring. You should have a budget on your mind while exploring various ring options in a jewelry store. If you don't have any, let us help. While shopping for the perfect wedding ring, shop with the assumption that you'll spend about 3 percent of your total wedding budget on the rings. Also, do think about the embellishments, like diamonds or engraving, that will quickly add to the cost, so factor that into your budget if you plan to personalize your rings with any of these extras.
Keep these points in your mind while shopping for a perfect wedding ring. And after the wedding ceremony, you have to wear some jewelry that is comfortable for daily use, there are so many gold and diamond jewelry available on market. Do not forget to share your thoughts with us. Leave your suggestions in the comment section.