Plan The Perfect Wedding At The Jones Beach Wedding Expo At Gatsby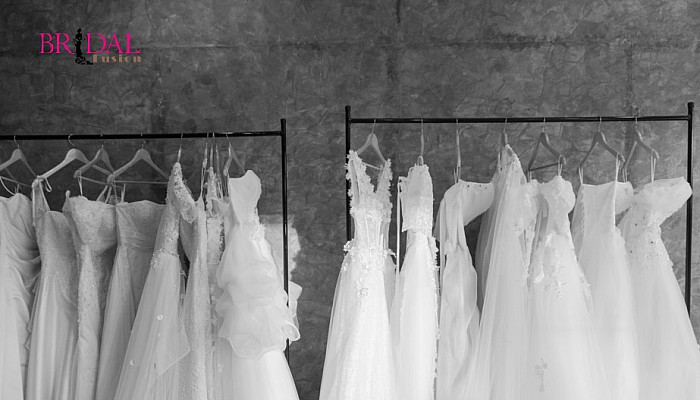 The Jones Beach Wedding Expo has been known to serve soon-to-be brides, grooms, and their families around the country for multiple years now. The event focuses on bringing to you the latest bridal styles across the country and the latest trends in the wedding industry. Future brides and grooms can count on the event to meet all of their wedding planning needs.
The event first started in 1993 and has been getting stronger every year. It has also been known for being the longest-running wedding expo in the United States. In fact, the organizers behind the event, American Bridal Show, have managed to put together and help plan over 30,000 weddings in New York, New Jersey, and Pennsylvania.
Everything you need to make your wedding perfect
Attend the Jones Beach Wedding Expo, meet the vendors, sample your wedding cakes, experience extravagant decor trends and the latest trending bridal fashion, all at the stunning Jones Beach. The Jones Beach Wedding Expo at Gatsby offers you all the necessary information and ideas you need for the perfect winter wedding, including wedding planning tips and tricks.
Event Features
At the Bridal Spectacular Bridal Show, all newly engaged couples can find everything under one roof.
1. Wedding Reception Venues
2. Wedding Photographers and Videographers
3. Entertainment and DJs
4. Cakes and Caterers
6. Wedding Decor and Rentals
7. Wedding Accessories
8. Beauty Products and Makeup Artists
9. Honeymoon and Travel
10. First Home Needs
About The Event
The event is rescheduled to happen on November 2nd, instead of its earlier designated day and date. The decision was taken because of the changes in the weather on the same day, not allowing a safe environment for the event to happen.
One can find anything and everything to plan a fantastic wedding for you and your significant other. The Jones Beach Bridal Show ensures you get to plan the wedding of your dreams and have fun doing it!
Here, you will meet some of the best wedding planning guide professionals, vendors, and planners. Taste delicious hors d'oeuvres, live entertainment to keep you going throughout the event timings, fantastic door prizes, and the ultimate chance of getting your hands at the grand prize for one lucky couple.
Day and Date
Tuesday, November 2, 2021
Time
6:30 PM – 9:00 PM EDT
Location
Gatsby On The Ocean
2000 Ocean Parkway
Wantagh, NY 11793
United States
You can reach this location by following this Google maps link.
Tickets
Entry to the event is free of cost. No tickets are required to enter the event premises.
About the location
Gatsby on the Ocean, right on Jones Beach, is the perfect location for an event of such a scale. The location is incredibly spectacular and ideal for anyone and everyone who loves planning and shopping for a wedding and loves everything about a beach. At the location, not only do you get closer to planning the wedding of your dreams, but you also get access to unlimited ocean views and access to a breathtaking location to host your wedding reception.
At the event location, be ready to meet some of the best wedding planners and vendors, sample delicious meals, indulge in some live entertainment, and get ready for a chance to win amazing door prizes and a grand prize, which is an 8 days and 7 nights honeymoon giveaway for a lucky couple.
The announcement of all the door prizes and the ultimate grand prize - The honeymoon package for a lucky couple will conclude this spectacular Jones Beach Wedding Expo.
List of Exhibitors
1. Bella Bridesmaids
2. Bridal Reflections
3. Ivory & Main
4. Lotus Bridal
5. Park Lane Jewelry by Maggie
6. Princess Bridals
7. Queen of Hearts
8. The Projekt
9. Crossing Midnight Entertainment
10. Skyline Orchestras
11. Bloomingdale's
12. Macy's Wedding & Gift Registry
13. Atlantis Banquets & Events
14. Giorgio's Baiting Hollow
15. Riviera Waterfront Mansion
16. Land's End - Lovin Oven
17. Engineers Country Club
18. Larkfield
19. The Mansion at Timber Point - Lessing's
20. Bijou
21. The Village Club at Lake Success
22. Wind Watch Golf & Country Club
23. Crest Hollow Country Club
24. The Pavilion at Sunken Meadow - Lessing's
25. Oheka Castle
26. Jericho Terrace
27. North Ritz Club
28. Danfords Hotel & Marina
29. Sea Cliff Manor
30. Flowerfield - Lovin' Oven
31. Chelsea Mansion
32. The Carltun
33. The Mansion at West Sayville - Lessing's
34. Hamlet Golf and Country Club
35. Willow Creek Golf & Country Club
36. Elegance Ballroom at Residence Inn
37. Platinum Affairs
38. Long Island Wedding & Event Planners Boutique
39. Celebration Bliss
40. North Shore Animal League America
41. Fairy Tale Affairs
42. Amore Mio Confetti Favors
43. The Blushing Bridal Suite
44. Mary Kay Skincare and Makeup
45. High Style Bridal Makeup/Hair
46. Defranco Spagnolo Salon & Day Spa
47. Cassarino Studios
48. Janelle Brooke Photography
49. Deja Vu Studios
50. One Fine Day Photographers
51. Silverfox Photography
52. Lighthouse Photography
53. Tony Lante Photography
54. Tino Photography
55. Jakub Redziniak Photography
And many more.
To access the complete list of exhibitors presenting their wedding planning services and products at the Jones Beach Wedding Expo, you can visit the official event website.
Other events by the organizers you would love to attend
You will also love to attend the following events from the organizers, American Bridal Show, after you are done attending the Jones Beach Wedding Expo on Tuesday, November 2, at Gatsby on the Ocean Long Island.
You should definitely look forward to attending the North Jersey Luxury Bridal Show at Montclair State University on Sunday, November 14 at 1 PM.
Now that you are engaged, plan a trip to Jones Beach and experience the Jones Beach Wedding Expo at Gatsby. Relish and enjoy the latest wedding fashion trends and ideas to plan your perfect wedding.