Plano Bridal Show - Your Ultimate Solution For Wedding Planning Woes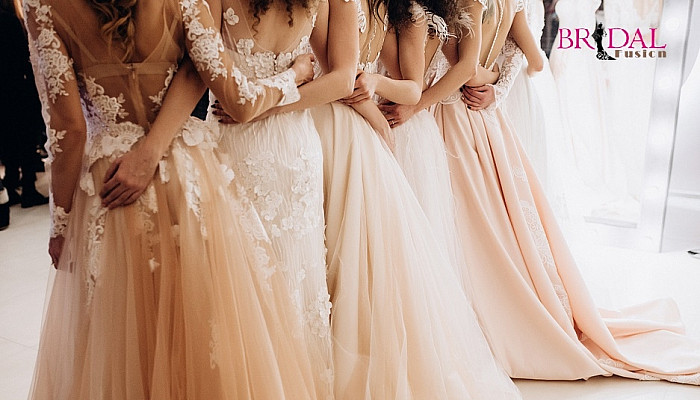 The Plano Bridal Show has always been a pioneer, a leader in the US wedding industry for over two decades now. This is simply because the show brings the best vendors in the industry together to cater to the requirements of various clients across the country; and for these varied clients to meet with the exceptionally great vendors.
The Plano Bridal Show is targeted rightly towards the clients and the vendors in an entirely professional manner. The prime reason for the popularity of this show is that it is highly well-advertised around the entire nation. It is one of those wedding planning shows that everyone knows about or has at least heard about it at some point in their lives. This is what leads to the overwhelming buzz surrounding the event.
Plano Bridal Show has helped multiple small businesses and vendors meet their desired clients better and produce a successful sales volume that they otherwise would not have been able to do. Undoubtedly, everyone in the wedding industry can stay in business and stay afloat after coming across all the adversities that the ongoing global pandemic has thrown our way since 2020.
Organizers
The Plano Bridal Show will be organized by the Bridal Shows, Inc., a highly respected institution known worldwide for putting together spectacular bridal shows, niche trade shows, and other successful events. The show's organizers are engaged with the best vendors in the industry, bringing the latest hot trends for soon-to-be brides, along with modern equipment and tools that serve their clients fantastically, just as they expect.
One of the primary shows in their event planning, the Plano Bridal Show, is a culmination of their pure genius, hard work, and commitment to put together a show that surpasses all expectations.
In the previous years, the organizers, Bridal Shows Inc., have been known to provide people with exceptionally valuable shows and seminars that offer utility to both the vendors and the participants regarding the booth layout, inquiry forms, and other factors. They are dedicated to providing value to all their clients with their pristine services and facilities.
About Plano Bridal Show
Day
Sunday
Date
October 17th, 2021
Time
Noon to 5:00 PM
Location
Southfork Ranch
3700 Hogge Road, Parker, TX 75002
You can reach this location by following this Google Maps link.
Admissions
Adults can enter the Plano Bridal Show for just $12. For children between the ages of 3-14, the tickets are priced at $6. While for children ages 2 and under, enter the event for free. Tickets can be easily purchased online as well as onsite for adults. At the same time, children's tickets can only be purchased onsite.
To purchase tickets to the event, please visit the official website.
NOTE: You can also get your hands on a discount coupon if you are a bride, mother of the bride, or a potential vendor.
Tips For Brides
If you are a future bride planning your wedding, you should attend the Plano Bridal Shows. All your wedding planning needs will be fulfilled right here in Texas! The valuable bridal show is worth the visit since you will meet with many wedding vendors face-to-face, all under one roof. This one-stop wedding planning experience will help you utilize all the products and services these vendors have to offer exceptionally well.
Here are a few tips for the brides who are planning to attend this show. This show can do a lot for you!
1. When you register for the event and to receive information from the vendors at the event, keep in mind the following:
a. If you are looking forward to staying opted in, you will receive great, valuable information from various vendors, including wedding planning tips and updated hot trends to plan your wedding.
2. You will be able to meet various wedding vendors face-to-face, with a chance of making new connections.
a. Bring along a list of your priorities and focus on them to maximize your time. Planning your priorities at the event can help you reduce the overall stress to plan the entire wedding.
b. Wear comfortable attire and shoes. You will be taking your time, so you need your feet and body to be relaxed at all times. Just focus on having fun!
c. Look forward to different and unique ideas, colors, samples, etc., to get an idea of what you want. Ask multiple questions to the vendors to gain as much value as you can from this event.
d. If possible, bring along your bridesmaids or your family members to help you take notes and gather interesting ideas for you.
3. Go down every single aisle so you do not miss out on anything
a. Have your calendar ready at all times in case you have to make future appointments with any wedding vendors
b. Book your deposits with the wedding vendors as soon as you can. If you feel great about the meeting, take advantage of setting up an early meeting to plan your wedding.
4. It is a great idea to stay in touch with these wedding vendors even after planning your wedding. The connections you make at the Plano Bridal Show will come in handy for planning any future pirates or special life events.
Who is exhibiting?
The following is a list of all the wedding vendors who are exhibiting at the Plano Bridal Show 2021 in Texas:
The upscale Plano Bridal Show will feature:
- Professional wedding vendors
- Hot latest wedding trends
- Door prizes and giveaways
- Fashion and fun! Lots of it.
You can find anything and everything at the Plano Bridal Show, from bridal gowns, bridal accessories, dresses for bridesmaids, evening wear, reception dresses, groom's wear, wedding jewelry, beauty and skincare products and services, home decor, textiles, sound, lighting and entertainment, wedding photography, wedding florists, limousine services, financial services, wedding favors, catering services, honeymoon planning help, and so much more!
Don't miss out!