Shop Till You Drop At The Women's Day Out Expo In Las Vegas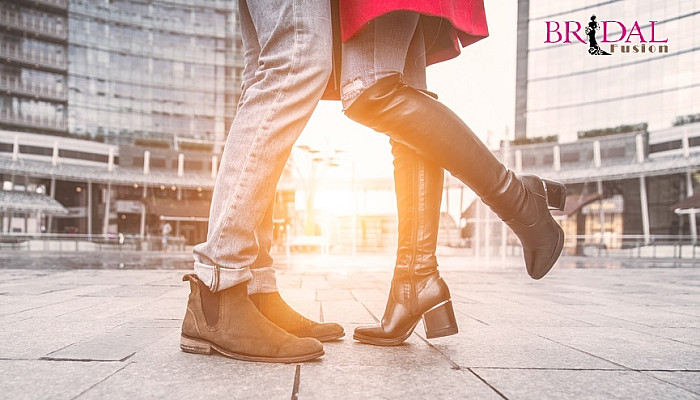 Women's Day Out Expo is happening on October 23 in Las Vegas. The event is purely dedicated to women coming together, bond, get inspired, and be uplifted while still enjoying the little things all women love to do. Whether it is fashion, beauty, health, or lifestyle, the Women's Day Out Expo brings together all these resources in one place. The event showcases products from various categories for women - clothing and apparel, cosmetics, beauty products, lifestyle, fashion accessories, gems, and jewelry.
The Women's Day Out Expo offers a day filled with fun in an interactive setting for women to engage with each other. It is an inclusive environment with the community and other local businesses.
Women can meet area vendors, participate in educational classes, listen to seminars on various topics that affect the lives of millions of women every single day, and do the best thing on this planet - shop till you drop, and then shop some more!
Unique Vendors
New and spectacular businesses enter our environment every day, showcasing their uniqueness in their products and services. The same happens at the Women's Day Out Expo. Every single year, the country sees bi-annual events at various locations where people come in and shop like it is a shopping mall. There are, of course, usual vendors who participate every year. Still, there are always new, bright, and energized vendors joining in this beautiful event, featuring their latest products, services, and recent hot trends.
About Women's Day Out Expo
Date
October 23rd, 2021
Time
9:00 AM - 4:00 PM
Location
Santa Fe Station Hotel & Casino
4949 N Rancho Drive
Las Vegas, NV 89130
United States
You can reach the location by following this Google Map link.
Tickets
Free tickets for all, including industry professionals like buyers, wholesalers, dealers, manufacturers, and corporate decision-makers.
You can get free tickets to the event at the official event partner website. You can also show the mobile print of the ticket to get free entry.
Event Categories
Fashion
Explore your favorite personalized fashion styles for the upcoming seasons. The event offers you an opportunity to get your hands on some premium fashion and clothing range, handbags, jewelry, fashion accessories, watches, scarves, lingerie, sunglasses, and so much more!
Health and Wellness
Get your hands on everything about health and wellness. Medical supplies, nutrition, health screenings, and new wellness products are all under the blanket of the best medical experts live, in-person.
Home Remodeling
You can find fantastic resources for home and decor at the Women's Day Out Expo, Las Vegas. Learn more about simplifying your life with tips and tricks related to home decor, cookware, culinary skills, cleaning products, home organization, furniture, home improvement, and so much more!
Food and Wine Tasting
Get to taste the most delectable dips, soups, salsas, cheese, jerky and sausages seasoning, coffee, cookie dough, wine slushies, cake and cupcakes, caramel cookies, chocolate fudge, and assorted gourmet bread. Is water dripping from your mouth? Well, you're not alone!
Traveling and Vacations
Plan your next getaway at the Women's Day Out Expo. Better yet, if you are a soon-to-be bride, plan your honeymoon with plenty of travel representatives to help you out! Get the best travel ideas, bring home brochures to plan your next vacations. Let your planning begin!
Skincare and makeup
Rejuvenate your skin with the best skincare and makeup vendors at the expo. Get your hands on the best skincare and beauty products, herbal products, hair and nail care, flat irons and other hair styling products, lotions, aloe creams, essential oils, perfumes, spas, and massages, and so much more!
Shopping
Unravel the best in gifting, fashion, accessories, jewelry, home decor, handbags, health and nutrition, food, skincare, beauty, wellness, etc.
Educational Seminars
Attend and learn at the free educational seminars offered at the Women's Day Out Expo.
Free Prizes
Register at the main entrance of the Women's Day Out Expo Las Vegas and get your chance at winning free door prizes offered by the show vendors. If you arrive early, you can also receive a complimentary Tote Bag. You can register on the official event website to get your chance of winning the free door prize.
Note: Prizes can be distributed while the supplies last.
Why do women love the event?
There are plenty of reasons why women love the events. According to the official website of the event, the following are the reasons why women love attending the Women's Day Out Expo:
99% love spending time with their loved ones at the event
97% of women love to have an enjoyable day out
95% of women love gathering information on the latest products and services in the market
93% love getting new and innovative ideas for personal development
93% love purchasing from new vendors
90% of women love to buy gifts
90% of women love buying new fashion and accessories available at the event
89% of women love buying remodeling products and services for their home
88% at the Women's Day Out Expo love buying and investing in new health and wellness products and accessories to take care of themselves.
Final Words
The Las Vegas Women's Day Out Expo is a trade show dedicated to fulfilling the specific needs of women and their families and friends. This 21st edition of the annual-fall Las Vegas Women's Day Out Expo is a day filled with fun, dedicated to meeting the specific requirements of women. Various vendors will be present on-site, sampling and giving out thousands of products and services. The event represents every single area of a woman's lifestyle and daily habits - health, beauty, nutrition, fashion, self-care, home, home decor, and so much more!
Bring along your sisters, your best friends, and all your loved ones, and make a day out of the event! Happy shopping to you!