Cost-Effective Wedding Gift Ideas For Couples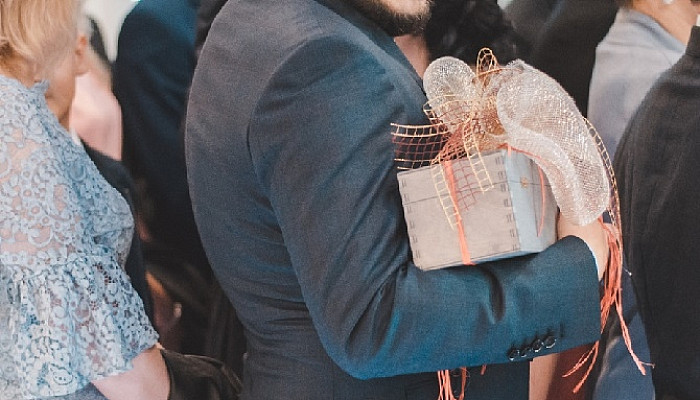 There are a lot of guests who are prone to choose the basic or safe wedding gifts, finding it the best to way get rid of a hassle of gift shopping. On the other hand, there are people who want to gift something that could surprise them instantly. This article will reveal some cost-effective wedding gift ideas that most couples would just not appreciate but will enjoy as well.
Customized Photo Frame
Photos are the best way to cherish memories and what would be the better way than creating a nice framed collage that displays multiple photos, or a small collection of matching picture frames. For a more personal touch, you can engrave a special frame for the bride with her new last name or the date of her wedding day and their favorite picture as well.
Engraved Cutting Board
Wine and cheese by the fire is a must in the wintertime and is also a hit at holiday dinner parties. Engrave a special cutting board with the couple's wedding date and family name. This gift also has the year-round use for parties, family gatherings, dinners and other special times between the couple in their new home together. Include customized cutting board utensils to complete this gift.
Customized Jewelry Accessories
Jewelry is a great gift option for almost every bride; from earpieces to necklaces, or to bracelets, there is something for everyone in the realm of jewelry. Birthstone pieces make a great option and one that's more personal. Consider custom engraving on a piece of jewelry to relay an even more personal message or meaning. Pearls are also a great timeless option that exudes sophistication and class. So, whenever you are planning to buy something for wedding couples, make sure to include this one to your list.
Cocktail Glasses
Gifting cocktail glasses to newlywed is an unbeatable idea as they can always utilize your gift in their celebrations. Champagne flutes or wine glasses are recommended if the bride or groom prefers over a glass of Merlot, you can even give them a set of nice copper mugs. You can also give elegant toasting flutes to commemorate their special day. Consider personalized glassware with their last name or initials to really seal the deal.
Personalized Coffee Mugs
Everyone loves a good mug. Whether it's for early morning coffee at the kitchen table or hot cocoa at night while you're cuddled up watching a movie, coffee mugs are a must. Customized coffee mugs make a great gift and sets are even better. Add Mrs.& Mr. or their last name to create a unique gift.
Conclusion
Customized gifts are often forgotten when it comes to weddings; however, they are one of the most thoughtful and memorable gifts you can give. Consider the above, and leave an everlasting impression on the happy couple. Last but the least, if you have anything to share with us, do comment below!