Choosing Wedding Anniversary Gifts By Year: A Quick Guide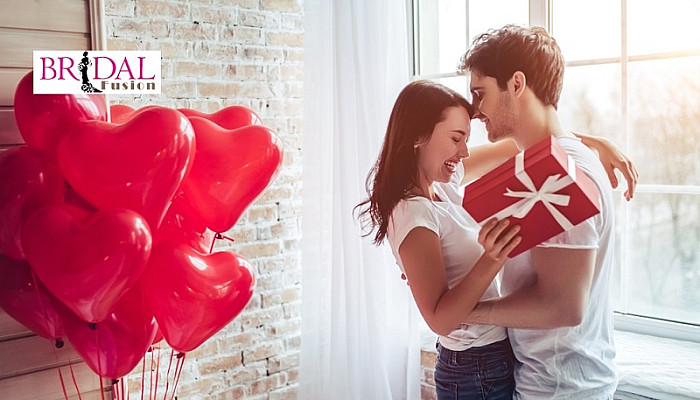 A wedding anniversary calls for a time to Sant for the couple who have survived through the highs and lows of life together for years. Whether you're celebrating your first year of marriage or your tenth anniversary as a couple, a thoughtful present that expresses your affection is one of the secrets to a happy marriage. Finding the ideal gift for your spouse may be a difficult task in itself. It might be nearly hard to select one that goes well with the customary anniversary present. So, we are here to help.
Each wedding anniversary includes traditional and contemporary presents, but where do these customs originate? These long-standing customs traced back to the medieval era and were chosen as good fortune and wealth agents for the marriage. However, the ritual did not become widespread until the Victorian era. Contemporary views differ from traditional beliefs. Each presentation should be chosen to progressively increase value as you devote more time to the relationship. This laid the groundwork for current gift interpretations, which the American National Retail Jewelers Association released in 1937. Ahead is a list of wedding anniversary gifts by year for your spouse or parents. Read on to get the perfect gift on a special day!
1st-anniversary gift: Paper
Whoever came up with the meaning of anniversaries presumably assumed newlyweds would be broke after paying for the wedding, so the traditional first gift of paper is reasonably priced! Paper also depicts your new marriage as a blank piece of paper, which is somewhat delicate. Our favorite innovation is to offer experience tickets - print them out, and they count as a paper gift. From a journey on the Shard to a romantic getaway for two- it is a perfect way to mark your first anniversary.
2nd-anniversary gift: Cotton
Cotton is spun from many threads, and the longer you are married, the more your lives become entwined. There are tons of warm cotton anniversary present options, such as monogrammed pillows or matching robes. Suppose your companion enjoys giving or receiving flowers. In that case, the lovely cotton blooms from Little Foundry will be their favorite gift that will last a lifetime. You may also add a cute, customized oak charm to them.
3rd-anniversary gift: Leather
Leather is a long-lasting material that has historically been used to protect. As your marriage progresses, your love grows more robust, and giving your partner a leather gift is a way to symbolize this. If you're searching for a traditional leather anniversary present, a Mulberry handbag, purse, or wallet is ideal. Mulberry's Bayswater handbag is a classic, but a purse, wallet, or leather iPhone cover are excellent choices. A belt or hip flask are other great leather anniversary presents.
4th-anniversary gift: Flowers & Fruits
After four years of marriage, present flowers or fruit as an anniversary gift, and name a rose after your love to show how much it has grown. You select a name, it's registered, and you get rose seeds. Bloom and Wild offer a wide variety of bouquets and flower gift subscriptions.
5th-anniversary gift: Wood
Trees have always symbolized strength and wisdom, and the notion of utilizing wood to mark your fifth wedding anniversary derives from this. You and your spouse have solid foundations and roots that are intertwined. It's a great idea to give your partner a romantic sign to display in your house or a little wooden signpost to remember the significant events in your relationship. First dates to buying a home are a terrific method to chronicle the first five years of a marriage's journey.
Isn't it nice to remember your wedding day by drinking a bottle of wine that you enjoyed on your big day, delivered in a personalized oak box? Consider a wooden photo frame if you want to give your wedding photos a fresh lease of life.
6th-anniversary gift: Sugar
You and your spouse can indulge in sugary treats to celebrate your sixth anniversary. Hotel Chocolat and Virgin Experience Days provide a wide variety of tasty and elegant gift choices and fantastic afternoon tea bargains around the country. Why not go for something romantic like this iron-influenced wall art showcasing your first dance sheet music? A classic cast iron Le Creuset casserole dish is an excellent present for someone who enjoys cooking.
7th-anniversary gift: Wool and Copper
Indeed, by your seventh year, you've developed a more relaxed outlook on life. Either copper or wool is required as part of the customary gift. Both wool and copper have one thing in common: they are both heat conductors and insulators like the warmth that permeates your connection. Modern gift options include a desk set. An organic yellow color palette and Jack-in-the-pulpit flowers in striped patterns are hallmarks of this year's seventh wedding anniversary.
8th-anniversary gift: Bronze
Eight years and counting. Bronze (a biblical sign of power) is the traditional eighth-anniversary present. At the same time, linens and lace appear to be more contemporary alternatives. Bronze is an alloy that signifies the joining of two formerly separate lives. At the same time, linens and lace are often considered refining accoutermentsjust as your love for each other has been meticulously refined over the years. Stick with the bronze motif or add a splash of color with a posy of clematis. Tourmaline is the gemstone of choice for this occasion.
9th-anniversary gift: Pottery
One year away from becoming ten. Pottery is a typical ninth-anniversary present. Pottery is made of clay and meticulously sculpted into something of remarkable beauty and lasting presence. Leather is a contemporary alternative. A robust, durable, and long-lasting substance that may also be highly flexible and improves with age. In line with tradition, the ninth-anniversary color is terracotta. You may fill all those clay vases with lovely poppies. Poppies represent the creative realm and dreams, which are essential in keeping a spark alive. Look no farther than lapis lazuli for stones.
10th-anniversary gift: Aluminium or Tin
Now that you've been married for ten years, you're ready to take on the world. The decade-long anniversary present is generally tin or aluminum, which signifies the strength and tenacity of your marriage. In comparison, diamonds are a modern-day woman's best friend for 10th-anniversary gifts. This unique jewel shows your 10-year marriage's love and longevity. The 10th anniversary is the best time for upgrading your engagement ring if you and your partner have been thinking about it. Silver and blue are connected with the big 10, while the daffodil, which signifies pleasure, is the customary 10-year flower.
The Silver Jubilee Year 25th: Silver
It's already halfway through the Golden year mark! It's only fitting that the milestone of 25 years has been ordained as the "silver anniversary." Silver is a classic and contemporary gift that symbolizes the radiance and luster of your union. Silver is an obvious choice for a precious metal after being together for 25 years with your soul mate. Since the Middle Ages, husbands gave their spouses silver hair wreaths to honor this momentous occasion.
The Golden Jubilee Year 50th: Gold
The long-awaited golden year has finally arrived, which is no simple task. Gold is the customary hue and gemstone for the 50th anniversary. It started when medieval, Germanic ladies were given gifts of golden wreaths by their husbands to mark the occasionsymbols of modesty, faith, and compassion. Your marriage has become as solid as gold. It has come a long way in half a century, so your presentation should reflect it.
Conclusion
There are several romantic activities you may engage in on your anniversary, and the wedding gift ideas by the years mentioned above are sure to inspire you. There are several significant anniversary milestones that you might celebrate in your first few years of marriage up to 10 years. For your 25th anniversary, silver is the customary present material, while gold is for your 50th anniversary.
Of course, you know your spouse better than anyone in the world. It's okay to depart from this list, personalize it, or even do something completely different on your wedding anniversary than what's included in the list here. Bookmark our BridalFusion.com page if you know you want to stick to the tried and true so you can return to it year after year.