Marriage License In California: Everything You Need To Know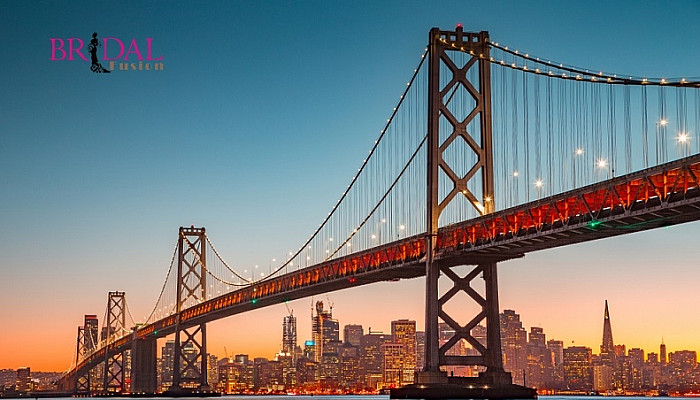 The Golden State, California, is home to various stunning locations for a memorable wedding, from breathtaking mountains to silky sand beaches. But if you want to say "I do" beneath the California sun, you'll need a marriage license. Here's a step-by-step guide on how to get a marriage license in California.
Marriage License Types
You can apply for a confidential or public marriage license in California. Both of them have their set of restrictions and prices.
A confidential marriage license is not a public record; only the two persons involved may get certified copies. Couples seeking this license must be living together at the time of application. They must testify to this on the application form.
Where and when to go
Because you do not have to be a resident of California to receive a marriage license, anybody can marry in the state. Your consent is valid 90 days from the day it is granted and can only be used in California for wedding ceremonies. In case you do not have a ceremony within 90 days, you must apply for and pay for a new one; there are no returns.
You can apply for a marriage license online or in person, depending on the county you visit.
Fees, appointment systems, and hours of operation differ by county, so call your local office to confirm best practices.
In California, there is no waiting time. You can be married as soon as you have the legal go-ahead. Furthermore, witnesses are not necessary to receive a marriage license. There is also no legal necessity to alter one's name after marriage. However, anyone who wants to do so must do when the permit is signed or eternally remain silent (or get a court order to speed up the process).
Bring your documents
You will need a few items to obtain a marriage license in California. Bring the following items to your in-person appointment:
Identity and age verification. To marry in California, you must be at least 18 years old. Each individual will require proper picture identification, including a photo, date of birth, complete legal name, and issue and expiration dates. A passport (either US-issued or foreign), naturalization certificate, resident alien card, driver's license, or military ID may be required. A birth certificate is also needed in some areas.
Money. A California marriage license costs between $45 and $112, depending on your county and the type of license obtained. The charge is paid either during the scheduling or in-person session. Check with your county for payment regulations, and remember that card payments may carry a small transaction fee.
Evidence of Divorce. This should go without saying, but you must be single when you apply. You should be aware of when and why your last marriage ended. Suppose you were previously married and the dissolution was complete within the last 90 days. In that case, you must provide a copy of your final judgment.
Get hitched!
Put on your wedding gown and head to your location! You must both be present. Couples holding a public marriage license must have at least one witness at their ceremony and a maximum of two witnesses. No witnesses are needed to attend or sign the license for confidential marriage license holders.
In California, the criteria of the "minimum age requirement" does not exist for witnesses. Still, they must know that they are seeing a marriage ceremony and can sign their name on the formal marriage license without help.
A religious leader (priest, minister, or rabbi) of any faith, as well as a commissioner of civil marriages, are all recognized by California law as valid officiants at weddings. Any acting or retired United States judge or magistrate, and any legislator or constitutional officer representing a Californian district. Some counties also provide the Deputy for a Day program, in which a relative or loved one is sworn in to execute your ceremony. Applications for this program should be submitted three weeks before any ritual.
The wedding officiant who performs the wedding ceremony must submit the original marriage license to the county clerk/recorder within ten days. When they receive and register your license, it is converted into a marriage certificate. However, you will not instantly receive a copy following your wedding. To obtain a certified copy, you must request and pay for one from the county where the marriage occurred.
Make it unique
You have a partner and the rings. You may finally marry now that you have your license. You may not be on your wedding day, but you can still spread some joy. Eat, play, or stay somewhere special for the two of you, or get a souvenir from the county clerk's office. Some vendors sell bumper stickers, framed digital photographs, and other trinkets. Celebrate the moment as only you and your partner can. Forever is waiting!
FAQs on how to get a marriage license in California?
How can you obtain a duplicate of your California marriage license?
It depends on what you want – a copy of the marriage license (before you marry) or a certified copy of the marriage certificate (after you get married).
If you need a copy of your marriage license, follow the steps outlined above:
Apply online (or prepare the paper version if your county does not have an online option).
Set an appointment with a county clerk to have it issued and signed.
Show up with photo identification and payment for the license fee.
Walk out with your license.
Request another copy of your marriage certificate, which documents your legal marriage. You can do so once the county clerk processes the filled and signed license (which happens after the wedding). Certified copies of your marriage certificate can be acquired in several ways, including via mail, in person, and online, depending on the county of origin, as mentioned by Bethel Nathan (an ordained officiant at Ceremonies by Bethel, San Diego).
Remember that when you initially receive your marriage certificate, it will be in a manila envelope with various paperwork inside. You are given a legal copy and an extra piece with the word "copy" written on it, which you should preserve for safekeeping. When you send in the legitimate one, it comes with a form that allows you to obtain more copies on the spot. We recommend receiving 4-5 copies of the finished license because you will need it for various purposes.
What is the cost of a marriage license in Los Angeles?
A conventional marriage license costs $91, and a confidential marriage license costs $85.
Where can I find a wedding officiant?
If you are not from the region and do not have an officiant, you can browse online for various people who can fill this job. The location where you apply for a wedding license might also be helpful.
Is there a waiting period in California to be married?
In California, there is no waiting time before getting married. You can marry immediately or later after receiving a California marriage license, but it is only valid for 90 days.
In California, can you apply for a marriage license online?
Some counties, such as San Diego, Orange, and Los Angeles, let you apply online. Some counties, however, still require you to use in person for a marriage license to be granted by a county clerk. The individual counties' websites provide all the information needed to get a marriage license.
How to Plan a Wedding in California?
One of the most excellent parts of getting married in California is the variety of wedding types available. Whether you like a beach, mountain, desert, winery, luxury, or rustic, California can not only meet your vision but exceed it with the assistance of skilled suppliers.
Which is the finest wedding destination in California?
San Diego is also a terrific vacation for couples and visitors. It is still in California, but it seems like it's in Mexico. You can't go wrong with a stunning city wedding like San Francisco or Los Angeles. I believe there is no incorrect answer when choosing a California wedding location. We have every choice available here—it simply depends on the type of wedding you want.
When is the ideal time to marry in California?
It's vital to remember that August, September, and October in California are pretty hot. Even though October is the most popular month for weddings in the United States, this is due to the mild fall weather in most areas. As weather patterns alter, October has been the warmest month in California for several years. To experience proper fall weather in California, you should wait until November.
Conclusion
While California is known for various wedding styles, from breathtaking vineyards and coastal estates to sophisticated rooftop festivities, all of these weddings have one thing in common: they all need to get a public marriage license in advance to be legal. Each state also has its own procedures for obtaining a marriage license, such as submitting an application to the superior court with a money order instead of cash or a debit card or going to the office of the clerk-recorder and presenting your birth certificate as proof of age.
BridalFusion.com can help you figure out what's going on in California, from the name change procedure to what you'll need to bring to the recorder's office - including any essential paperwork. And while the process varies slightly by county, here's all you need to know about obtaining a marriage certificate in California.