Top 5 Reasons To Hire A Day-Of Wedding Coordinator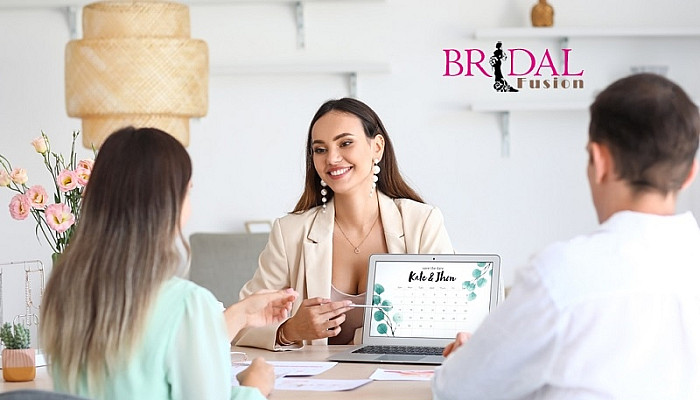 Whether you choose to arrange your wedding or hire a professional, you'll be overwhelmed on the big day. How can you expect to be married while also managing the logistics of your event? Here comes the day of coordinator. These experts can alleviate tension and even disguise difficulties that arise last minute, allowing the couple to focus on their wedding guests and enjoy every second of their special day.
Here are the five things you should know about a day of a wedding coordinator and when you hire the right team.
1. Day of wedding coordinator- level of preparation
They will come to the site (both yours and your soon-to-be spouse's) well prepared. While your vendors are setting up at your wedding venue to make sure the day goes well, a day of coordinator assists you with everything you require, such as:
Get your hair and makeup done in a timely fashion (they even work with your hair and makeup artists ahead of time to make a getting ready schedule)
Take precautions to prevent anybody from leaving, getting lost in traffic, or getting too intoxicated on booze.
Make sure you have everything you may need in your emergency pack before leaving the house. The package includes Band-Aids, scissors, deodorant, tissue packs, a little sewing kit, stain removers, Pepto, mints, wardrobe tape, etc.
2. Setting up the personal items
With a day-of wedding coordinator on your team, you won't worry about those last-minute issues. A day-of wedding planner ensures that all of your personal touches arrive at the venue and are in the appropriate spot. At the same time, your other providers set the tables, perfect the flower arrangements, and set up the sound system (they often pick everything up from you earlier in the week). It might be Grandma's wedding photograph, Grandpa's hanky, your card box, escort cards, place cards, table numbers, favors, décor, or anything else.
They will not only get these goods to the venue but will also ensure that everything looks precisely as you want it to. That way, you may enjoy your treatment on the morning of your wedding! When your vendors close down and pack up their equipment at the end of the night, your day-of wedding coordinator will pack your items and deliver them to wherever you need them (hotel room, car, etc.) so that you don't have to worry about what happened to your personal and precious belongings.
3. Prepping the Ceremony Rehearsals
A day-of wedding coordinator will conduct your ceremony rehearsal the day before the wedding to ensure everyone understands what they're doing, where they're standing, when to walk, when to read, when to pass the rings over, and when to collect the bouquet, and so on.
This procedure is critical if you want a seamless ceremony that you and your loved ones cherish forever.
4. Tracking family members and important guests
One of the benefits of hiring a day-of wedding coordinator is that they serve as a single point of contact for your wedding's relatives and friends (like readings or toasts). Your closest friends and family know that they are there to address any concerns that crop up at the last minute. Wedding day coordinators may also help your photographer manage family members so that you can savor your reception without having to worry about the formal family photos taking up all your time.
5. Co-ordination with wedding planners and other vendors
It is critical to have a single contact person at your venue that understands your entire idea from setup to clean-up. While you are being pampered in the morning, a day-of wedding coordinator's staff member should be on the ground, ensuring that your ceremony and reception setup goes precisely as planned.
They'll become the point person for your vendors after everything is just the way you intended, so you won't have to answer any queries. Having a single point of contact for your vendors ensures that everything runs smoothly. Your day-of wedding planner will assist with a long list of chores as the point of contact for your vendors, which may include:
Respond to vendor inquiries about where to set up their tables; review with them the evening's schedule; ensure they have their vendor meals and water; ensure they have access to power; inform the DJ of your new last name (or the fact that you kept your old last name!) confirm with the caterer that Grandma has a coconut allergy; ensure the ice cream truck doesn't park in the spot that was reserved for the band; all of these things are important for smoothly managing the day.
Making final payments to your vendors and paying your vendors' tips
Setting the perfect time for cutting the cake or toast until your photographer/videographer has arrived and significant family members have arrived.
Placing name cards on the correct tables ensures that they stay there and are not misplaced by kids.
Be in control of your transportation by ensuring that your getaway vehicle is parked and your guest shuttles are loaded and ready to go before the event starts.
Despite the best vendor team, there will always be a few questions about how things should be done. A wedding day coordinator may act as your point of contact and answer all of your questions so that you can enjoy the most special day of your life.
A Day of Wedding Coordinator: FAQs
Q. How much does it costs to have a day-of wedding coordinator?
A wedding coordinator's fee depends on the size and complexity of the event, location, and other factors. In most cases, coordinators charge in the range of $500 to $5,500 per event. This pace, too, is exceedingly erratic. Couples should assess their needs and negotiate a fair price for all parties involved.
Q. A Day of Wedding Coordinator Vs. Wedding Planner?
A wedding planner often handles all of the planning for a wedding. In most cases, full-service wedding planners are there from the beginning and manage all of the day-of details.
On the other hand, a day-of coordinator is more focused on helping with the actual wedding. Couples who have planned their wedding but want assistance as the big day approaches are frequently in need of this service. Understandably, the services provided on the big day and in the months leading up to it may vary depending on which coordinator you choose.
Q. When should I hire a Day of a Wedding Coordinator?
Many couples employ day-of coordinators just a couple of weeks before the D-day. However, some choose to notify the coordinator up to a year in advance. Most importantly, you should feel entirely at ease with your wedding day coordinator and be confident in their abilities.

Conclusion
Having a day-of wedding coordinator who can serve as your designated point person, emotional support person, and event expert on the most important day of your life is just as important as assembling an incredible vendor team. While the rest of your wedding team is busy putting on a show, you'll have someone there to make sure you enjoy the time of your life. The most important investment you can make on your wedding day. BridalFusion.com has got you covered- to help you choose the right day of wedding coordinator, to ensure that you have a happy marriage free of nightmares.