Guide To Attending The Arizona Online Wedding Show This December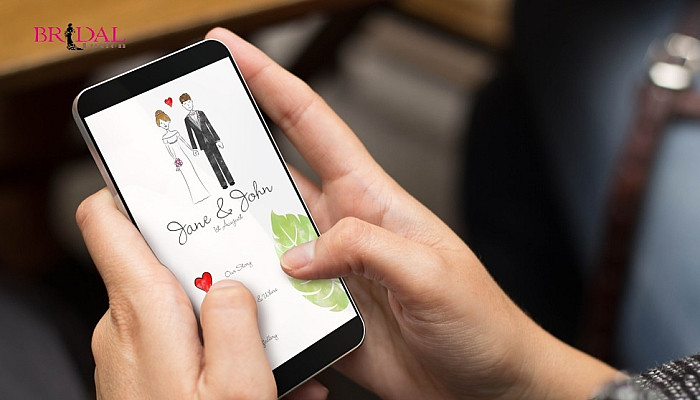 When it comes to planning an exciting wedding, there are plenty of do's and don'ts at every step. The process of going through bridal shows can be extremely overwhelming. It is extremely hard to trust an entirely new person and connect with them when you are still researching and planning the wedding of your dreams. The price associated, the delays because of this global pandemic or just other inevitable circumstances, everything can combine and offer you this feeling of uncertainty at every single step.
But, there is also great news for planning your wedding. There are wedding planning shows like the Arizona Online Wedding Show. The show was created keeping in mind all of these unprecedented events that can lead to the omnipresent overwhelming feeling. Engaged couples can now attend the Arizona Online Wedding Show, rely on the expert resources for planning their big day, consult the most trusted wedding vendors, connect with them and start planning the wedding of their dreams, all without having to step out of their comfort zone and visiting a random convention center 500 miles away from their home.
Why is a virtual wedding show better?
Your Sunday church service, government summits, office meetings, college classes, everything is happening virtually today. Even weddings are happening virtually, so why not a wedding show?
With just a click on your screen, you can now travel places, so it is only fair that we also start planning the wedding of your dreams.
1. Simple participation
Going virtual for planning your wedding makes sense since it is simpler. Events like the Arizona Online Wedding Show make participation for both the couples and the exhibitors extremely easy. Exhibitors no longer have to worry about the high costs of booth renting or if their potential customers are able to see what they are trying to show them. Through videos, one can easily highlight the specifics of their products and services.
Virtual shows offer various opportunities for couples since they are safe at home and can simply select the perfect wedding outfits and decor trends, just like one views things on Amazon or other shopping websites. Everything is simple and straightforward, with absolutely no strings attached.
2. Lower Cost
Another great advantage of virtual wedding shows like the Arizona Online Wedding Show is lower costs. Wedding professionals can now coordinate directly with the organizers and go live directly to the customer from the comfort of their studios. Digital capabilities are helping exhibitors switch from one location to another at just a click of a button.
This heavily reduces the cost of exhibiting, thereby reducing the cost of purchasing for clients too. There are no logistics involved, no booth rents, no extra staff, nothing. Only you and your exhibitor select your perfect wedding dress.
3. Involvement
Imagine planning a wedding and constantly having to book tickets for your mother to help plan the event for you? Considering how risky it can be for anyone to travel right now, it is extremely risky for your beloved parents to travel constantly.
The growing acceptance of virtual shows is proving worthwhile here. Many couples are looking to involve their parents in making huge decisions regarding their weddings, yet are staying in another state or country.
There are plenty of others who might have other limitations as well. Attending a virtual wedding show like the Arizona Online Wedding Show enables you to overcome such challenges. You can now effectively coordinate with your parents or other bridal party members and make decisions unanimously. You can meet your exhibitors or potential wedding vendors on various meeting platforms today and plan the perfect wedding with everyone involved.
Tips To Attend Arizona Online Wedding Show
You can actually plan your wedding through virtual wedding planning shows as well. You simply need some tips.
Now that we are caught up on the advantages let's see how to go about the whole process.
1. Mark your web calendars with the specific date and time for the Arizona Online Wedding Show as soon as you sign up. Make it a priority. There are plenty of things going on while we are working from home. We can easily get stuck in random chores around the house, don't forget to mark your calendar to remind you a day before the event, as well as on the day.
2. Download all the necessary applications before you attend the show. This might sound crazy, but you might as well be sure before you actually start planning the day of your dreams. It will be easier and faster if you download the recommended app for the virtual show.
3. Get a sneak peek of the Arizona Online Wedding Show to check out what you need to look out for. See all the events and exhibitors, and mark down the ones you surely are looking forward to being present for. Meet with those vendors you are really interested in, schedule meetings with them even after the online wedding show is over. Interact with them and finalize your dream wedding from the comforts of your own home.
4. If you have some extra time, try listening to all the vendors, even those you might not want to meet. You might pick up some fantastic wedding planning tips and tricks and get some extra help wherever you need it. It never hurts to start networking.
5. Open and read all the emails thoroughly that come before and after the Arizona Online Wedding Show. The emails from the participating vendors and organizers might have some key details you would not want to miss. You might as well get special offers, discount coupons, and other freebies. You definitely do not want to miss them.
The Takeaway
Wedding planning can involve a lot of research and spending loads of money. In the pre-covid times, it might sound easy, but it was still a hassle to plan it all by yourself, visiting various stores and wedding planning guide experts. You would have to call your married friends to get referrals, make new plans by working out your schedule and attend various bridal shows and open houses.
You cannot do it all right now! Of course.
But you certainly cannot wing it as well. Planning a wedding virtually is the new way to go about it. You can figure out the whole process yourself, Googling every single little detail, or leave it on the expert vendors at the Arizona Online Wedding Show.
A virtual wedding show like the Arizona online wedding show has multiple perks. They are free, or very low cost to attend. You do not have to be stuck in traffic to attend the event or look for change for parking. There will be absolutely no crowd unless you have a thousand of your friends and family members over planning it virtually with you. There will be no back-breaking since you will have nobody to bother you around with extra promotional material. You can interact just with the vendors, in peace, without getting overwhelmed, on your schedule. You will, of course, get some amazing deals and discounts for purchasing online, and, the best part, you can attend the entire event in your jammies while in bed!
No masks, no social distancing, no Covid-19 scare. Just a day of pure, virtual wedding planning fun with you and your SO. You will get to meet the most amazing wedding planning vendors, who will dedicatedly work on planning your perfect wedding.
Just stay hooked, and sign up for the Arizona Online Wedding Show. Mark your calendars for the next event on Sunday, December 19th, 2021, and register for your event ticket on the official website.