Wedding Dress Shopping Guide for Brides-to-be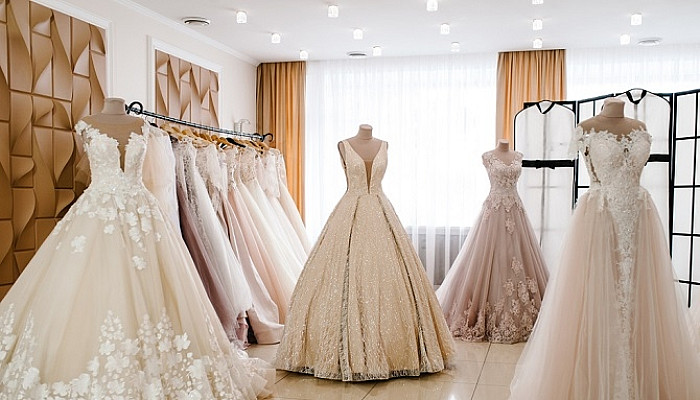 Trying your wedding dress is not less than a dream come true. Every woman wants to see herself in the wedding dress. She wants to look at her best and hence, consider every single factor while buying the wedding dress. But, what if she misses a one or two main factors in the excitement of her wedding nuptials? What if she mistakenly ignores a few things that can steal the shine and charm out from her entire bridal look? Sounds horrible, right? Do not worry. We are here for help.
Common Mistakes to Avoid While Buying A Wedding Dress
We all want that perfect dress that can make you feel light, comfortable, and too special. Adding a bit of glam and a hint of charm in your bridal look, we are here with this ultimate wedding dress shopping guide. Be with us know about common mistakes you should not commit when leaving out for the wedding dress shopping.
Here are a few tips that can help you choose the right dress at the right time.
Take time and do not hurry
When you are out for the wedding dress shopping and your eyes hit to that sparkling and sizzling white wedding gown, it's quite normal that you feel an urge to buy it right now. This is because of the fear of losing the gown you have already dropped in your wish list. We would suggest you not to settle too fast with any wedding dress. No matter how good it looks on you, you still can find the perfect wedding dress waiting for you to pick it. If you have time, shop around and explore multiple options. Even if you like to wear long flared wedding gown, there is no harm in trying the short and trendy wedding dresses.
Do not judge the dress by its look
Extending the point no. 1, do not restrict your choice to only one style. You might be planning to buy only full sleeves long flared wedding dress and are most likely to ignore all the other styles without even trying them. This is so wrong. You cannot judge a wedding dress just by looking at it. It may look out of your style on the hanger but gorgeous on your body. Wedding dress shopping is a unique and once in a lifetime experience. So, enjoy it and try multiple styles on your body. You never know which style may surprise yourself.
Do not neglect the comfort factor
You cannot attain get the comfort of sweatshirts and pajamas in your wedding dress, but it does mean you will need to choose a dress which does not allow you to breathe. The wedding dress is not only for standing at the altar and exchanging the vows. On your wedding day, you will be doing so many other things like dancing, eating meals, moving around, posing for the pictures and so on. So, choose one that allows you to walk and move comfortably.
Wrapping Up
As you are now open to different factors that can restrict you from buying that perfect wedding dress, choose one that fits your style. Make sure you do not hurry in picking a wedding gown and must try multiple styles and designs on your body.
Hope this works for you.