Wedding Planning Guide - 10 Important Things To Keep In Mind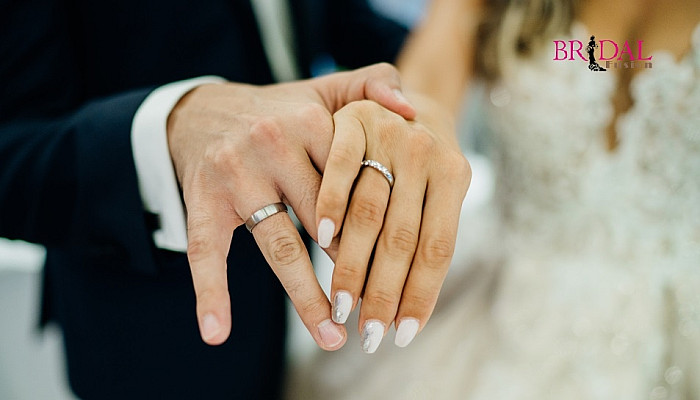 There are plenty of things to plan when it comes to planning your special day. So is it any surprise that you can actually forget not one, not two but at least ten things? Planning a wedding, big or small, can be really overwhelming, especially when you are also juggling a full-time job on the side. Planning your wedding can be in itself a full-time job. There are various details, logistics, vendors, and other people you will have to manage. So, it is not hard to believe that certain things can be overlooked.
Here are a few things you can potentially forget when planning your big day, directly from the wedding planning guide experts. With any luck, this list will definitely help you save your big day!
1. Plan ahead for bad weather
The number one problem you could face on your wedding day, which many couples often forget as per the best wedding planning guide experts, is not having a contingency plan. You must have a contingency plan for bad weather. You should be taking into consideration hot and sunny weather conditions, severe cold fronts, or sometimes snow or rain. Couples can often get so wrapped up in managing their wedding planning and their jobs that they do not consider the beauty of their venue if it is ruined because of bad weather conditions.
To set realistic wedding expectations, brides should figure out the historical temperature and keep track of weather reports for their wedding day. This will help you make arrangements for a contingency plan if there is a possibility of bad weather.
2. Transportation for the bridal party
Your bridal party will need to leave the hotel or any other accommodations they are staying at, at various times. They will need to leave the premises to reach the venue in time before the other guests arrive. Ensure you do not forget to plan or make arrangements for their transportation needs.
3. Having a point of contact for the bride
Brides, this one's for you! You are going to be extremely busy during your wedding preparations, especially on your wedding day. Select a close friend, family member, or anyone you trust to be the first point of contact. You might get pulled into taking their decisions, but just let someone manage all your calls and other things during the day.
You do not have to simply assume that it will be easy to take calls on your wedding day since it will be a whirlwind of a day. It is essential to be in touch with your wedding vendors through a different person. There is absolutely no need to add more responsibilities to your already hectic day.
4. Have a budget for gratuities
According to wedding planning guide experts, planning a dedicated budget for gratuities is one of the most overlooked things during your wedding. This becomes even more important when you do not have a wedding planner helping you out with all things wedding. When looking at the cost for catering, remember that you would want to include an extra 18%-22% gratuities on top of the final payments. You should be planning ahead to be mindful of the tips you have to give to the vendors on the wedding day.
You can also hand this duty over to someone you trust with all your heart. Someone like your brother or your father or any other trusted friend or family member. Someone who can handle money. You do not necessarily have to do it, but it is always appreciated to think about others. Prepare tips and gratuities for your wedding vendors in advance in different envelopes and designate someone trustworthy to distribute them towards the end.
5. Building your wedding website before sending out invites
You should ensure that you are building your wedding website before you send out your save-the-dates. The website need not be fully furnished, but you should have a dedicated URL to put on your wedding invites/save the dates. Your wedding website must also have the necessary information about the location of the wedding venue, nearby hotels, accommodations, food, etc. People get excited to see the wedding invites, but they do not think about the fact that just a couple of weeks before your wedding day can be pretty late for out-of-town guests to make necessary travel plans.
6. Do-Not-Play List for the DJ
Though you would have put all your heart and soul into planning your first dance with your soon-to-be husband or even planned out everything about your father-daughter dance, did you plan out the entire playlist for your wedding day? What songs will play at your cocktail hour or your reception? But you should also write down a do-not-play list for your DJ, for songs you and your groom would definitely not like during your wedding celebrations. Our wedding planning guide experts say that you do not want to be surprised with Sir Mix-lot at your wedding reception!
7. Not taking care of lighting
Lighting is one of the most ignored aspects of your wedding. You get so mesmerized by the beauty of your wedding venue and the food that one can often forget to notice whether the lighting is right or not!
Lighting can really help you set the overall vibe and mood of your wedding. After you have made all decisions and put all the hard work into every detail for planning your special day, lighting is a component you need to be sure that looks the best.
8. Getting extra seats for the ceremony
Yes, you are considering the number of guests that are going to attend your wedding ceremony. You are also considering the number of seats you will need to ensure everyone is comfortable on your wedding day. But you might not be taking into consideration the fact that there could be more guests at your ceremony. You should, therefore, always have at least 20 extra chairs at your ceremony and your reception venue.
9. Need for potential overtime
There could definitely be potential over the requirement for your wedding vendors. Our wedding planning guide experts suggest you check in with all the vendors beforehand and get it straight if they are willing to stay a little while later than the actual timings.
Even if you think you want to take advantage of the option, you never know how you will feel on your wedding day. It is, therefore, better to find out what the extra overtime fee would be for your wedding vendors, like your DJ, bartenders, venue, etc.
Also, while you are at it, if at any time you feel there could be a potential of having to use the venue or anything on your wedding day on an overtime basis, probably give your vendors a heads up about the same.
10. Know all possible dietary restrictions before booking your wedding caterer
Ask all your wedding guests about any dietary restrictions or food allergies before booking the food and caterers for your reception. Make a note of every single item with which any of your guests could have possible allergies or be sensitive. You should know which of your guests are vegan or vegetarian beforehand. Provide this list to your caterer, noting where each of these guests is going to be sitting. Ensure the same items do not go to the guests who would not want to consume them. Your caterers and your guests will love you!
Final Words
So, there you have it! A list of 10 things you could possibly forget doing before your wedding day. Our wedding planning guide experts carefully chose these tips just for you! Feel free to bookmark this list or share it with someone who is currently planning their wedding. It will come in handy!