10 Unique Wedding Invitation Ideas To Surprise Your Guests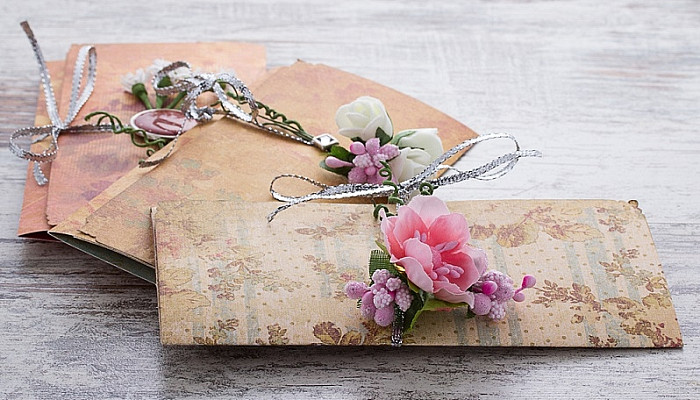 As the big day approaches, wedding invitations are one of the most important elements of a successful wedding. Invitations can be a reflection of your personality, and they also serve to inform your guests of the date and location of your special day. If you want your wedding to be truly unforgettable, then you need to choose an invitation that will really wow your guests and leave them speechless. Here are 10 unique wedding invitation ideas that will make your guests smile and give them something to talk about.
1. Customized Photo Postcard Invitations
If you want to make sure that your guests remember your wedding invitation, then a personalized photo postcard is a great option. You can create custom postcard invites with photos of your wedding venue, the happy couple, or even a special memory from your engagement. This unique idea will make your guests feel special and create a lasting reminder of your upcoming nuptials.
2. Laser-Cut Invitations
If you are looking for an elegant and unique way to announce your wedding, then laser-cut invitations are a great option. These intricate, laser-cut designs are sure to leave a lasting impression on your guests. You can choose from a variety of different designs, including intricate floral designs, geometric patterns, or even a custom design that reflects the theme of your wedding.
3. Eco-Friendly Invitations
With sustainability becoming increasingly important, eco-friendly wedding invitations are a great choice for environmentally conscious couples. Opt for recycled or plantable paper embedded with seeds. You can also use soy-based ink or digital invitations to minimize paper waste. These eco-friendly options demonstrate your commitment to the planet while still being stylish.
4. Minimalist and Modern Invitations
Minimalist designs have gained popularity in recent years, and they offer a clean and contemporary aesthetic. Choose invitations with sleek lines, ample white space, and minimalist typography. Modern touches like geometric patterns or metallic accents can add a touch of elegance to these simple designs.
5. Creative and DIY Invitations
If you have a knack for crafts and want to add a personal touch to your wedding invitations, consider DIY options. Get creative with handmade designs, such as watercolor illustrations, hand-stitched details, or personalized wax seals. DIY invitations not only showcase your artistic side but also allow you to customize every detail.
6. Themed Invitations
Themed invitations are an excellent way to set the tone for a themed wedding. Whether you're having a fairytale-inspired wedding or a Great Gatsby-themed celebration, choose invitations that reflect the chosen theme. Play around with color schemes, fonts, and illustrations that align with your wedding theme, making your invitations truly unique.
7. Pop-up and Interactive Invitations
For a playful and unexpected twist, consider pop-up or interactive invitations. These eye-catching designs will surprise and delight your guests. From pop-up cards that reveal the wedding details when opened to invitations with hidden compartments or interactive elements, these unique creations will make a lasting impression.
8. Digital Invitations
In the digital age, it's no surprise that digital wedding invitations have become increasingly popular. They offer convenience, cost-effectiveness, and the ability to incorporate interactive elements like videos or animations. Digital invitations can be personalized to match your wedding theme and easily distributed to guests around the world.
9. Destination Wedding Invitations
For couples having a destination wedding, the invitation is an excellent opportunity to give guests a taste of what's to come. Incorporate elements inspired by your chosen location, such as tropical motifs for a beach wedding or landmarks for a city celebration. Playful fonts and vibrant colors can further enhance the excitement of your destination wedding.
10. Rustic and Vintage Invitations
If you're planning a rustic or vintage-themed wedding, invitations that reflect the theme can set the stage for your special day. Consider using natural materials like kraft paper or burlap, paired with delicate lace or twine accents. Vintage-inspired fonts and illustrations can add a nostalgic touch, transporting your guests to a bygone era.
Conclusion
Your wedding invitation sets the stage for your special day, and opting for a unique and memorable design will make a lasting impression on your guests. Whether you choose a traditional, rustic, eco-friendly, or digital invitation, the key is to select a style that reflects your personality and wedding theme. Remember to incorporate personal touches and engage your guests' senses through creative design and thoughtful details.