Go Green with Paperless Wedding Invitations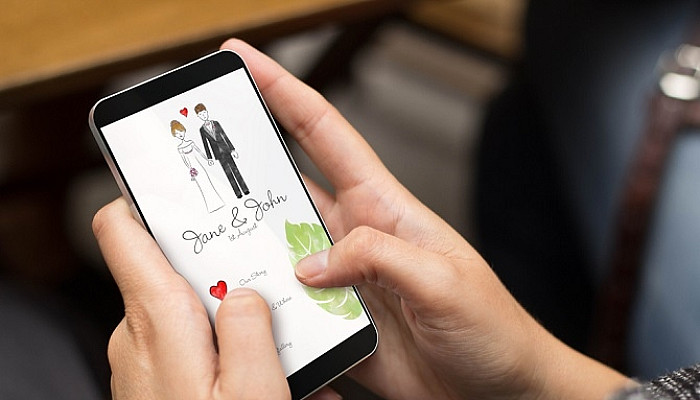 Ways to send a wedding invitation are many. Gone are the days when soon-to-be married couples had to send a formal wedding invitation to all the wedding guests. Nowadays, couples prefer to opt for quirky and trendy ways to send their wedding invites. One of those quirkiest ways of mailing the wedding cards is the "Green Invitation". Yes, you heard it right. You can draft, design, customize, and send the invitation via email making it more intimate and adorable to see.
Wondering how to start with the green wedding invitation? No worries. Here's a step by step guide to a paperless wedding invitation that will tell you how to draft and send the invitation in a formal yet quirky way.
Step 1: Try your hands on Adobe Photoshop
To create a professional wedding invitation, you need to take some help from a professional tool like Adobe Photoshop. Find this tool on the internet, download it, and create a wedding invitation that wow. You can start with the border followed by font selection and other things. Once you are done, do not forget to save the file in JPG format. This is the required format for every wedding invitation.
Tip: If all this sees tough to you, get some professional help. You can either hire a professional graphic designer or find the one from your friend circle. They won't mind helping you for your big day.
Step 2: Drafting the invitation
Past designing the wedding invitation, log into your personal email account and open a new email message. While writing the recipient address make sure you put it in the BCC line. This will hide addresses from individual recipients. This will also help you protect the privacy of your guests as no one is going to see other's email address in the footer. Give it an intimate subject line such as "Getting Married: Join us for Liora and Peter's Big Day!!". A perfect example of a subject line that describes the content of its body.
Step 3: Writing the Body of the Invitation
This is the most challenging part of paperless wedding invitations. How to write a formal yet personal wedding invitation email that passes the same emotions as a wedding card would have delivered. Here's a sample content that you can try for your wedding:
Dear Friend(his/her name),
With God's blessings, I take a pleasure to inform you that I am about to start a new chapter in my life. Yes, I am getting married to the love of my life. It gives me an immense pleasure to invite you with your family to join us at my wedding ceremony on 09th July 2018.
Kindly consider the attached card as my personal invitation.
Please uplift the aura of this wedding ceremony with your presence and blessings. Would appreciate if you can confirm your presence for the big day.
Looking forward to see you there.
Regards,
(Write your name)
Step 4: Attach & Send the Invitation
Once you are done with step 3, proceed to the final step i.e. sending the wedding invitation. Attach your file and hit the "send" button and you are done with the paperless wedding invitation.
The Takeaway
Who says that the wedding invitation has to be in their physical forms only. Paperless wedding invitation can be as romantic as their physical counterparts. All you need to do is have a faith in this latest eco-friendly technique and send out the invites with all your heart. As simple as that.
There is no harm in trying the digital way while customizing your wedding invitations. Rather they are more affordable and attractive if designed with the right approach and attention to detail. So, wait no more and say a yes to paperless wedding invitation and make your guests feel that your invites are as special as you are.
In this article, we learned how to get started with green wedding invitations that wow. If this works for you, do let us know. We would love to hear from you.