Bridal Salon Mistakes: Some Effective Tips To Avoid Them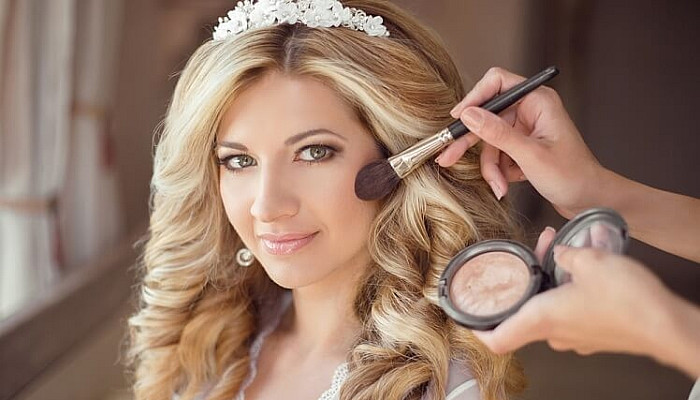 Bridal salons are increasingly becoming an important part of the wedding industry. They offer brides the opportunity to find the perfect wedding dress, accessories, and other important elements for their big day. The bridal salon is a one-stop solution for services and products that cater to the needs of the brides-to-be. From bridal gowns to accessories, wedding hair, and makeup, a bridal salon provides everything a bride needs to look stunning on her big day. But, like any industry, bridal salons are also not immune to mistakes.
In this article, we will highlight the most common bridal salon mistakes and offer tips on how to avoid them.
Mistake #1: Not researching the salon beforehand
One of the biggest mistakes a bride can make is not doing proper research before booking an appointment at the bridal salon. While all bridal salons may offer similar services, they can differ greatly in terms of experience, quality, and prices. Before making an appointment with a bridal salon, its important to read reviews online, ask friends and family for recommendations, and even visit the salon in person, if possible, for inspection. This will give you a better idea of what to expect and help you avoid unpleasant surprises in the future.
Mistake #2: Not setting a budget
Another common mistake that brides make while doing wedding planning is not setting a budget for a wedding dress. Its quite common to get caught up in the excitement of wedding planning and overspend on a dress, but its also important to remember that the dress is just one part of the wedding budget. Before visiting a bridal salon, its important to decide how much you are willing to spend on a dress and try to adhere to it.
Mistake #3. Late Shopping
Many brides make the mistake of starting to shop late for their wedding dresses. This can lead to limited options, rushed decisions, and added stress. We recommend starting your search at least six to nine months before your wedding date to ensure you have plenty of time to find the perfect dress.
Mistake #4: Not considering your body type
When choosing a wedding dress, a vital element that brides overlook is considering their body type. Not all dresses will flatter all kinds of body types, so its important to find the best wedding dress that accentuates your best features and downplays areas you may be conscious about. A good bridal consultant will be able to provide guidance and suggestions on which styles will work best for your body type.
Mistake #5: Not booking an appointment in advance
Many bridal salons operate by appointment only, so not booking an appointment in advance can be a big blunder. Showing up unannounced can result in disappointment, as the salon may not be available to serve you. Its important to call them ahead and schedule an appointment so you can have the undivided attention of the bridal consultant and have the best wedding planning experience.
Mistake #6: Not Coming Prepared for the Appointment
To make the most of your bridal salon appointment, make sure to come fully prepared. Wear nude underwear and carry along all accessories or shoes that you plan to wear on your wedding day. It's also a good idea to have a few reference pictures in hand to show to your bridal consultant so they can get a better idea of what you're looking for.
Mistake #7: Bringing too many people to the appointment
While it may be tempting to bring your entire bridal gang and family members to your bridal salon appointment, its important to remember that too many opinions can cause distractions that can be disturbing for the salon staff. Too many opinions can cause disagreements and hurt feelings. Its best to limit the number of people you bring to your bridal salon appointment to just a few close family members or friends whose opinions you trust.
Mistake #8: Not being honest with your bridal consultant
Your bridal consultant is there to help you find the perfect dress, accessories, and A-Z of everything needed to make your perfect wedding, but they wont be able to do that if youre not honest with them. If you dont like a dress theyve suggested, its better to speak up and tell them why. If youre uncomfortable with a certain style or fabric, its good to communicate your feelings so that your consultant can make better recommendations.
Mistake #9: Rushing the process of wedding planning
Shopping for the wedding trousseau is a process that takes time. Its important to start early and allow enough time for alterations and fittings. Rushing the process can result in choosing dresses that may not have the desired fit or may not be exactly the way you want. Its important to take your time and not rush the entire process. Its recommended to schedule your final fitting date at least two to four weeks before the wedding day to ensure that the dress fits perfectly.
Mistake #10: Not open to trying on enough dresses and styles
Another common mistake brides make nowadays is not trying on enough dresses. Its important to try on a variety of styles, fabrics, and designer brands to get a better idea of what suits your specific needs, preferences, and budget. You may be surprised to find that a dress you never liked actually looks amazing on you. Your bridal consultant has access to valuable insight and may suggest new styles that you hadn't tried before.
Conclusion
In conclusion, a bridal salon plays a significant role in a bride's wedding preparations by providing a range of services and products that cater to the bride's needs. It offers a relaxing environment where the bride can escape from the stress of daily life and receive expert advice on wedding planning from experienced consultants. With the salon's help, the bride can achieve her dream wedding look, making her big day memorable. However, ensuring the perfect wedding planning can be daunting, but avoiding the above common bridal salon mistakes can make the process enjoyable and much smoother. Remember to do your complete research, limit your entourage, start shopping early, be open to trying on different styles of dresses, set a budget, and allow plenty of time for alterations. With these tips in mind, you'll be well on your way to finding the dress of your dreams.