What Are The Best Men's Shapewears For Grooms?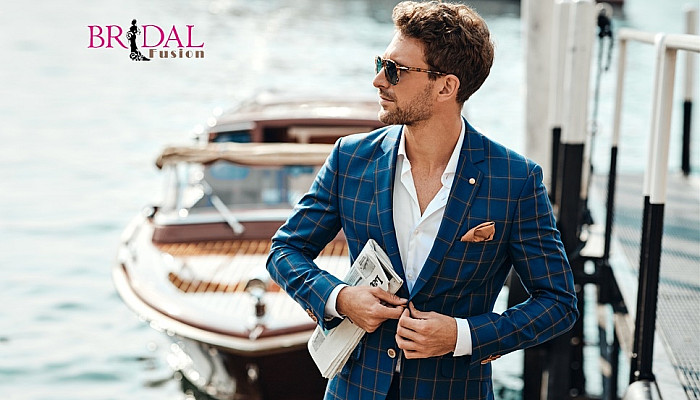 Shapewear is generally a piece of clothing used to smooth down uneven curves and troublesome areas of fat in the tummy or any other region of your body to give you a smoother and finer final look. This helps the person to get a better and controlled silhouette in pictures and thus is preferred by most people while carrying off bodycon pants, shirts, or anything that fits tightly onto the body of the person and thus requires a clean and perfectly shaped look to give a presentable look.
Shapewear is not only limited to women. Men also require shapewear in certain outfits such as tight pants, traditional outfits, or suits that are worn at weddings. Such shapewear for men has been specially decided to enhance their look and make them look more shaped in terms of bodily curves. A few examples of men's shapewear include tummy shapers, chest toners, six-pack abs toner, compression shapewear, posture alignment shapewear, and neckwear.
Men's Shapewear for Grooms
Men's shapewear (also called body slimmers, belly bands, or compression pants) helps to smooth out the appearance of the abdomen and thighs and supports muscles and joints. The fabric is usually made with a mix of elastane and Lycra. It's stretchy and smooth, so it's easy to put on and take off. Shapewear for men has the same purpose as shapewear for women: to smooth out and hide problem areas.
Grooms wear perfectly fitted outfits on their wedding day, including a three-piece suit, for example, which looks exuberant if carried off with the perfect body shapes and correct body posture alignment. To achieve this, grooms are often suggested to take help from shapewear. These are specially designed for men, suiting their needs to give their bodies a more toned and manly shape to create a better and presentable-looking silhouette in their wedding outfits.
1. Alignment Posture Compression Undershirt
This is upper body shapewear that is available on Amazon and has amazing ratings and customer reviews. It is made up of polyester material which gives it a great stretch along with a good fit on your body. This is worn if you want to achieve a better posture for your upper body and also enhances better mobility and range of motion for your upper body and chest part. It also activates and stimulates specific muscle groups in your upper body area. The cloth is claimed to be breathable and thus can be worn inside your outfit for the wedding easily.
2. Esteem Apparel Original Max Men's Slimming Chest and Body Shaper
Available on Amazon and having amazing ratings and customer reviews, this upper body shapewear is created with material that is supposed to be elastic and does not stretch out after use, which means that it has great compressible qualities. This comes in the shape of a half vest and can be used as slimming shapewear for your chest and tummy area of your upper body. This helps you to look slimmer and more toned by adding the right amount of muscle fat instead of the fatty portions of your body and thus giving your body the perfect shape and curves.
3. Copper Compression Long Sleeve Men's Recovery Shirt
This upper body shapewear available on Amazon also has amazing ratings and customer reviews. It is constructed of 85 percent infused nylon. It is long-sleeved, so it also constructs your arm muscles, including triceps and biceps, along with structuring your upper body parts like chest and tummy. This gives the whole of your upper body, including your arms, a fine tone that looks amazing after you put on a suit for your wedding day. Apart from offering you a slender physique, this product is also helpful in soothing stiff and sore muscles. The whole idea behind this product is to make your entire upper body look trimmer. Hence this product is preferred over half-sleeved vest shapewear.
4. Leo Slimming Compression Body Shaper
This lower body shapewear has outstanding customer ratings and reviews on Amazon. This shapewear is designed in a way that it is highly comfortable to wear and gives a great shape to your core area of the body. It covers and compresses the waist area, including the upper, middle, and lower parts. It also provides great back support so that you don't get back pain even if you wear the shapewear for a longer period of time or have to stand for a long period of time, like on your wedding day. This shapewear is made up of a very light cloth which makes it seamless and invisible under your clothes as it is presumed that men would be wearing it under their pants and shirts, which are already tight fitted, so the pants and shirts require shapewear that doesn't show on the outside through the linings of their pants and shirts.
5. Farmacell 405 Men's Waist Control Belt
Also available on Amazon, this lower body shapewear is made up of 85 percent nylon, and the other 15 percent comprises the majority of elastane. Farmacell's waist shaper opts for a very different approach in shaping your waist area than other shapewear as it does not provide a long shorts kind of extension to the waist belt. This product focuses only on shaping and compressing your waist portion and not any other part of your abdomen. This is helpful when you want to efficiently compress only the core part of the man's body.
Conclusion
Shapewears are suggested to all genders and are a major gender-neutral clothing and innerwear product. It is a very helpful product that is widely used by brides and their grooms as well to present themselves in an attractive manner on the biggest day of their lives, which they are starting together on their wedding day!
Do not forget to check the amazing options that we have listed out for you to choose good shapewear for yourself, depending on your needs and body shape. Visit Bridalfusion.com for more wedding suggestions, advice, and tips for brides and grooms.