Unique Ideas for Bridesmaids Gifts - Jewelry Edition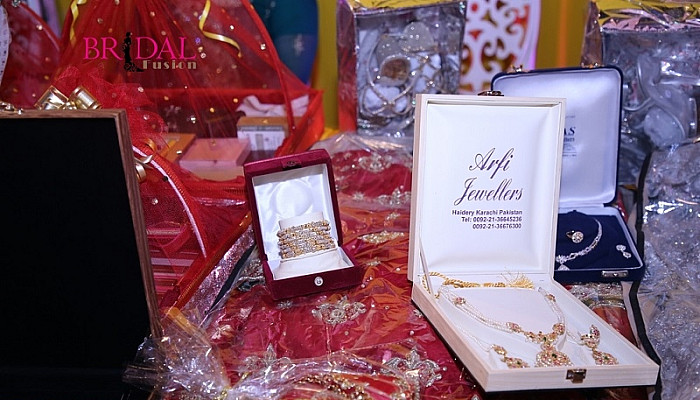 Bachelorette party. Dress alterations. Shopping, venue and food discussions, arranging the flowers, and the location. Your bridesmaids have probably been there for you and shown their support all the way up to the wedding day. How, therefore, can one convey their most profound feelings of thanks and appreciation to them? We have a lot of excellent ideas, but one of our favorites is jewelry, a bridesmaids' present that continues to be treasured years after the wedding.
Because jewelry can serve double duty. Gifting jewelry is a sign of your appreciation and serves as a stylish enhancement to your bridesmaid's attire. A wedding is the biggest and the most memorable day in a person's life, and indeed your bridesmaids play an essential role in making your wedding special; now it's time for you to return the favor. Read on to know the best jewelry ideas you can give them as a token of appreciation.
Earrings
For the best in bridesmaid jewelry, look no further than earrings. They're practical because the bridesmaid may wear them on a daily basis, take up little space, and are simple to keep. You can choose from an array of different earring designs to ensure you find something that works for the bridesmaid's personal style.
Another advantage of earrings as a gift for a bridesmaid is the price variation. Depending on the type and style, you can spend as little as $10 or as much as $1000 on a pair of earrings.
Pendant necklace
A necklace is another great gift for a bridesmaid. You can choose from several different designs and styles. You can even get them a chain that has a special meaning for you and the bridesmaid. For example, if the bridesmaid is a teacher, you can get her a necklace with the saying, "the teacher walks in the garden of children's minds." Another advantage of a chain as a gift is its versatility.
You can pick a necklace that can be worn in different styles. For example, one can be worn with formal wear or casual wear.
A luxe watch
The advantage of a watch as a gift for a bridesmaid is its versatility. Thomas Sabo is among the top brands when it comes to luxury watches. This is the label to go for if you want a bridal item with a lot of fine detail. The timepieces by Thomas Sabo are all high fashion and have a bohemian feel. Thomas Sabo's Two Tone Karma line watch is our top pick, although they have many color and design options.
You can also go for other luxury brand watches like Daniel Wellington's or Fossil. They have fantastic designs and a gift that your bridal party will cherish forever.
Customized jewelry
Personalized jewelry is usually a great bridesmaid present option since it shows the receiver that you have chosen something unique and particularly for them. Alison Lou's (modern jewelry designer in the US) take on the nameplate necklace, accentuated with a real diamond, is eye-catching. A striking initial pendant on a chain, highlighted with a diamond baguette, may also anchor a layered neck design.
Earrings with chain dangles
Dainty earrings are a perfect one-size-fits-all gift. Whether your buddy has single or numerous piercings, these chain danglers will be a daily staple—think of them as a stylish and modified take on a diamond stud.
A solitaire necklace
Allow a valuable pear-cut diamond to take center stage. A simple and adaptable solitaire bracelet, such as this one from the Blue Nile, adds an easy touch to any ensemble and is a timeless piece that doesn't need to be removed, allowing you to select the most attractive look for your bridesmaids.
Diamond ear cuffs
A standout present is something that someone might not buy for themselves, but that puts a grin on their face. This category includes an edgy yet exquisite pavé ear cuff and this trendy alternative that adds a modern twist to your ears as no piercing is necessary.
Zodiac jewelry
Who doesn't find astrology fascinating? Zodiac jewelry is popular because of the traits that each sign represents. Your team will enjoy these pavé charms that emphasize and celebrate their uniqueness.
Diamond charms
Charms memorialize a particular moment and may be readily incorporated into the wearer's current personal item, whether a chain or a hefty link bracelet. Did your bachelorette party take place on an exotic beach? A diamond-encrusted palm tree is a cheerful keepsake.
Or perhaps you collect rainbows as a reminder to keep positive. Whatever you choose (Charmco provides a large selection), it's a fun way to thank your loved ones.
Stylish anklets
Anklets are definitely having a moment, especially during the warm, leg-baring summer days. Increase the opulence with a diamond version, like this one by Grace Lee, which sparkles beautifully on sun-kissed skin.
Jewelry with an evil eye
Talismanic diamonds are valuable and desirable due to their mystery and meaning. A protective evil eye charm, studded in a diamond or a sapphire bracelet, may be chosen by bohemian brides to keep an eye on their closest pals.
Pinky ring diamonds
On your wedding day, you may exchange eternity bands with your significant other, but you may also honor the bridal party with a different type of meaningful ring.
Bow studs
Vintage brides would undoubtedly like the sweet bows. These beautiful Blue Nile gems will not only enhance any bridesmaid dress design but also provide extra style mileage even after the wedding is finished.
Friendship bracelet
Like your childhood's colorful friendship bracelets, but much better. Solidify your relationship with these grown-up versions from The Last Line, each sporting a dazzling solitaire diamond. You can get them in various brilliant colors and two-carat sizes, adding pzazz to one's favorite bracelet combination while being comfortable enough to be worn every day.
Heart-shaped diamond earrings
If your wedding party includes a flower girl or a young bridesmaid, they will be thrilled to receive a package containing a piece of beautiful jewelry. Ring Concierge's new kids' (Nicole Wegman's luxury jewelry store in New York, where you may order a one-of-a-kind diamond ring for your fiancé or other special occasions) line has whimsical and bright themes like these diamond-accented enamel hearts.
When should you give your bridesmaids gifts?
Jewelry adds flexibility to the timeframe. We like the notion of "bridesmaid proposals," in which you offer the job in exchange for a gift. We recommend a themed item, such as the knot ring or energy bracelet shown above. Otherwise, you might give the gifts just before the wedding or on the morning of the wedding.
Conclusion
Jewelry is a charming and meaningful present to give and receive, primarily commemorating a significant occasion. Pieces made of gold and glittering real diamonds are very exquisite and long-lasting. If you want your bridal party to wear identical pieces, give them gorgeous things that will glow in group shots, such as embroidered Huggies or a brilliant diamond necklace. But don't be afraid to give each member a one-of-a-kind keepsake that reminds you of them—after all, the finest presents reflect the receiver's preferences.
We at BridalFusion.com hope you have inspirational ideas to go jewelry shopping for your bridesmaids. If you want more inspiration for your wedding, browse our websites for great ideas about wedding parties, wedding games, wedding decor, wedding attire, etc.