Gift Ideas for Your Best Friend's Wedding: The Ultimate List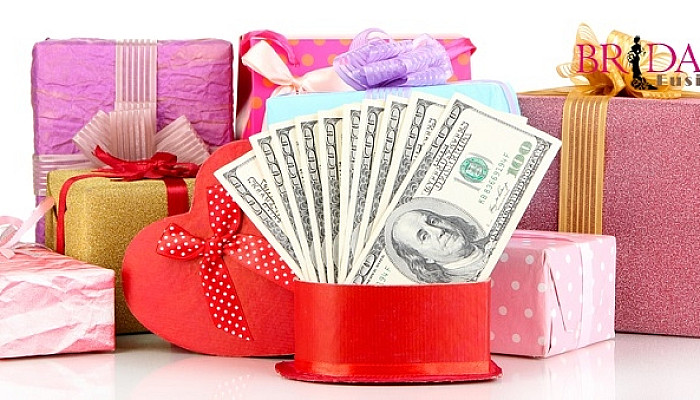 Your BFF is getting married, congratulations! But, what do you give the person who has everything? A gift that shows how much they mean to you, of course! From personal and heartfelt to quirky and fun, there are so many different gifts you can get your best friend on their wedding day.
There's no doubt that your BFF is the most special person in your life right now and probably always will be. Your best friend who has been by your side through thick and thin, listened to all your problems, and gave you sage advice when needed. If not for them, you would have never met your future spouse or gotten together in the first place!
What are the best types of gifts for a BFF?
A BFF is someone who is and will always be there for you when you need them, and you should also be there for them when it's their turn to tie the knot. A gift that shows you care and are thinking about them will make them feel special. The first thing to remember when shopping for a gift for your BFF is to get something they'll use. Don't just get something because it's cute or you think it will look lovely in their apartment; get something practical that they'll appreciate for years to come.
A good gift for a BFF might be something that is sentimental and has a deep meaning behind it. Whether it's a personalized gift item or something you made together as a group of friends, it'll show your best friends how much you care about them.
Selecting the best wedding gift for your best friend
When buying a gift for your best friend, you want to make sure that the gift is personalized and unique. A gift that is too common or cliche will just feel impersonal. So how do you pick the perfect wedding gift for your BFF? First, get to know your BFF. This might sound obvious, but knowing your friend and her tastes will help you greatly in picking the perfect gift. Next, find out if your BFF has registered for wedding gifts. If so, you don't want to give them something they've already picked out themselves.
Wedding gift ideas for friends have progressed since everybody appreciates a present that is both practical and kind. When your bestie moves into a new home, you may help them feel even more welcomed into the community by giving them gifts that reflect their individuality. Avoid making the act of giving presents a difficult one.
If you're not sure what they've registered for, you can ask their partner or someone close to the couple if they have a wish list. In this day and age of mass-produced, impersonal presents, show your friends and family how much you care by giving them something unique and special. For example, a small version of the happy couple in a bauble head style may be one of the most interesting and unique wedding presents friends can give. It's adorable and can be made in many different ways.
Stickers and decals
Stickers make excellent gifts for weddings. These days, you can purchase stickers for any occasion, including nuptials. You can find a variety of fun stickers that you can use on gifts and cards. You can also make custom stickers. You can design your stickers and order them online.
They're a great gift idea for BFFs who like to express themselves. Stickers can be used to decorate anything from laptops to suitcases. They're also an excellent gift for couples who are just starting out and don't have many decorations for their home. You can get various stickers for all the rooms in your home, like the kitchen, bathroom, living room, and more.
A framed picture or photo collage
You may wish to give your BFF a gift they'll cherish for years to come, and you can get them a framed picture or photo collage. You can choose a meaningful picture and frame it, or you can pick a photo collage where you can incorporate multiple photos.
A photo collage is a great gift because you can include different pictures of your BFF and their partner or BFF and you. This way, the gift is personalized and unique because it features your best friend and you. You can get creative with the collage and make it as personal as possible. You can also make it colorful and fun or go with a more classic look.
A keepsake Box
They might save mementos from their courtship in a keepsake box. They can keep a record of all the "firsts" that have occurred in their marriage, such as the tickets to the first movie they saw together as a married couple or a photo taken in front of the epic Eiffel Tower on their honeymoon.
Scented Candles
Luxury scented candles aren't your regular present, despite popular belief. These fantastic candles come in a wide variety of fragrances, and each one is certain to lift your spirits. Choose arousing fragrances like ylang-ylang, cedarwood, or patchouli, which are sure to lift up the spirits of the newlywed couple. Therefore, it is one of the most romantic gifts you can give to your BFF.
Travel Voucher
A travel voucher is like a winning lottery ticket for those who love to travel. The pair may use these cards for any trip they take, whether it's a domestic getaway or an overseas honeymoon.
The pair may use the cards whenever they'd want, in any place, with any hotel, etc., of their choosing. As far as best friend's wedding presents go, this is one of the safest and surest bets you can make.
A scratchable travel map
Here is another one for a travel enthusiast. They clearly need this special scratch-off map of the world if the hashtag "wanderlust" describes them best. Using this map, one may keep track of the locations they have already explored. So, to keep track of where you've traveled, just cross the locations off your list with each visit. People in a relationship with someone who has a long list of places they want to go to would love this.
Jewelry and accessories
If your BFF is a jewelry lover, you can get them a beautiful piece of jewelry as a wedding gift. You can choose a meaningful part of jewelry that reminds your BFF of you and your friendship. You can also choose jewelry that matches your personality and style. You can find beautiful jewelry for affordable prices these days. A great gift for the jewelry lover is a charm bracelet.
Charm bracelets or a clutch purse are an excellent gift for BFFs because you can add charms to the bracelet representing different things. You can choose charms representing special moments in your friendship, partner, children, pets, and more. A wedding gift doesn't have to be a significant and expensive gift. You can give your BFF a small gift they'll appreciate just as much.
Food, kitchen items, and more
If your BFF loves to cook, you can get them a cooking or baking-related gift. You can get them a cookbook or a gift card to their favorite kitchen supply store. You can also get your BFF a kitchen appliance as a gift. Cooking is a great hobby, and you can gift your BFF one of their favorite kitchen tools.
You can get your BFF a cake pan or a gift set if they love to bake, and you can find these items in many different styles. You can also get your BFF a gift set that has cooking and baking items in it. You can find gift sets that include kitchen aprons, mixing bowls, and more. You can get your BFF a gift set with items that would be useful in their home and future home. These items are so purposeful and functional that they will remind your best friend of you the most.
Wrapping up
You can get your best friend on their wedding day so many different types of gifts. From sentimental and personalized to functional and kitschy, there's something for every friend out there. You just have to find the right gift that fits your BFF and their personality. No matter what you choose, your gift will show how much you care about your BFF and their new partner. It will express how thankful you are for your friendship and how much they mean to you. With these tips from BridalFusion.com, we are sure you will find something unique for your BFF. Continue reading our blog for more inspirational ideas on wedding gifts, wedding planning, wedding décor, and more.