How Do I Choose Bridesmaids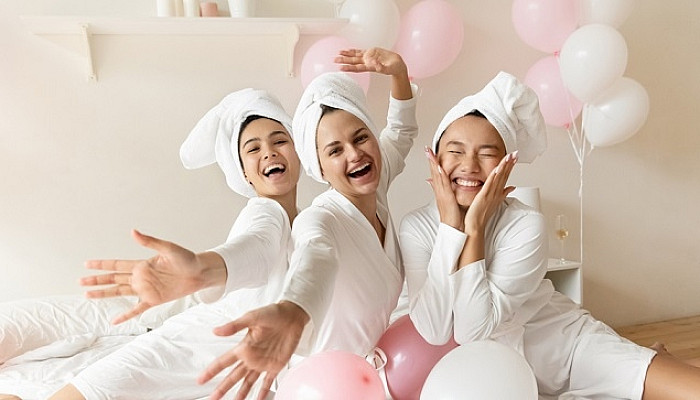 Planning and listing various bridesmaids name is actually a fun thing to do. You start by asking your close friends and relatives but end up with a lot of them at your side. This might seem tempting initially but as soon as you proceed, you will see that your list is getting out of control. If you are among those bridal who want to see her walking down the aisle along with too many bridesmaids, go ahead with a master bridesmaid list. But, if you are not, try to restrict yourself while adding so many names in your bridesmaid's list. If you have asked a lot of friends and relatives to stand beside you in your wedding, and you realize it's simple too many, there are ways to move forward and cut down a few names to make it short and simple. There are ways that can help you say a polite NO to your girlfriends without ruining your friendship. Let us help you know about things that can help you choose bridesmaids.
Tips to Choose Bridesmaids
Here are some tips that you can use while choosing your bridesmaids. Have a look at them and choose bridesmaids in the most efficacious manner.
Start with Family and Closest Love Ones
Always get started with your family members and closest loved ones. No matter what your call to action is - adding them to your bridesmaids' list or cutting down the names - you will have to think twice while making a move. After all, they are the one who will stand beside you even on your 50th wedding anniversary and you probably won't be wanting to ruin your relationships. So, you can miss your sister-in-law and third cousin but cannot simply ignore your real sisters and best friend from standing beside you. You cannot close your eyes and cut down a few names from your bridesmaids' list, especially when it's about cutting down the names of your closest ones.
There's a Place for Everyone
Cutting down their names from the bridesmaid's list does not mean that our friends have to stand alone at your wedding. You can still engage them in some lightweight wedding activities like - making them stand at the entrance to greet the wedding guests, cutting down the cake and serving the same to the guests, reading a poem or singing a song to entertain your guests, and so on. In short, there a lot that you can allot to your friends to keep them engaged on your wedding day. On a wedding, there's a space for everyone. All that you need is to look around and assign them a job that suits their style. They would be happy to help you in the most beautiful day of your life.
Honorary Bridesmaids
If you do not want to cut down a few important names from your bridesmaids' list but also cannot bear the load of so many bridesmaids standing beside you at the altar, we would recommend you to go for Honorary bridesmaids. These are the bridesmaids that do not stand beside you at the altar and actually do not perform any duty which is expected from a bridesmaid, but still, they are unique. Honorary Bridesmaids are a group of bride's friends and relatives who sit together in the same wedding attire and symbolize love and friendship at your wedding. The best part is you can include any number of Honorary Bridesmaids at your wedding, hence the stress is off of you to include them, so everyone wins.
Final Words
Making a bridesmaids list was never easy but with some tips and tricks, you can make it easier and simpler. As you are now open to effective bridesmaids choosing tips, go ahead and create a best of bridesmaids list.
Hope this works for you.