A Walkthrough to Using Paperless Posts for Event Invitations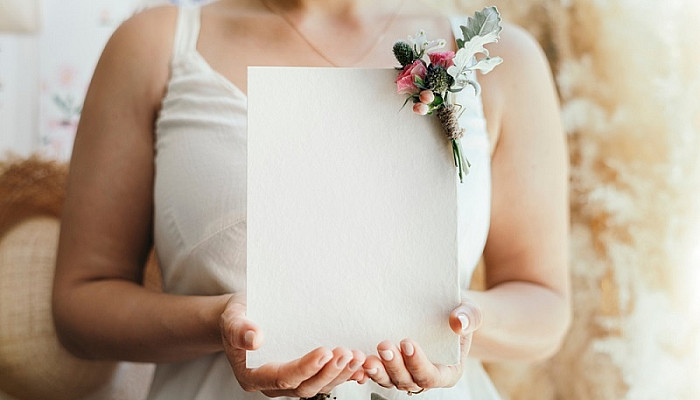 In today's world, where environmental concerns are at the forefront of our minds, it's essential to adopt eco-friendly practices in various aspects of our lives, including event planning. One significant step toward sustainability is reducing paper waste, and that's where Paperless Post comes into play. This guide will take you through the benefits of using Paperless Post for event invitations and provide practical tips for incorporating this eco-friendly approach into your event planning.
Choosing Paperless Post for Invitations
Image: paperless post
Paperless Post is an innovative online platform that allows you to create, customize, and send digital invitations and cards. There are several compelling reasons to choose Paperless Post for your event invitations, like wedding invitations, particularly if you want to embrace eco-friendly event planning. One of the most prominent advantages of using Paperless Post is its eco-friendliness. By opting for digital invitations, you significantly reduce paper waste, conserving trees and reducing the carbon footprint associated with traditional paper invitations. Digital invitations are often more budget-friendly than their paper counterparts.
You'll save on paper, printing, postage, and the time it takes to address and mail physical invitations. With digital invitations, there's no waiting for the postal service. Invitations are delivered instantly to your guests' email inboxes, making it convenient and efficient. Paperless Post offers a wide range of customizable designs and interactive features, such as RSVP tracking, message boards, and guest list management. These features enhance the overall guest experience.
Easily make updates or send reminders to your guests with just a few clicks. You can keep your guests informed about any changes or important event details. Now that you understand the advantages, let's dive into how to use Paperless Post for your eco-friendly event planning.
Step-by-Step Guide to Using Paperless Posts for Invitations
1. Create an Account
Visit the Paperless Post website (www.paperlesspost.com) and create a free account. Sign in with your email address and create a secure password.
2. Browse and Choose a Design
Browse through the extensive collection of digital invitation designs. You can filter by occasion, style, color, and more. Select a design that suits the theme and tone of your event.
3. Customize Your Invitation
Once you've chosen a design, click on it to begin customizing. Add your event details, including the event name, date, time, location, and any additional information you want to include. Customize the design further by changing fonts, colors, and layouts. You can even upload your images for a personal touch.
4. Manage Your Guest List
Import your guest list by manually entering email addresses or uploading a CSV file. Paperless Post offers tools for organizing your guest list, tracking RSVPs, and sending reminders.
5. Send the Invitation
Review your invitation to ensure all details are accurate. Click "Send" to deliver the invitations to your guests' email addresses.
6. Monitor RSVPs and Interact with Guests
Keep track of RSVPs in real time through your Paperless Post dashboard. Communicate with your guests through the platform's message boards and chat features.
7. Send Reminders and Updates
If necessary, send reminders and updates to your guests. This feature is particularly helpful for conveying last-minute changes.
Tips for Eco-Friendly Event Planning with Paperless Posts
Start your eco-friendly event planning journey early by sending digital save-the-dates. This sets the tone for a paperless event, such as paperless wedding invitations, and allows you to gauge guest interest ahead of time. Request that guests RSVP online rather than through traditional mail. This not only reduces paper waste but also streamlines the RSVP process for both you and your guests. Use your digital invitations to inform guests about your eco-friendly event initiatives. Let them know about any recycling or composting efforts, and encourage carpooling or the use of public transportation.
Extend your paperless approach to other aspects of your event planning, such as using digital programs, maps, and menus instead of printing physical copies. After the event, express your gratitude to your guests with digital thank-you cards. You can even include photos from the event as a thoughtful touch. Instead of traditional party favors, consider making a charitable donation in your guests' names. You can include information about this in your digital invitations. After the event, send out a survey to gather feedback and suggestions for making future events even more eco-friendly.
Conclusion
Embracing eco-friendly event planning by using Paperless Post for invitations is a practical and impactful way to reduce your carbon footprint and contribute to a more sustainable future. With the convenience and versatility of digital invitations, you can create stunning, personalized invitations while minimizing paper waste and environmental impact. Whether you're planning a small gathering or a large-scale event, going paperless with your invitations is a step in the right direction toward hosting eco-conscious events.