Romantic Ideas For The Groom On His Own Wedding Day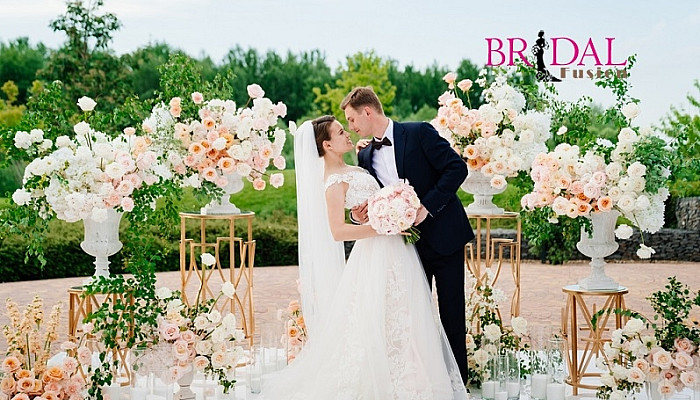 You've spent months planning the perfect wedding. All that remains is for your partner to arrive and say, 'I do.' Everything has gone so smoothly that you don't even notice how quickly the big day arrives. If you and your partner have been together for a while, it may feel like everything has happened so fast. The one thing you didn't get time to plan was what your new husband would do on his wedding day. Finding ideas for a groom can be challenging and nerve-wracking—especially if you are an anxious groom-to-be with little time left before the big day arrives. However, there are plenty of ways to give him peace of mind and make him feel special on his wedding day without spending a great deal of money or effort. From making him look his very best on camera to giving him something special to remember his wedding by, here are some romantic ideas for the groom on his wedding day that won't break the bank but will leave an everlasting impression:
Morning grooming and photos
The wedding day is all about the groom, and his appearance is the first thing everyone sees. While there will be plenty of opportunities for photos during the reception, nothing beats an early morning photo shoot with the groom in his suit. It's a great way to calm pre-wedding nerves, get the groom in the wedding mood, and make sure he looks his best in photos. While it might sound silly, a groom is often the last person to think about on the big day. Getting groomed and relaxed is important before the stress of the day kicks in. A groom's hair and makeup appointment is a great way to get ready together, as well as a great way to enjoy a quiet moment before the nerves kick in. This is one of the best romantic ideas for the groom.
A small, meaningful gift
There's no better way to make a groom feel special than giving him a gift. You don't necessarily need to splash out on a big, expensive gift that will leave you scrambling to cover the cost or feel bad for your partner if he doesn't like it. Instead, think about something that would be special to him and would remind him of the day and your relationship. You might want to search for a small, meaningful gift that has sentimental meaning and ties in with your relationship. For example, if your partner and his family are avid baseball fans, you could get a small gift that represents the team. You could get a pair of personalized cuff links, a sports team tie, or a framed photo of you and him together. The gift can be as simple as a small trinket that represents your relationship and is something he'll be able to use and look at every day. This is one of the easiest romantic ideas for the groom that you can do.
A private dinner with close friends
If your budget allows, consider hosting a quiet dinner with your partner, his closest friends, and family members. This is a great way to honor his friends and family who have supported him and his relationship with you since day one. A private dinner with close friends is a great way to show your groom how much you appreciate him and his support throughout your relationship. It's a great way to thank the people who have stood by your partner's side throughout the years and happily supported your relationship with him.
An escort for the wedding day
If the groom has been with his best man from day one, you might want to find a way to let him know he's appreciated. One great way to do this is by hiring a professional escort to accompany your groom and his best man on the wedding day. A professional escort will wear a suit, arrive at the groom's place, and accompany him and his best man to the ceremony, the photos, and the reception. They are normally hired for a few hours but can be extended for a longer period if they need to stay longer. An escort is a great way to let your groom know that he is loved and valued and that you appreciate his friendship.
An after-party with drinks and a light meal
If you want to let your groom know how grateful you are for him, there's no better way to organize an after-party for the two of you, your partners, and close family members. An after-party is a great way to let your groom know he is your number one priority on the wedding day. It's also a great way to kick back and relax after a long, tiring day of planning and excitement.
A final surprise before the couple departs for their honeymoon
A great way to wind down the wedding day and let your groom know how special he is is by surprising him with a final gift. You could organize a special farewell gift for the groom with his friends and family or make it a personal gift. A farewell gift could be a framed photo of the two of you, framed love letters from his family and friends, or a small souvenir from your relationship. It could also be a gift certificate for a relaxing activity he's always wanted to do or a luxury item he's always dreamed of owning. Whatever you decide to do, make it something special you know your partner will appreciate and a gift that will remind him of the day and how much you love him.
Conclusion
The day you get married will be one of your life's most exciting, memorable days. It's a day you'll always remember and want to relive for the rest of your life. However, the groom has to plan how he spends his wedding day, so it's important to make it memorable for him, too. These romantic ideas for the groom on his wedding day won't break the bank but will leave an everlasting impression and make his day as special as it can be. Your wedding is one of the most important moments in the lives of both the bride and the groom. It is always a good idea to do something meaningful on this day that can leave a lasting impression on both. These romantic ideas for the groom will make him excited for the time ahead that he has with his loved one for the rest of his life. The ideas we have given here are not too complicated and can be performed easily without giving you extra stress on your special day. Further, it does not cost much in your pocket and time and can be quietly slid in before the wedding festivities occur.