Top 8 Wedding Dresses Trending In 2022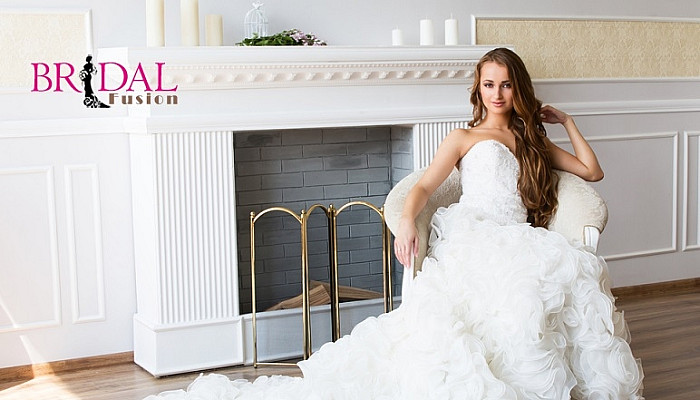 The wedding season has just begun, which means bachelorette parties, long weekends, and the prettiest summer wedding guest gowns crowding your wardrobe. If this sounds familiar, you're not alone. 2022 will be one of the busiest wedding seasons on record. Fortunately, we've already done the research. The most fabulous wedding guest dresses have imaginative cutouts, cowl-neck designs, vintage floral patterns, and a cinched bust representing summer's trendiest features in spades. Plus, we chose summer dresses with adaptability in mind—you can quickly wear any of the following dresses to several weddings, casual poolside hangouts, or elegant dinners.
So, grab your present, a pair of gorgeous heeled sandals, and keep scrolling to explore the season's most stunning summer wedding dresses for guests.
1. Sheath Dress
Don't spend a fortune on your wedding guest outfit, especially if you have a busy schedule. Wedding expenses may rapidly mount up, so we recommend intelligent buying choices.
While shopping at companies that offer payment plans, such as Affirm, we emphasize that you invest in one fabulous wedding dress that can be recycled throughout the seasons. It is a beautiful way to maximize your money. And when it comes to classic styles, nothing beats a seductive sheath. Sheath dresses may work for various dress codes and age groups. In addition, its design lends itself to strong and vivid colors, which are ideal for summer.
Pair the sheath with strappy heels or a dressy wedge sandal and your favorite jewelry for a wedding in June or August. Then, to wear it during the cooler months, wear a classic pump with the sheath dress for a graceful look.
2. Flirtatious Mini
BridalFusion recommends wearing a flirtatious little dress that helps you feel your best for a semi-formal or fancy casual summer wedding. These days, younger generations want to display their confidence in fashion. There will be a lot of short leg-baring items that are exciting and flirtatious. They're ideal for dancing and staying cool on hot evenings.
3. Jumpsuits
Don't be concerned if dresses aren't your thing. Choose a sleek and classy jumpsuit for your next formal summer wedding to prioritize your comfort without deviating from the dress code. Jumpsuits provide a pared-back appearance while remaining within the dress code. Look for upgraded fabrics, such as silk, or embellishments, such as a tight waist and a distinctive neckline with either a single sleeve or a halter top.
4. Vibrant patterns
This season, step outside your fashion comfort zone by wearing a bright color or a strong design, especially for a summer wedding. People are going all out for events after the epidemic, so most people are going a bit less formal and having more fun with dress. For the summer, bright colors and patterns are a wonderfully enjoyable and practical choice.

5: Nostalgic dresses of the 1990s
The '90s are returning significantly, and this is one trend that's ideal for summer wedding guest gowns. Nineties nostalgia is harkening in fashion right now, and adding that a slip dress is a simple, wedding-appropriate way to express this trend. A slip dress is a terrific go-to for visitors when done in a vibrant hue.
6. Boho wedding dress from Cholé's collection
The Cholé gown is ideal for the bohemian bride who values easy lines and delicate yet eye-catching accents. The plunging back with beautiful ribbon ties will look great in all of your wedding photographs.
7. Princess wedding dress
The ballet-inspired gown was one of the most popular looks on the 2022 catwalks. Next year's brides will need to go all out with their tulle if they want to feel like a genuine princess on their big day. It's all about the texture: tulle is a must-have for the bride who wants to go all out. You may get the fairytale look with frills, puff sleeves, and luxurious materials and textures, like this stunning Elie Saab dress.
8. Black wedding dress
Several high-profile celebrities and social media influencers have also jumped on the black wedding dress bandwagon. Black gowns with structured forms are available in various designs for the modern bride. Sleek slip dresses and body-skimming sheaths will inspire a minimalist bride looking for simplicity. The dark color is ideal for the theatrical bride who wants a dress that makes a statement.
Summer Formal Wedding Dresses
Although traditional wedding guest attire is frequently linked with dark hues and heavy fabrics, obtaining a pleasant summer style is feasible. For an authentic formal look, look for lightweight fabrics like linen or chiffon with longer skirts and raised features (such as a pinched waistline or structured bodice). Here are our picks for the best formal summer wedding guest gowns.
Veria Reformation Dress
You'll be the "Best Dressed Guest." The delicate flower design and mild green tint give off massive cottage core vibes, making it ideal for an upmarket outdoor summer wedding at a country club or estate. Wear an elegant updo to accentuate the halter neckline.
Maxi Lulus Floral Print Dress
When in doubt regarding what to wear to a wedding, Lulus is a fantastic place to start because they provide a large selection of gowns at reasonable prices. This pink floral-print maxi dress has a flattering tie waist and a sky-high leg split. Make it a formal wedding guest dress by wearing it with your favorite nude shoes.
Conclusion
There will be a wedding boom in the year 2022. The wedding season runs typically from May through October; there's a high chance you'll be attending several summer weddings—which means you'll need fantastic costumes on hand. Stiff, heavy materials are not preferred for summer wedding guest dresses. Instead, summer celebrations call for light, and breezy maxis or minis with vibrant designs will be great. Of course, finding a wedding-appropriate outfit when you know it will be hot or humid outside might be difficult. (After all, you don't want to drench in sweat.) As your one-stop solution for all queries related to wedding dresses and trends, BridalFusion.com compiled a list of the top eight summer wedding guest dresses of 2022 and the top trends to watch for when shopping.