Wedding Veil Design Ideas You Must Know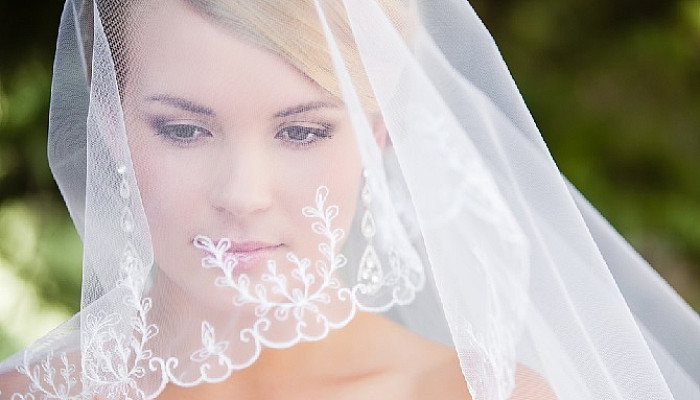 The wedding veil is an accessory that can change your entire look. Choose the right veil and you are all set to add a bit of glam and a hint of traditionalism to your entire bridal look. But how would you proceed? Will you be picking the veil that matches your wedding gown or the one that matches your style? Additionally, what if the veil actually outshines on your wedding day? If all this has been restricting you from buying that traditional yet gorgeous bridal veil, we are here for help.
Bridal/Wedding Veil Designs that Fits Your Wedding Attire
Back the days, brides used to carry a veil to protect themselves from evil spirits. Folklore says the main purpose of using a wedding veil is to hide the face of the bride so that no evil spirit can see it and ruin her special day. With the passage of time, people started neglecting the significance of veils and soon, carrying a veil on the wedding day became a choice. However, we still see some brides who personally show a desire to wear a bridal veil on their wedding day. They want to follow the tradition that their mothers and grandmothers have followed. For all those brides who are willing to take the tradition ahead, we are here with this article. Learn about various bridal veils designs that fit your body and matches your style as well.
So, let's delve into it.
Birdcage Veil
If you are planning to have a fun-filled and happening outdoor wedding, go for the birdcage bridal veils. You might get a hint of the hidden fun element from its name but the real picture comes out when you actually wear it on your wedding day. Birdcage veils go well with short dresses. Usually, they are made up of tulle and covers a small portion of the bride's face. It falls right above the chin giving it a rustic and vintage look.
Blusher Veil
Love that dramatic moment when the veil is lifted over bride's lovely face? If yes, then go ahead with the lovely and the dramatic blusher veil. They are beautiful and traditional. Unlike birdcage veils, blusher veil covers the entire face of the bride which makes the veil lifting moment a bit more dramatic and excited. The length of the veil falls right on the shoulders and hence, it's perfect for any wedding dress - be it a long flared wedding gown or short and classy wedding dress.
Fingertip Veil
Want more length on your bridal veil? Go for the regal and the royal fingertip veil. You will be surprised to know that this is the type of bridal veil that Kate Middleton wore on her wedding day. It not only covers the entire face of the bride but falls right down to the fingertips. However, you may feel a bit clumsy with this veil while dancing and performing other wedding rituals. To avoid this, you can take it off once you are done with the main wedding ceremony. The fingertip veils fit best on long wedding gowns.
Wrapping Up
Based on the length of your wedding dress, you can either choose a birdcage, blusher, or the fingertip bridal veil. We would recommend you to try three of them while trying out your wedding dress. This will help you pick the right veil on the right wedding gown.
So, go ahead and add a bit of glam on your wedding day. Hope this works for you.