Gift Ideas That Will Make Your Husband's Birthday Special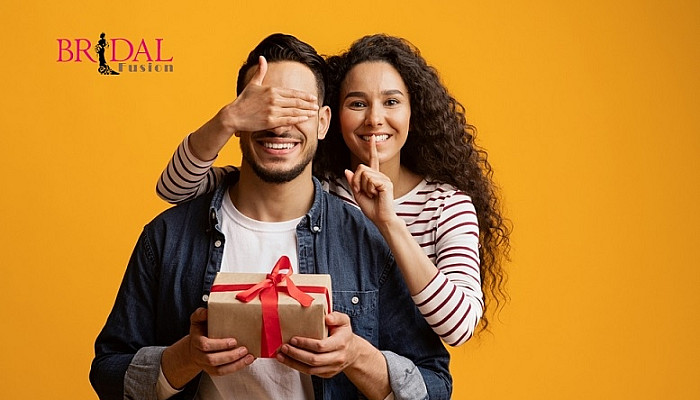 Do you know the feeling when your partner has everything they could want? The sense of being stumped about what to give them next? Of course, we all love watching our partners open presents on their special day, but the stress beforehand is not so much fun.
Making a list of everything your husband would like to have soon makes shopping much more accessible and stress-free. After all, you want to ensure he has a happy birthday that he'll remember forever. So, here is a list of unusual gifts for your husband to make his birthday special!
A manly apron
He's always there to help you out with the cooking, so why not buy him a manly apron as a present? For an apron that is not just for the oven, select one with many pockets for knives, spices, and other cooking essentials. It is durable, easy to wash, and has many colors. Every kitchen needs one of these aprons! You know your husband will love getting this gift.
Unique books
A book is an excellent gift for any occasion, especially for your husband's birthday. What if you could buy him a book that is one-of-a-kind? What if he could have a book written only for him? This is an experience gift that tells your husband that you really care.
You can personalize a book for your spouse by uploading his photo to one of the many online printing firms, selecting a cover design, and writing a special dedication. It's hard to find a more unique present than this.
This is the kind of present your husband would adore getting from you. Your gesture will mean a lot to him, and he'll always have something to remind him of you by. It is a unique gift idea for your husband and one that will not be forgotten over the years.
A Customized watch
A watch is a classic gift often given on a special occasion. However, the look he receives may not be the exact one he wants. What if you could get him a watch made just for him? A personalized watch is a thoughtful and practical present showing your husband how much you care. The perfect look can have his name engraved on it, while the time can be personalized, too.
It is not only a great gift idea but also a very thoughtful one. Your husband will love receiving this gift. It is personalized, and he will be able to wear it every day, reminding him of your thoughtful gift.
A personalized set of craft beer
Is your husband a beer lover? What if he could brew his very own beer? Many firms now offer home delivery of your preferred beer, allowing you to enjoy your brew whenever you like. In addition, you can get a beer brewing kit online.
This is a fun gift idea that your husband can brew again and again while sharing this experience with his friends and family. This is a gift that your husband will love receiving and showing off to his friends. He will be very grateful for this gift as he can brew his own beer whenever he wants. This is a unique gift idea for the beer lover in your life.
Sports equipment for an active guy
Does your husband like to play sports? If he is an active guy, he's always looking for a new pair of sneakers, a new ball, or new equipment. There are many sports equipment stores where you can find personalized sports items.
You can pick out the sports equipment he needs most, like a new basketball, baseball bat, or football. You can also get a personalized sports bag or a personalized sports T-shirt. Your husband will love receiving this gift because he will know you have put a lot of thought into it. It's a unique gift that he will cherish and use frequently.
An electronic device for tech lovers
Does your husband love to use electronic devices? Maybe he'd like a smart speaker, an electronic keyboard, or another device. In today's digital age, getting a one-of-a-kind electronic product is easier than ever. You can choose the device that your husband needs most, like an acoustic guitar, keyboard, or smart speaker.
A personalized case for his existing gadget is also available. Your husband will love receiving this gift, especially if he is a tech lover. It's a unique gift idea that will help him get more enjoyment out of his favorite electronic device.
A surprise birthday trip
Every guy loves a great adventure, and nothing says experience like a birthday surprise trip. If you want to buy your husband a unique gift that he will remember forever, then a surprise trip is the best option.
Vouchers for a romantic trip can be purchased from various travel providers. You can choose the destination he'd like to visit the most. Your husband will love this gift because he'll know how thoughtful you have been. It's a unique gift idea that will bring you closer; he'll remember this special day forever.
A bedroom journal
This special journal will surely be appreciated by your husband. Inspired by the "50 dates ideas," features Adventure Challenge for couples. The tasks in the book (reviewed and approved by a professional sex coach) are meant to be inclusive and flexible, fitting into the schedules and finances of readers of all backgrounds (though most are free). It's a playful approach to bonding with your partner while enhancing your sexual experiences.
A smokeless bonfire
Every one of his friends will be filled with envy once they see your backyard after you are done installing the best-selling, low-smoke fire pit. There's a good reason why bonfire enthusiasts consistently recommend the Solo Stove. They have a low-smoke burn and are simple to light. As an added bonus, the fire pit is easily transportable and weighs only 20 pounds. As soon as your husband sees it, he'll want to try it out, so get the marshmallows ready.
A movie projector
If your husband is a movie buff, this home theater system is an excellent present. Included in the package is a projector with built-in speakers and a quick-to-assemble screen, providing him with everything he needs for a cinematic masterpiece. Moreover, it works wonderfully for playing video games.
DIY photo book
Your partner will appreciate the sentimental value of this present. Make a photobook filled with images representing your time together, from sweet text exchanges to snapshots from your first vacation. Another option is to combine your video clips and still images into a video collage set to your tune.
Conclusion
Your husband is a great guy, and you want to show how much you appreciate him. A birthday present is a perfect way to show your appreciation. You can find the ideal gift for your husband no matter his interests, but you have to put some thought into it. First, decide what kind of gift you want to get him.
Are you going for a sentimental gift, or do you want something more practical and valuable? Next, figure out what his interests are and what he needs. What does he often forget to buy for himself? With these tips from BridalFusion.com, you are sure to hit the mark and make your husband feel special on his birthday.