International Wedding Festival 2022 - What To Expect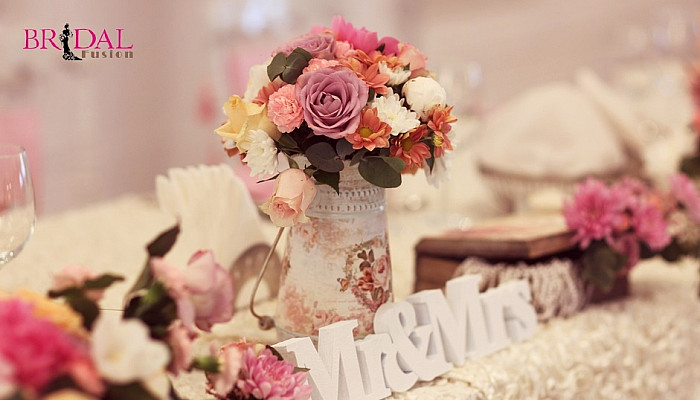 A hearty congratulations to all the engaged couples! Now that you have got engaged, it's time to plan your big day– the Wedding.
The International Wedding Festival is a great opportunity to plan a dream wedding with the help of top wedding professionals who are eager to share their experience and knowledge with would-be couples and wedding planners. They are well versed with the latest information to provide answers to all the questions that pop into the mind of couples and give them the adequate attention that they deserve for their biggest day.
This event takes place year-round, both in virtual and in-person settings at different locations, to assist couples in getting their planning well underway. The aim of the event is to make wedding planning a fun-filled, stress-free affair. This festival assembles the area's finest vendors, wedding planners, florists, entertainment providers, photo booths, wedding venues, wedding photographers, and more for one day under one roof that helps in organizing a wonderful, memorable wedding day. Apart from learning, this event is a fun and interactive experience with so much to do in just one day. Trust us, it has everything to make your D-day even more special and memorable.
Well, if you are looking forward to planning a wedding– either yours, loved ones, or your client– you will be happy to know that the International Wedding Festival is around the corner. It will be held on February 20, 2022, in Lodi, California, and February 27, 2022, in Oakland, California. Jump into this article to learn more about the event.
Relax, and turn your dream wedding vision into an incredible reality with the International Wedding Festival!
About the International Wedding Festival
The International Wedding Festival, a.k.a. IWF, is more than just a bridal show. It is a festival that hosts various live and virtual wedding expos to help engaged couples plan their wedding day. Since its inception over 15 years ago, it has successfully staged over 100 events in numerous regions and welcomes thousands of couples through its doors. Depending on the venue, season, and duration of the event, every event of IWF greets 100-400 couples in both virtual and in-person settings.
This event is a high-energy affair that is centered on wedding preparation. It helps accomplish most wedding planning in a single day, which is what couples adore the most about this wedding festival. Also, the fact that the event brings the most elite providers who look forward to excellent brides and grooms and filling their calendar with reservations and consultations is captivating.
The International Wedding Festival is not just a perfect opportunity for the would-be couples but also the exhibitors. This festival is not just a "buying booth" but an outstanding marketing opportunity to grow business.
Details Of The Events
Event 1- Lodi Wedding Festival
Date: February 20th, 2022
Timing: 11:00 AM - 3:00 PM
Location: Hutchins Street Square, 125 S. Hutchins Street; Lodi, CA 95240
Event 2- Oakland Wedding Festival
Date: February 27th, 2022
Timing: 11:00 AM - 3:30 PM
Location: Oakland Scottish Rite Center, 1547 Lakeside Dr; Oakland, California
Tickets
General Ticket– $15
The general ticket comes with a regular entry to the event at 11 A.M. This ticket is for both live and virtual events. There are a few offers available for general ticket owners. This includes:
- The first 50 couples in line at the venue will be given a thousand Bridal Bucks to spend inside with participating wedding professionals.
- The first 25 brides in line will get a complimentary bridal veil.
VIP Party Pack– $100
The International Wedding Festival offers all the attendees VIB (Very Important Bride) or VIP treatment in case of group visiting. VIP Party Pack allows an exclusive entrance to the ticket buyer and 3 of their friends to the VIB / VIP lounge an hour and a half before the actual timing of entry. During this time, the visitors can enjoy a champagne toast, selfie stations, and special appearances from the area's industry leaders. Along with this, the pass owner will also get a VIB Glam Bag worth $725.
What To Expect From The International Wedding Festival?
International Wedding Festival is an all-in-one, unique event for engaged couples to visualize, plan and execute the wedding of their dreams. Being a part of this intimate event, you can expect:
1. Comparing quotes and services of different vendors
2. Obtaining excellent ideas from seasoned wedding specialists
3. Getting a chance to win exciting prizes like giveaways of $25k or a cruise honeymoon.
4. Getting familiar with the latest wedding trends
5. Enjoy entertainment by acclaimed singer– Dustin Heer
6. Access to an incredible range of wedding gowns, bridesmaid dresses, and tuxes
7. Finding the answers to the most pressing questions related to the wedding
International Wedding Festival Is a Virtual & In-Person Event
With the ongoing pandemic, the wedding festival has decided to continue with the virtual event along with the in-person celebration. This will help limit the number of individuals to be present at the venue.
All the people interested in being a part of the event from the comfort of their home can meet with the wedding professionals online through a virtual platform. They can go through the offerings, chat with the vendors, and plan their big day. The virtual event is ideal for engaged couples planning to host a destination wedding.
However, for all those planning to be at the venue, the International Wedding Festival is taking utmost care and ensuring a safe and enjoyable environment. They adhere to all CDC, municipal, state, and federal rules related to the usage of masks and other preventive measures.
Questions About The Festival
What will be included in the VIB Glam Bag?
The total value of the exclusive swag bag that comes free with the VIB Party Pass is $725. It includes:
- A wedding veil
- 3 bridesmaids sashes
- A wedding tiara
- Bride-to-be Sash
- A wedding band
- 2-night hotel stay
Does the International Wedding Festival have a refund policy for guests who won't be able to make it to the event?
Unfortunately, the International Wedding Festival does not have a refund policy. In no case will the refund be provided except for the cancelation of the show by the organizers.
Who can attend the event?
The wedding festival allows the ticket owner to bring with them the 'I Do' Crew, Wedding Warriors, Team Bride, or Team Groom to share the special time and have fun with the folks. Mom, sister, maid of honor, bridesmaids, finance, as well as groomsmen can attend the event.
Final Words:
With the International Wedding Festival, you need not worry about planning your D-day. Now, you don't need to drive from place to place, call business to business, and look through the internet for the vendors because this event will let the wedding professionals come to you. It will bring everyone at one time in one place and help plan your day with ease. This event is a valuable wedding shopping resource that will assist you in planning your special day and make it perfect. It's rightly said- "The Perfect Day Begins with Planning."