Slay Prom Night with Short Hair Perfection: Trends of 2024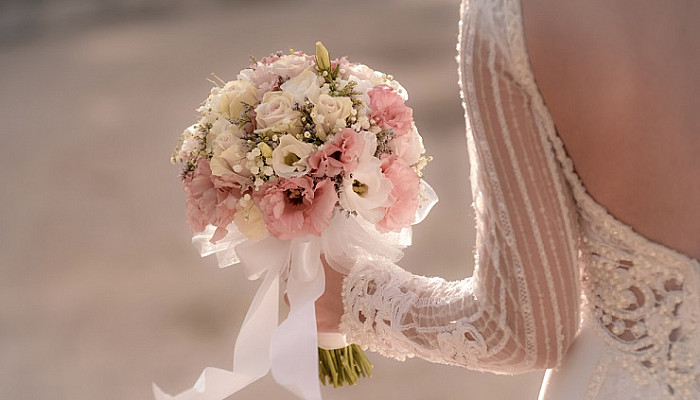 Prom night marks a memorable milestone in every teenager's life, and choosing the perfect hairstyle is a significant part of the preparations. Short hair, once overlooked in favor of longer styles, is now commanding attention and proving that it can be just as versatile, elegant, and jaw-dropping. The year 2024 introduces a range of exciting short hair trends that are set to steal the spotlight at prom.
The Rise of Short Hair Glamour
Gone are the days when short hair was seen as limiting when it came to formal occasions. Today, short hair is celebrated for its ease of styling, modern appeal, and ability to showcase your features and personality. With the right approach, short hair can offer a canvas for creativity, allowing you to experiment with textures, colors, and accessories that perfectly complement your prom ensemble.
Top Trends for Short Hair Prom Perfection
Textured Waves and Beachy Vibes
Embrace the effortless charm of textured waves and beachy vibes. This trend combines casual elegance with a touch of romance. Use a texturizing spray and a curling iron to create loose, tousled waves that exude a carefree and youthful vibe.
Sleek and Chic Pixie Cuts
If you're sporting a chic pixie cut, consider going for a sleek and polished look. Use a styling gel or serum to achieve a smooth finish, and pair it with statement earrings to draw attention to your facial features.
Vintage Glamour with Finger Waves
For those who adore vintage aesthetics, finger waves offer a nod to the glamorous styles of the past. This intricate technique creates delicate waves that ooze sophistication. While it might require some practice or a visit to a professional stylist, the results are sure to turn heads.
Braided Bob Elegance
Braids are no longer reserved for longer locks. A braided bob combines the sophistication of a bob with the whimsy of braided detailing. Whether you opt for a single braided accent or intricate braided patterns, this trend adds a touch of elegance to your prom look.
Choosing the Right Hair Color
When it comes to choosing the right hair color for short hair, there are a few key things to keep in mind. For a classic look, you cant go wrong with a dark or neutral shade, such as black, brown, or blonde. If you want to add a bit of color to your look, you can opt for highlights or lowlights, which can add depth and dimension to your style.
If youre feeling daring, you can also opt for a bold color, such as red or purple. Bold colors can help you create a unique and eye-catching look that is sure to make a statement. No matter which color you choose, make sure to avoid attire mistakes and makeup errors to ensure that everything coordinates.
Accessorize with Headbands and Barrettes
Accessories can elevate your short hair look to a whole new level. Headbands, decorative barrettes, and jeweled pins add a touch of glamour and personality. Opt for accessories that complement your prom dress and overall style.
No matter which accessories you choose, make sure to choose pieces that complement your dress and makeup. This will help to ensure that your look is cohesive and put together.
You may also like to read: Bridal Tiaras, Crowns, And Hair Accessories Fit For A Queen
Short Hair and Makeup
When it comes to short hair and makeup, the key is to keep it simple and subtle. With short hair, you dont have to worry about styling your hair, which leaves you more time to focus on your makeup. When it comes to makeup, opt for a dewy or natural look that will help to enhance your features without looking too heavy.
To finish off the look, opt for a bold lip color, such as red or pink. This will help to add a pop of color to your look and will ensure that you look picture-perfect on your big night.
Short Hair Care Tips
When it comes to taking care of your short hair, there are a few key tips that you should keep in mind. First and foremost, make sure to invest in the right products. Investing in a good quality shampoo and conditioner is essential for keeping your hair looking healthy and shiny. You should also invest in a leave-in conditioner, which can help to keep your hair hydrated and nourished.
Its also important to protect your hair from heat styling tools. When using curling irons or flat irons, its important to protect your hair with a heat-protectant product. This will help to prevent damage to your hair and ensure that your style lasts all night long.
Confidence is Key
No matter which trend you choose, the key to slaying your prom night with short hair is confidence. Rock your chosen style with pride, knowing that your individuality shines through. Confidence is the most radiant accessory you can wear, and it's what will truly make your short hair prom look unforgettable.
Conclusion
Prom night is a canvas for expressing your unique style, and short hair is ready to take center stage. With trends ranging from textured waves to colorful highlights, short hair can be just as versatile and glamorous as longer styles. Embrace your individuality, experiment with these trends, and most importantly, step onto that dance floor with confidence and grace. Remember, prom night is a celebration of you, your achievements, and the incredible journey you've undertaken. So, embrace the power of short hair perfection and make a statement that's all your own.