Helpful Tips For Body Polishing At Home For Brides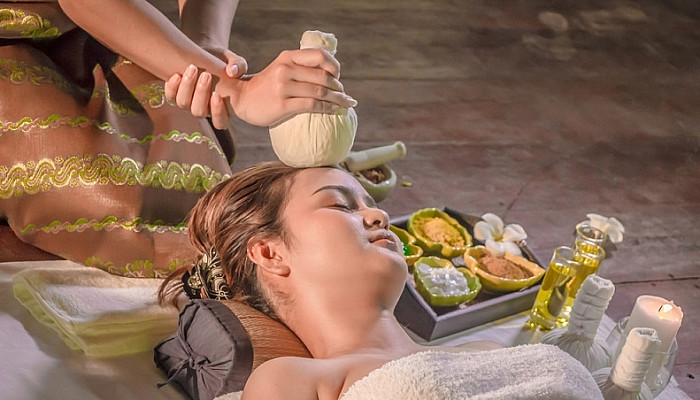 Everyone wants to look their best on their wedding day. It's the one special day of your life, and you want to look back at photos and think how beautiful you were on your happiest day. It's also a big moment for pictures, so you want to ensure everyone sees you at your finest. Whether it be with loved ones or photographers, you want to be confident that everything is perfect.
Luckily, there are some ways to prep yourself for your wedding day in the comfort of your own home. So many different services can be done at home and save you the stress of finding time during a busy week before the wedding or bringing people over after an already elaborate reception. In this article, we will discuss tips that will help ease things for brides and help them understand how to get the most out of the body polishing at-home experience.
What is body polishing?
Body polishing is a process of exfoliating the skin using a chemical. Many products will do this, but the most common is alpha hydroxy acid which is found in many natural ingredients like sugar, milk, and wheat.
These acids penetrate the skin and remove dead skin cells to leave the skin feeling smooth and soft. It's a great way to prep your skin for a heavier moisturizer. It will open up your pores and allow the moisturizer to penetrate the skin better.
Call a beauty professional at home or do it yourself. Continue reading further for simple steps and recipes for body polishing at home.
Steps involved in body polishing
- Cleaning: A professional will wipe your body with a wet towel or ask you to take a quick shower
- Scrubbing: The first step is to apply the body scrub to your body and massage it for about five minutes on the entire body. It helps in the exfoliation and removal of dead skin. It is also great for brides who experience skin darkening in certain areas of their bodies. After removing the scrub, wash the body with lukewarm water and pat dry.
- Moisturizing: A body lotion or oil is applied on your legs, arms, back, and face.
- Massage: It improves blood circulation, and as the oil is absorbed into your skin, it leaves your skin super soft and supple.
Additional Tip: A body pack is applied and left for about five-ten minutes before a bath.
Body polishing at home quick tips:
If your want to do body polishing by yourself, here is a few quick tips that will help:
You can prepare and store the body polish or manufacture it as needed. If you're going to keep it, make sure you complete it within a month. These items are entirely natural and contain no preservatives. As a result, they won't last long.
When washing a specific area of your body with the polish, be careful not to over-scrub it. Otherwise, you'll end up with unsightly scratches.
Oil is present in the polishes. As a result, exercise extreme caution when using them in your bathroom. The floor will become slick when you wash them away.
None of these should be used on wounds or cracked skin.
Before using any body polish, consider your skin type.
Use body polishes with sea salt or bath salts if you have oily skin. It contains essential oils, which destroy microorganisms while keeping your skin healthy and shining.
Choose a brown sugar-based body polish if you have dry skin (simply use brown sugar instead of white sugar). Brown sugar nourishes and hydrates your skin.
If you have sensitive skin, choose a body polish containing shea butter. It soothes your body and does not irritate it.
Items Required
A loofah
Pumice stone
Three Tablespoons (Coconut or Olive) of Oil
Body polish ingredient list:
1/3 cup sugar/ rice flour
1/3 cup sea salt
1/2 cup of rose petals
1/2 spoon of shea butter or one teaspoon of turmeric powder
Two scoops of raw honey
Coconut oil or olive oil
Body polish recipe:
Thoroughly mix all of the ingredients in a dish or a bowl.
Make sure that the consistency is thick.
Refrigerate this mixture for fifteen to twenty minutes in an airtight mason jar.
Apply it to your body, scrub it well, and then rinse with lukewarm water.
Step-by-step process
Use lukewarm water for a shower.
Do a full-body massage with warm olive oil and relax for ten minutes.
Get a loofah and apply the body polish, massaging it in carefully. Move around in circles for at least ten to fifteen minutes.
Use the pumice stone to softly scrape the rough spots on your knees, elbows, and heels.
After that, go take a long, relaxing bath.
Benefits of body polishing
Skin exfoliation is essential in maintaining healthy skin. Many think they do not need to exfoliate their skin because they use face scrubs and body washes daily. Still, the dead skin cells removed with these methods are not deep enough to reveal soft, smooth skin. Body polishing will remove the dead cells on the surface and reveal smooth and soft skin, making your skin look healthy and glowing.
It also helps prevent acne and pimples, especially when done before a special occasion or when prone to breakouts. It evens your skin tone and makes it look even and bright. It is a great way to get a glowing effect without going to a salon.
Difference between body polishing and body spa
Body polishing is chemical exfoliation, whereas a spa is a physical exfoliation. A spa is when you use a scrub or some sort of brush to manually scrub off your dead skin cells. Body polishing uses acids to exfoliate the skin and remove superficial layers. In contrast, a spa uses materials like salt or sugar to work on the skin. Both are great and provide different benefits, but body polishing at home is a much easier process.
Best time for body polishing for brides at home
Most brides do the body polishing one or two days before their wedding. It is best to do it before your wedding because the chemicals will open up your pores and allow the moisturizer to penetrate the skin better. Also, it is an easy process to do and does not require much time to do it
Frequently Asked Questions: Boldy Polishing
Can I apply body polish daily?
No, you should not apply body polish daily. Sugar or salt grains exfoliate dead skin in body polish. Excessive use of body polish might cause your skin to become more sensitive and dry.
Is it okay to put body polish on my face?
No, because the skin of your face is more sensitive and thinner than the rest of your body, you should not apply body polish on it.
Are body polish and body wash the same thing?
No, there is a significant distinction between body polish and body wash. A body wash is a liquid cleanser that is used daily. In contrast, a body polish comprises chemical peels, sugar, or salt grains to exfoliate dead skin.
Can we polish our bodies after waxing?
No, wax your body two days before using body polish for smooth and glowing skin.
Which is more effective, body scrub or body polish?
A body polish is preferable to a body scrub. A body scrub only exfoliates dead skin and increases blood circulation. A body polish not only eliminates dead skin but also hydrates and nourishes the skin.
Is body polishing effective at removing black spots?
Yes, body cleaning can help lessen the appearance of black spots by removing dead skin, grime, and bacteria.
Conclusion
The above article discusses the top tips for body polishing at home for brides. Body polishing is easy; it helps get smooth and glowing skin in just thirty minutes. Browse our website BridalFusion.com for more tips and tricks for enhancing beauty for brides before their wedding day.