Creative Anniversary Post Ideas For Your Social Media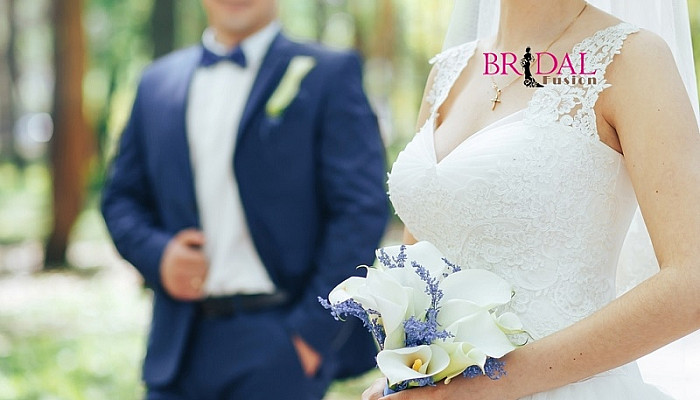 When your anniversary arrives, it's crucial to commemorate the occasion with your significant other. There is the added societal pressure of having to show how much you care by posting something meaningful online in addition to buying an expensive anniversary present. (After all, those wedding photos should see the light of day.) If you're going to show off your love on Instagram, don't forget to look out for the best anniversary captions before you post.
You're in luck because you've come to the right place. We have social media post ideas for everything from your engagement to your bridal shower, wedding day, and even your anniversary. We've taken the burden out of crafting the perfect caption, whether you're celebrating a year or a more significant milestone. And if you're finicky, we've got you covered. Here is a collection of our favorite captions and catchphrases. Start arranging your Instagram and Facebook posts with our recommended anniversary captions.
Anniversary Picture quotes:
"There is no heart in the world like yours for me." There is no love like mine for you in the entire universe." Angelou, Maya
I've fallen in love with you several times. And it doesn't stop there!
Love is a decision. I still choose you.
I adore that I get to continue growing up with my best friend! Congratulations on your anniversary!
We got hitched in front of all our closest friends and family back in the day and danced the night away. With no hesitation, I'd go back and do it again.
Funny Anniversary Posts
Save your feelings until the card that comes with your anniversary gift. If you don't want to be sentimental online, try something clever or caustic. Browse hilarious anniversary captions to keep the mood light on social media.
My S.O. gets an annual reminder that it's our anniversary.
Congratulations on your anniversary! I'd like to spend the remainder of my money on you.
Marriage is like an endless sleepover with your best friend.
There are no refunds.
We're celebrating the best decision you've ever made today.
Marry someone who gives you the same sensation as seeing your dinner arrive at a restaurant.
The actual anniversary gift is being married to me.
This is fantastic for you.
I completely forgot to terminate my 30-day marriage trial.
My lifelong membership.
Congratulations on your anniversary! Let's get some takeaway and get to bed by 10 p.m.
When dating goes too far, it's time to marry.
Congratulations on your anniversary, darling. We've been through a lot together, and you bear much of the responsibility. But I still adore you.
About Understanding What Marriage Is
"A great marriage is not when the 'ideal pair' gets together. When an imperfect pair learns to appreciate their differences." Meurer, Dave
"A happy marriage is not what you find; it is something you create, and you must continue to create it." — Anonymous.
Marriage is like riding the waves; you ride the good and terrible days, always knowing that the good will come back around.
"A good marriage is the marriage of two forgivers." Ruth Bell Graham's
We're not perfect, but we're great for one another.
"Keep in mind that building a strong marriage is like farming: you have to start again every morning." — Mr. H. Jackson Brown Jr.
A married couple may disagree on many things but must agree on one thing: never give up. — Anonymous
Anniversary Post Of Love Songs
Not in the mood for a witty remark? Instead, opt for something nice and meaningful. After all, your anniversary is a sentimental celebration, so try adding these charming anniversary remarks to your favorite pair photos.
I enjoy sharing my life with you. Congratulations on your anniversary!
The best thing to cling to in life is one another.
Marriage is like an endless sleepover with your best friend.
I'm not sure what I did to earn you, but I'm glad to have you at my side. Congratulations on your anniversary!
The finest relationships are the ones you never expected to happen.
My favorite place on the planet is right next to you.
Finding someone to live with is not love. Finding someone you can't live without is the goal.
Anniversary Posts With Movie Quotes
It was a million littlest things that proved we were intended to be together." — Sleepless In Seattle.
"I can sense it when I look at you." "When I look at you, I know I'm home." — The film Finding Nemo
"I'm a bird if you're a bird." — From The Notebook
"You are gorgeous in my eyes." — From Love Actually
"The most important thing you'll ever learn is to love and be loved in return." — The Moulin Rouge
"People call things flaws, but that's the good stuff." — Goodwill Hunting
"There are certain people worth melting for." Disney's Frozen
Posts about Milestone Anniversaries
A successful marriage necessitates numerous falls in love, always with the same person.
Cheers to another round of the sun.
When did we turn into an old married couple?
The very best is yet to come.
With you, every year is a golden year.
The most fantastic decision I made was to share my life and emotions with you.
If I could redo my life, I would find you sooner.
If You Began As "Just Friends."
Dating your best friend is like receiving 11 chicken nuggets when you only ordered 10.
WYD if you're not dating your best friend?
Marriage is like an extended sleepover with your bestie.
Okay, so the whole "I'm in love with my best buddy" thing is dull and tiring, but it's also a lot of fun, right?
More Tips On Being Creative With Your Posts
Keep it brief and to the point. Nobody wants to hear your entire love tale. The hard fact is that it's probably uninteresting, regardless. Save it for your wedding website's "About Us" section or anything.
Nobody cares about your difficulties. What about your "ups and downs," "bumps on the road," and "all we've been through?" Yes, it's tedious. You two are like pioneers establishing a new existence in the big unknown. Whatever difficulties you've encountered aren't nearly as interesting as you imagine.
Get rid of the expression "thank you for bearing with me," It's not just basic but also strange and sad. It's not like your lover is "putting up with you." And if they make you feel that way, it's time to say goodbye.
Conclusion
You and your significant other have taken some great images that you're ready to share on Instagram. Still, you can't come up with anything clever to caption them. This is difficult even on a regular day, let alone an anniversary. You wish to describe how much this person means to you, but posting a novel-length account of your love story on Facebook or Twitter is probably not the best way to do so.
There is no doubt that this collection of clever anniversary caption suggestions will come in handy. If you're looking for more inspiration and ideas for your anniversary celebration, BridalFusion.com is the place to go.