Wedding Dress Shopping Tips That Every Bride Must Consider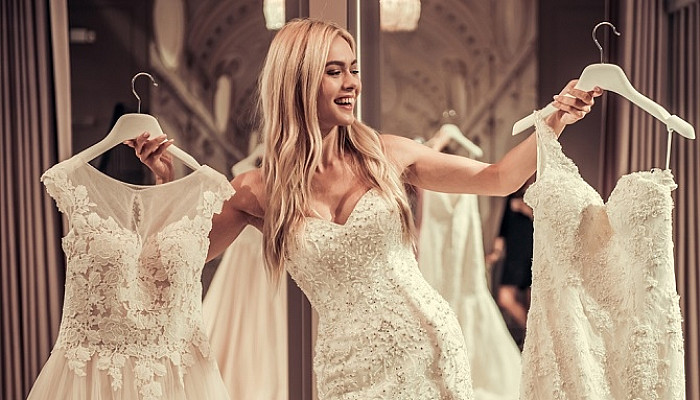 The wedding dress shopping is something that newly engaged brides can't be taken for granted. The mental pressure to find 'the right one' can often flag up concerns and indecision. This article would guide every bride-to-be that what wedding dress shopping they must consider when they are all set to get on the ride of a shopping spree. So, get ready to be opened to things that you should consider while wedding shopping.
Wedding Dress Shopping Tips
Go Beyond The Sample Size Dress
Do not think that the sample wedding dress will be your final dress. Since wedding dress boutique doesn't have all sizes available, so be calm and get the sample wedding dress. Just in case, if you are fitted into a sample wedding dress, do not afraid to say that you are in the right size.
Try Out Different Dresses
It's always a good idea to be on a budget, so do not forget that you have to make sure that you will buy a wedding dress that falls under your budget. Remember, too, that a lot of manufacturers have a three or four-month waiting time for a dress. Take a couple of weekends and book appointments at a maximum of 5 different boutiques – this will give you plenty of choices as far as gowns are concerned.
Don't Make A Quick Decision
If you are just at the 'getting ideas' stage then we would say the big shows, wedding fayres, wedding magazines and Pinterest are the best places to go for inspiration. If you're not ready to commit to a dress and be ready to order it, there are no use booking boutique appointments just yet. The stock changes frequently and so will not be a true reflection of what you could have when you actually come to make a decision.
Don't Get Confused
Take a maximum of two people with you who you trust and really want to have a say in your dress. Most boutiques these days will limit the number of friends and family you can bring with you, anyway. This might sound harsh but it really is done for a good reason – and this is to help you be the focus of the appointment.
Conclusion
Most brides come into the boutique with a list of wants and not-wants and almost everyone changes their mind or ends up wearing a style they'd never have to think to try! Hope you got the idea of sharing this post with so don't forget to share your experience with us in the below comment section.