How to Involve Infants in Wedding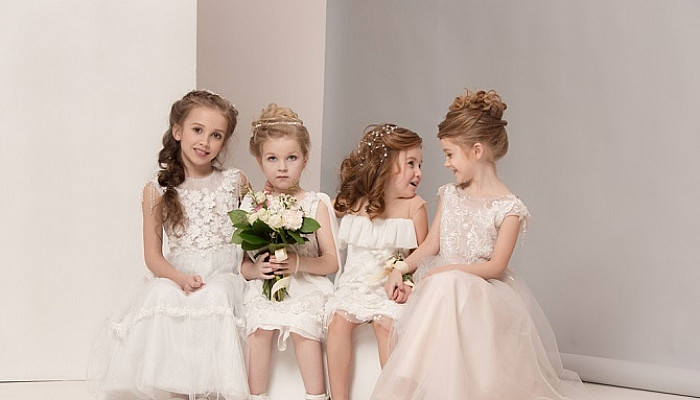 Getting married for the second time is a whole new thing and if you have a baby to join the wedding ceremony, things go to the next level. If you are among one of those brides who get a second chance to start a happily married life but wondering about how to involve your newborn baby in the wedding ceremony, let us help. Get along with us in this article and we will tell you the best ways to keep your baby entertained throughout the wedding ceremony.
So, let's get started.
Ways to Incorporate a Baby in Wedding
Here are top ways to involve a baby in the wedding. have a look at them.
Use a baby transportation
As a mom bride, you might be thinking of carrying your baby along with you while walking down the aisle but can't it be cuter? What if you use a wagon or something like that to carry your baby instead of your arms. This will give you dual benefits. One would be less arm fatigue and second would be a fantastic entry that includes you, your partner, and your baby.
Ask someone to help in emergency
If you are feeling that you cannot carry your baby all times and things are getting out of your hand because of baby's unpredictable behavior, ask someone to help. You can advise your close friend or relative to carry the baby during the wedding ceremony. There are moments when you need to focus more on your wedding and less on your baby, and exchanging wedding vows is one of them. At that time, you can hand over your baby to someone you can trust upon.
Get some toys to distract the baby
One of the best ways to make a crying baby happy is to show them his/her favorite toy. You can use this trick and distract your baby with his/her favorite toy. Ask your grandma or maid of honor to cater your baby with the toys. Make sure the toys are not noisy as it will create disturbance in the wedding ceremony.
Be ready for everything
Babies are simply unpredictable. No matter how happy they were in the morning, how much they have eaten, and how long they have slept in the night, you cannot predict how will they behave when you actually want them to be happy and quite. So, be ready for such unpredictable behavior you can get any point of time. To avoid any distraction, ask someone to take the baby out of the ceremony venue so that you can focus on what is more important to you, of course for that particular time only.
Takeaway
Getting married along with a baby is a whole new thing and so as the emotions and feelings attached to it. So, make sure you enjoy each and every moment of your wedding fully. Your baby is supposed to add more charm to the wedding day, not distractions and noises. So, use tips mentioned in this article and plan for a wedding you have ever wanted to happen. Hope this works for you. Want to share your thoughts? We would love to hear. Drop your suggestions in the comment box and we will revert at the earliest.