How to Lose Weight for Wedding Secret Reveale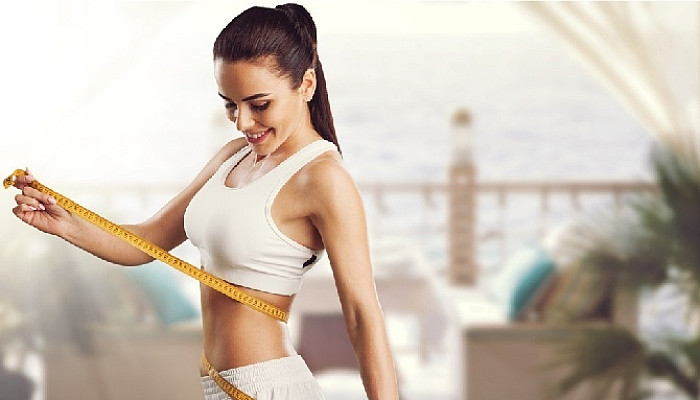 Losing weight has never been easy, especially when your wedding is just a few weeks ahead. Amid by strenuous pre-wedding activities, endless shopping, and wedding planning, bridal hardly get any time to think about their physique. In the end, they are left with only one option to look slimmer on the wedding day - starving - which is completely wrong. You can lose weight for a wedding in no time with 3 simple ways. Learn good posture techniques, exercise regularly, eat right, and you are good to go. Want to know how? Be with us in this article and learn the secret for slimmer, taller, and radiant bridal.
Top 3 Ways to Lose Those Last 10lbs. Before Your Wedding
Add a bit of Grace with Good Posture
Pay attention to your posture. Examine whether you follow good posture habits or not. If not, start practicing now. A good posture is something that brings the grace and poise and adds a hint of glam to your bridal look. The way you stand, sit and hold hands actually says a lot about you as a person. If you do not want to look weird in your wedding photographs, start practicing good posture habits before it's too late. All you need to do is to learn how to hold yourself for the taller, slimmer, and graceful look. You can start with the right sitting posture. Learn the art of sitting gracefully with your legs crossed on straight out. Use books or cushions to learn how to balance yourself while wearing bridal heels. Try to sit straight and tall all over the time and apply the same while standing up. Once you are confident about sitting and standing up, move on to the next step i.e. walking. Here, the term walking refers to a graceful walk that a bride is expected to do. From walking down the aisle to leaving the wedding venue at the end of the ceremony, as a bride you are supposed to walk with elegance, grace, and decency. Learn it if you don't know the science behind such graceful walks and practice more and more to accomplish your goal. Even if you have only a few days to go for your wedding day, practice these posture for 10-15 minutes each day and soon you will sit, stand, and walk gracefully. Believe us! It actually works.
Exercise to Reduce Weight Before Wedding
How to lose weight for a wedding in 1 month? If this is what you are actually looking for, you have landed on the right platform. This can be done by following a simple weight loss exercise plan. Start with the basic moves like squats, press-ups, jumping jacks, planks, and sit-ups. Once your body feels comfortable to take more load, go ahead with strenuous exercises that work on your core. The goal is to achieve flattened belly, toned legs, and in-shaped butts. Walk for 20 minutes two days a week, increase that to 30 minutes, followed by 40 minutes in the last few days. Even if you are working full time, try to use staircase whenever and wherever possible. Avoid sitting for a long time at one place. Take small breaks to help your body keep moving. The end results will amaze you.
Lose Weight Quickly with Pre-wedding Diet Plan
Neither a good posture nor the exercise plan can help you lose weight if you do not eat right. Pre-wedding diet planning is as important as practicing good posture and exercising regularly. So, start eating well as soon as possible. Replace fried junkies with green leafy salad, eat smaller but more meals, say goodbye to refined carbohydrates and sugary beverages, and to every food that can add a few pound to your body. Instead of that, drink 7-8 glasses of water every day to keep your body well hydrated. The more you keep your body hydrated, the better the results will be on your skin. So, eat wisely to get a slimmer and toned body for the wedding day.
The Takeaway
Every bride wants to see herself slimmer and radiant on her wedding day. While for some it is as easy as running a knife on the cake, for others it's quite impossible to attain. If you are a bride-to-be who is determined and excited to lose those 10 lbs. For the wedding day, we have got you covered. Through the content of this article, we have tried our level best to highlight top 3 ways to reduce weight before the wedding. Hope this works for you.