5 Questions To Ask Wedding DJs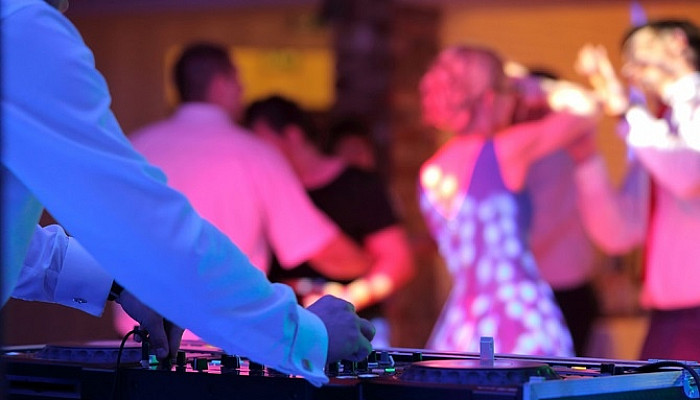 Can you imagine a party or let me correct…a wedding party without a DJ? Of course not. The importance of a good wedding DJ is known to everyone, but unfortunately a very few of us know how to get the perfect music for the most important day of their life. Here, we are talking about the Do's and Don'ts you should keep in mind when hiring a wedding DJ. In this article, we have compiled a list of 5 questions you should ask your wedding DJ much before finalizing him for the big celebration day.
Ques.1 Ask for his availability on the wedding date
This is the very basic thing that you should ask at your first meeting. No matter how good he is and how fascinating his DJ playlist seems to you, if he is not available on the date of your wedding, it's all in vain. So, better would be to ask about his availability in advance. Be very clear with this and tries to check his plans and schedules if he has fixed others things too. You an directly ask him " Are you perfomning somewhere else on this date? If yes, be very sure that he has enough to reach at your wedding venue and perform his best to wow your guests.
Ques.2 Ask whether he has visited your wedding venue or not?
Once you are sure about his availability, take the next step and ask about his comfort level for your wedding venue. Many a times, DJs agree to perform for weddings without even caring where the venue is. If you are planning a destination wedding or planning to get married at a unique wedding venue, it's better to ask if he is comfortable with the location or not. Discuss with him about the wedding venue details so that he can get an idea where to reach and how to reach on time.
Ques.3 Ask about his work experience
No one wants to ruin their special day just because they hired a DJ who is not so experienced in his work. No doubt, young DJs can bring an X-factor at your wedding, but would you really want to take a risk that is too at the day of your wedding? You may not. An experienced DJ ensures you that your wedding will have awesome music and your guests are going to enjoy the night, for sure. Hence, ask him how long he has been in this field and what are the clients he has served. This will help you get an idea about his performance and capabilities.
Ques.4 Does he work on an hourly basis?
Wedding DJs normally works on an hourly basis. This is convenient both for the Dj and for you who can save a small fortune by adjusting the DJ hours. Hence, if you too want to do that, ask the DJ in advance. Make sure you let him know when to start and when to wrap up. On the basis of this, you can also ask him about his hourly charges. This will help you get an idea about his fees which you can later compare with other DJs.
Ques.5 Ask about his forte?
If you haven't planned a playlist, leave it on your wedding DJ. Just ask him about his fate and let him match the same with your favorite music. This will help him get an idea about your choice and preferences and he can play accordingly. In other case, if you have your own playlist, make sure you discuss it with your wedding DJ. Ask him in advance whether he can perform well on that playlist or not?
Wrapping Up
These were a few things that you should keep in mind while hiring a DJ for your big celebration day. You cannot predict if he is going to rock the party or not, but there's no harm in giving your best when it comes to choosing a wedding DJ. Hope this works for you.
Have any query? Feel free to share with us. We would love to hear from you. Just drop your suggestions in the comment box and we will revert at the earliest.