Top First Dance Wedding Songs to make your Feet Tap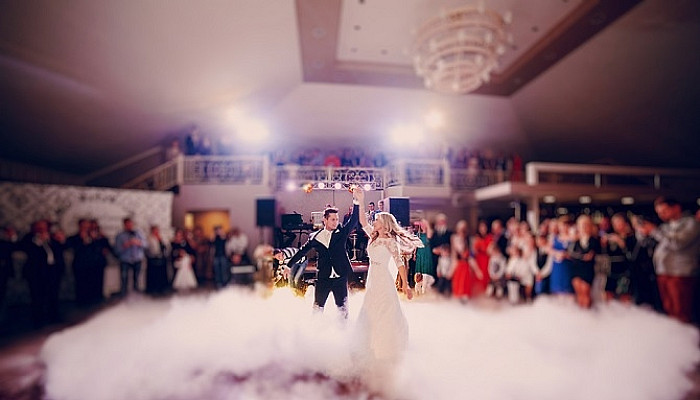 Had a hectic day at the wedding shopping? Give your mind a boost with these romantic first dance wedding songs that will make your feet tap. Every bride dreams of this moment where she sees herself dancing with her dream man. Romantic music, dim lights, and the two of you dancing on the beats of a romantic wedding song - a perfect scenario.
To add more charm to this moment, why not prepare your own wedding songs list that you can play at your reception party. Let us help in choosing the best wedding songs playlist for you.
We have come up with the most popular romantic songs along with a snippet of lyrics. Have a look at them.
"Amazed" by Lonestar
Every time our eyes meet
This feeling inside me
Is almost more than I can take
Baby, when you touch me
I can feel how much you love me
And it just blows me away
I've never been this close to anyone or anything
I can hear your thoughts, I can see your dreams…
'Everything' by Michael Buble
You're a falling star, you're the get-away car.
You're the line in the sand when I go too far.
You're the swimming pool on an August day.
And you're the perfect thing to say…
'Falling in Love with You' by Elvis Presley
Wise men say
Only fools rush in
But I can't help falling in love with you
Shall I stay?
Would it be a sin
If I can't help falling in love with you?...
'It Had to be You' by Frank Sinatra
It had to be you, it had to be you
I wandered around and finally found, that somebody who
Could make me be true
Could make me feel blue
And even be glad just to be sad, thinking of you…
'Let's Stay Together' by Al Green
Let's stay together
I, I'm I'm so in love with you
Whatever you want to do
Is all right with me
Cause you make me feel so brand new
And I want to spend my life with you…
'Rose of My Heart' by Johnny Cash & June Carter
We're the best partners this world's ever seen,
Together as close as can be.
Sometimes it's hard to find time in between,
To tell you what you are to me…
'Unforgettable' by Nat King Cole
Unforgettable, that's what you are
Unforgettable though near or far
Like a song of love that clings to me
How the thought of you does things to me
Never before has someone been more…
'You Are the Sunshine of My Life' by Stevie Wonder
You are the sunshine of my life
That's why I'll always be around,
You are the apple of my eye,
Forever you'll stay in my heart…
'This Is the First Day of My Life' by Bright Eyes
This is the first day of my life
I swear I was born right in the doorway
I went out in the rain suddenly everything changed
They're spreading blankets on the beach
Yours is the first face that I saw
I think I was blind before I met you
Now I don't know where I am
I don't know where I've been
But I know where I want to go…
"Yours" by Russell Dickerson
I was a boat stuck in a bottle
That never got the chance to touch the sea
Just forgot on the shelf
No wind in the sails
Going no where with no one but me
I was one in one-hundred billion
A burned out star in a galaxy
Just lost in the sky wondering why
Everyone else shines out but me…
The Conclusion
In this article, we have tried to list the best wedding songs apt for the first dance event. Though, we will keep updating the list in coming days, in case you want to suggest your favorite song, feel free to share with us. We would love to hear from you.
Leave your suggestions in the comment box, and we will try to revert at the earliest.