Possible Ways to Achieve Your Dream Wedding on a Budget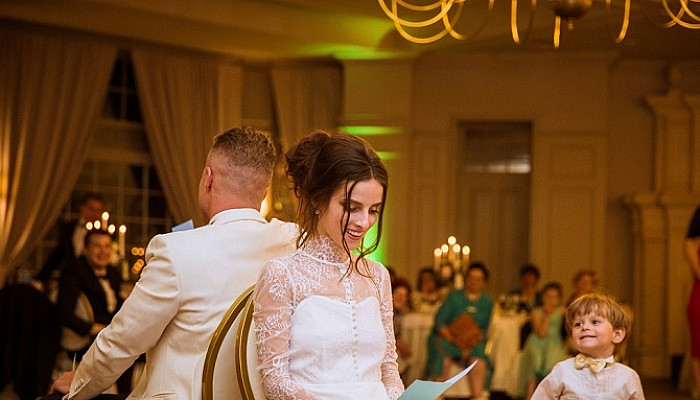 Is it true that, in order to achieve a dream wedding, you have to spend a lot? The answer would be NO.
You can plan a perfect wedding without hurting your budget limits by going logically. To elaborate this, we have come up with this article on "How to plan your wedding on a budget"?
Here are few things that you should consider when making your wedding budget.
Set a Budget
The first step would be setting a limit to your budget. So, be very clear about the overall expenses that you can bear. Come up with a number that you do not want to exceed, in any case.
Once you do that, start dividing the total limit into wedding expenses. For example;
Suppose you want a wedding for $12,000, then your wedding budget plan should look like this:
£5,000 for food and drinks
£4,000 for venue
£1,500 for dress and suits
£500 for transport
£300 for a cake
£700 for a photographer
Doing so, you will get a rough idea of each expense and this will help you adjust the prices, later on.
Be smart while picking the wedding date
Your wedding date, itself, can help you save money that can bring big differences in your budget limit, in a good way. If you choose to get married on weekdays, rather than weekends, big saving will come by your side. Similarly, getting married in off seasons like Autumn or Winter also help you save a small fortune when compared to a summer wedding.
In short, choose the wedding date precisely and save money for more important things like booking a caterer and wedding photographer.
Choosing the Venue Carefully
Most of the people book wedding venues that are popular in the town and have been booked for years, in advance. As a result, they have to bear the expensive cost as per the norms of the venue owners.
What you can do is that pick up a location which is unique, somewhere you wouldn't typically consider. Doing so, you will get dual benefits – marrying at a unique location at affordable rates.
Why so?
Such venues tend to be a way more affordable than places that you are planning to book for your wedding. Also, you could be the first one to try out a location for your wedding. Isn't it great?
Scrap the DJ
Now, this is optional. It won't make more difference but yes, you will save a small fortune by scrapping DJ. It is good to scrap DJs than booking the cheapest one for your wedding. There is no point in forking out hard earned cash on someone who will just play a casual wedding playlist.
Instead of this, you can create your own favorite music playlist and plug this into some speakers. As simple as that!
Tips:
You can plan your dream wedding on a budget by adjusting on DJ, decoration, etc. but never do that while hiring a wedding photographer and a caterer. See, it's your wedding and your guests will ignore everything except the food. So, make sure you serve them finest food and drinks on the wedding day. And for that, the caterer has to be good. So, just ask your friends and their friends about the best caterer of your area and contact to them at least a month before the wedding.
Another thing that you should not compromise is your wedding photographer. The wedding is only a one day function and people will forget about that in next two or three days. But one thing that you will carry the whole life is your wedding album. And if your wedding photographs are not clicked perfectly, you will regret forever. So, do not try to hire an on-budget photographer for your wedding. Instead, go for one who has done a great job in this profession.
The Bottom Line
So, these were some ideas that you can try to achieve the dream wedding without going out of the budget. Just be smart, come with a plan that saves time and money.
Hope this works for you.
Have another idea that deserves to be listed in this article? Feel free to share with us. We would love to add it to our list.