Planning Your Engagement Party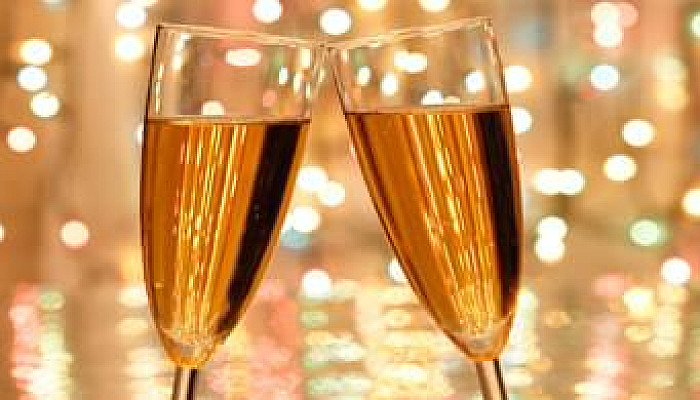 Party Planning Tips for Intended Bride and Groom
For brides with a one-year or longer engagement period, it is not uncommon to have an engagement party with close friends and family. The purpose of your engagement party is to celebrate it with those who are close to you. It is also a good time for the families to meet each other if they have not done so already.
There are no set rules for who typically hosts the engagement party. The bride and groom to be, the parents of the intended bride and groom, or even a friend or family member can host it. The tone of the party can range from a formal banquet hall dinner to a backyard barbecue. The setting of the event will reflect on the trends in your area, as well as you and your family's personal preference.
The engagement party is usually held a few months after your engagement and just about a year before the wedding date. If informal, it can even be blended with other events, such as graduations or family reunions. As long as it works together with the effect of getting the families together and treasuring the moment with the intended bride and groom.
The guest list can range from just the parents of the intended bride and groom to whoever is close to you who would also be invited to the wedding. Some engagement parties have been known to have been as large as 80 guests! Most commonly, the guest list is limited to those guests who are in the local area, as it may be inconvenient for other guests to travel since they will already be traveling for the wedding. Written invitations are sent out so that guests can mark their calendar, but with a short guest list, verbal communication may be all that you need. Either way, you may want to keep track of who is and isn't showing with a reply section stating regrets on the invitation. This could be an RSVP (regrets only) section with a phone number to call in regrets, or it could be a formalized response card similar to a wedding invitation.
Food can be as simple as appetizers, a buffet, a home cooked meal, a barbecue, or a potluck where guests each bring there own specialties. If you expect to dance, think about a small home stereo or possibly hiring a DJ for a few hours. Set up a guest book, arrange for a cake and possibly a few simple parlor games to entertain or maybe outdoor games such as volleyball.
Gifts are usually not expected at engagement parties. This varies, depending on your culture. You may want to let your guests know in your engagement party invitations whether this is applicable. Some guests will bring a gift even if they are not expected to. In these cases, you may want to wait until after the party to open them so as to not make your other guests feel guilty. Don't forget to send thank-you notes to those guests that did give you a gift.
It is not an unusual gesture for a guests toast at the engagement party. It can be a spontaneous gesture and doesn't need to be planned.
There are no rules for the guest list, formality, food, or setting for your engagement party. Just do what feels right for you, your friends, and your family. Above all else, have a great time and enjoy celebrating your engagement!