Informing Your Families of Your Engagement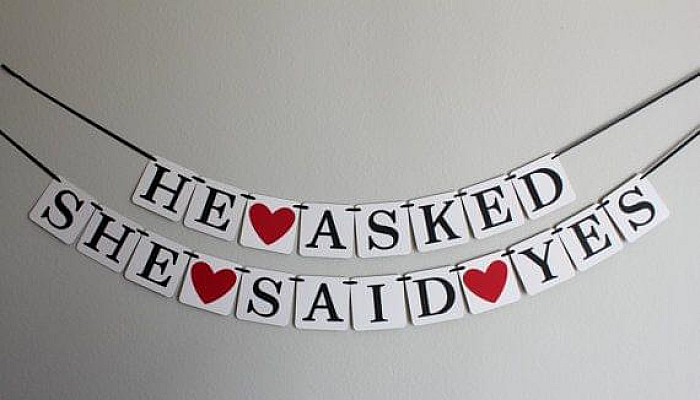 Announcement Protocol - Children, Parents, Family or Friends
I met my wife surfing the internet, and I remember feeling nervous about telling my family. So I made it easy on myself. I told my parents of my engagement and had them tell the rest of the family.
Historically, both sets of parents are told first of the engagement. But, if either of you have children, they should be the first ones to hear the news. You will most likely want to make visits to both sets of parents before telling friends and others. Parents usually are not happy being the last to know. If your parents are a distance away, a simple phone call will suffice. With your parents, you can create a list of who you would like to announce the engagement to. Then decide in what manner to tell them (in person, printed announcements, phone, etc.).
If the parents have not met yet, setup a meeting. Even if location means the meeting will be via phone or through a internet connection.
If either of your parents plans to share with the costs of the wedding, or you plan to inquire, it is important to get together quickly after the engagement is official to discuss your ideas and everyone's expectations. Now is a good time to think about setting up a budget and seeing how much your family is willing to invest in the expense. Things to discuss would be how large a wedding and what type of style you are looking for, how many people to invite, and who would like to pay for what.
Lastly, if you believe that either family will disapprove or not be happy of your decision to wed, it is best that their child tell them privately. It is true you have to deal with your in-laws for the rest of your lives; but, problem parents are still the responsibility of their own child.
But before you announce your engagement to problem parents,… be ready to hear the worst. The worst case scenario is that possibly that one or both parents will not attend the wedding or participate in any way. Be strong, tell your parents you need them to all be there and share in your happiness and you expect them to work out their differences for your sake, but if they won't, so be it. If that occurs, you will need to plan whatever kind of wedding you can afford without them. Remember though, your commitment to each other is your first priority. Nothing should be in the way to spoil the celebration confirming that promise and commitment.