30 Unique Bridal Processional Songs For Your Grand Entrance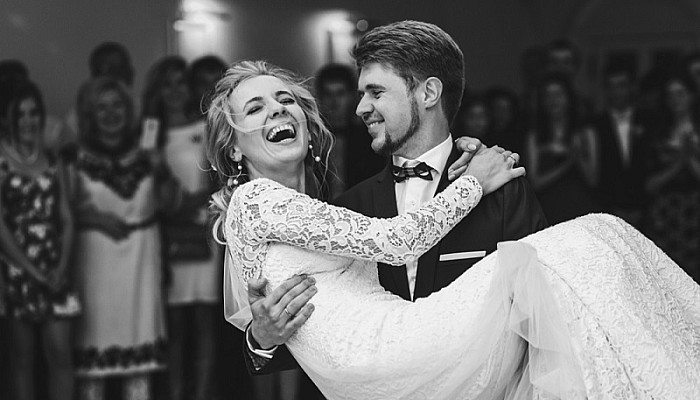 The bridal processional, the moment when the bride makes her grand entrance, is one of the most anticipated and emotional parts of any wedding ceremony. While the traditional "Bridal Chorus" by Wagner and "Canon in D" by Pachelbel are timeless choices, many couples today are opting for more unique and personalized songs to set the mood for this special moment. Your choice of bridal processional song should reflect your personality and the overall tone of your wedding. To help you find the perfect song, here are 30 unique and captivating options that will make your grand entrance truly memorable.
1. "A Thousand Years" by Christina Perri
This romantic ballad has become a modern classic for weddings, and its lyrics are perfect for expressing lasting love.
2. "All of Me" by John Legend
John Legend's heartfelt song is a beautiful choice for a bride who wants to express her love and vulnerability.
3. "Somewhere Over the Rainbow" by Israel Kamakawiwo'ole
This ukulele rendition of the classic song adds a whimsical and dreamy element to your entrance.
4. "Marry Me" by Train
A sweet and upbeat song that conveys the joy of the moment.
5. "Unchained Melody" by The Righteous Brothers
Known for its powerful and emotional melody, this song will tug at the heartstrings of your guests.
6. "Budapest" by George Ezra
A cheerful and catchy tune that is perfect for a more relaxed and joyful processional.
7. "Can't Help Falling in Love" by Elvis Presley
A timeless classic with lyrics that express deep and genuine love.
8. "Make You Feel My Love" by Adele
Adele's soulful rendition of this Bob Dylan song is both intimate and moving.
9. "You Are the Best Thing" by Ray LaMontagne
A lively and uplifting song that celebrates love and happiness.
10. "I'm Yours" by Jason Mraz
This song's laid-back vibe and catchy melody are perfect for a carefree and romantic entrance.
11. "Better Together" by Jack Johnson
Jack Johnson's soothing voice and lyrics about the beauty of togetherness make this a heartfelt choice.
12. "Perfect" by Ed Sheeran
A modern love song that has quickly become a favorite for weddings due to its romantic lyrics and melody.
13. "XO" by Beyonc
Beyonc's passionate vocals make this song a powerful and emotional choice.
14. "Latch" by Sam Smith
A unique and soulful option that will captivate your guests with its hauntingly beautiful melody.
15. "Love on Top" by Beyonc
A fun and upbeat song that radiates joy and love, perfect for a lively processional.
16. "I Choose You" by Sara Bareilles
Sara Bareilles' sweet and heartfelt song is all about choosing love, making it an ideal pick for the bridal entrance.
17. "Ho Hey" by The Lumineers
An indie folk song with a catchy melody that exudes warmth and charm.
18. "Such Great Heights" by Iron & Wine
This acoustic cover of the Postal Service's hit song offers a soothing and gentle sound.
19. "Sea of Love" by Cat Power
A tender and intimate song that creates a romantic and dreamy atmosphere.
20. "Yellow" by Coldplay
Coldplay's timeless hit conveys a sense of happiness and optimism that is perfect for a wedding.
21. "A Sky Full of Stars" by Coldplay
A more upbeat Coldplay song that combines a romantic message with an energetic melody.
22. "The One That Got Away" by Katy Perry (Piano Version)
This stripped-down piano version of Katy Perry's song adds a touch of nostalgia and emotion.
23. "Latch" by Disclosure ft. Sam Smith (Acoustic Version)
A softer and more intimate version of "Latch" that highlights the beauty of Sam Smith's vocals.
24. "All You Need Is Love" by The Beatles
A timeless classic that conveys a simple yet profound message about the power of love.
25. "Hoist That Rag" by Tom Waits (Instrumental)
For a more unconventional and edgy entrance, consider this instrumental piece by Tom Waits.
26. "Everything" by Michael Bubl
A romantic and melodic song that expresses the completeness and happiness found in love.
27. "Your Song" by Elton John
Elton John's iconic ballad is a beautiful choice for a classic and timeless processional.
28. "At Last" by Etta James
Etta James' soulful and powerful voice makes this song a stunning choice for a dramatic entrance.
29. "First Day of My Life" by Bright Eyes
A heartfelt song that captures the essence of starting a new chapter together.
30. "Can't Stop the Feeling!" by Justin Timberlake
For a fun and upbeat entrance, consider this catchy and infectious song that will have everyone dancing in their seats.
You may also like to read: Create Wedding Playlist with The Best Wedding Dance Songs
Conclusion
Your choice of bridal processional song should reflect your personality as a couple and the emotions you want to convey on your wedding day. Whether you opt for a classic love ballad, a contemporary hit, or a unique instrumental piece, make sure it resonates with both of you and adds a touch of magic to your grand entrance. Ultimately, the right song will set the tone for your ceremony and create a memorable moment that you and your guests will cherish forever.