Budget-Friendly Honeymoon Ideas To Make Your Trip Special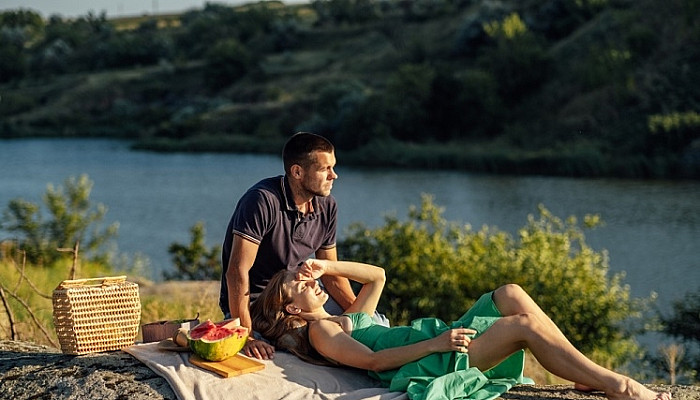 After the stress and expense of wedding planning, it's no surprise that many couples want to save money on their honeymoon. However, a tight budget doesn't mean you have to compromise on romance, adventure, or relaxation. With a little creativity and some research, you can find plenty of budget-friendly honeymoon ideas that will make your post-wedding getaway unforgettable.
Some Great Budget-Friendly Honeymoon Ideas
Road trip:
One of the best ways to save money on a honeymoon is to skip expensive flights and go on a road trip instead. Whether renting a camper van or using your own car, hitting the open road allows you to explore various destinations and make memories. You can plan a scenic route, stop at national parks or beaches, and try local food and activities. This can be a great romantic getaway.
All-inclusive resorts:
While some all-inclusive resorts can be quite expensive, plenty of options offer great value for money. Look for deals on travel websites or contact resorts directly to see if they have any promotions for honeymooners. An all-inclusive package typically includes accommodation, meals, drinks, and activities, so you don't have to worry about additional expenses. Some resorts even offer honeymoon packages that include romantic extras like couples massages or candlelit dinners.
Staycation:
If you're on a tight budget or prefer to stay close to home, consider a staycation. You can book a nice hotel or rental property in your city or town and treat yourself to local attractions, restaurants, and activities. Look for deals on websites like Groupon or LivingSocial, or contact hotels directly to see if they have any specials for locals.
Off-Season Destinations:
Traveling during the off-season is another way to save money on your honeymoon. Many popular tourist destinations have lower prices and fewer crowds during certain times of the year. For example, you could plan a beach vacation in the Caribbean during hurricane season or visit a ski resort in the summer. Research the best times to travel to your chosen destination and consider taking advantage of the lower prices.
Volunteer travel:
If you're looking for a honeymoon that combines adventure and altruism, consider volunteer travel. Many organizations offer volunteer opportunities worldwide, from building schools in developing countries to working with animals in wildlife reserves. While you won't be staying in luxury resorts, you'll have the opportunity to make a difference and see a new part of the world.
Home Exchange:
A home exchange is a great way to save money on accommodation and experience a new culture. You can sign up for a home exchange website and find other couples willing to swap homes for a certain period. This allows you to stay in a local neighborhood and save money on accommodation while also getting to know the area like a local.
A Staycation is a Great Budget-Friendly Honeymoon Idea
A honeymoon is a special occasion that newlyweds look forward to with excitement and anticipation. However, planning and going on a honeymoon can be expensive, especially if you factor in travel, accommodation, and activities. Suppose you're looking for a budget-friendly honeymoon option that allows you to relax and enjoy each other's company without breaking the bank. In that case, a staycation might be the perfect choice for you. A staycation is a vacation where you stay close to home and take advantage of your area's local attractions and activities. It's a great way to explore your city or town and discover hidden gems you might not have known existed. Here are some tips for planning the perfect staycation honeymoon.
The key to a successful staycation is to choose the right accommodation. You want to find a comfortable, relaxing place that provides a change of scenery from your everyday life. Consider booking a luxury hotel room, a cozy bed or breakfast, or even a rental property on Airbnb. Make sure to choose a location close to the activities you want to do and has all the amenities you need to feel pampered and relaxed. Just because you're staying close to home doesn't mean you can't have fun and adventure on your honeymoon. List the activities and attractions you want to see and do, like visiting museums, art galleries, or local parks. Check out the local restaurant scene and try new places for breakfast, lunch, and dinner. You can even plan a day trip to a nearby city or town to explore new sights and experiences.
To create a romantic and special atmosphere for your staycation honeymoon, set the mood with candles, flowers, and romantic music. Create a spa-like atmosphere in your hotel room or rental property with plush towels, robes, and scented oils. Plan a special date night where you cook a fancy dinner or order from a gourmet restaurant. Make sure to disconnect from work and distractions to focus on each other and your relationship. One of the best parts of a staycation honeymoon is that you can relax without travel stress. Plan to spend a day at a spa, getting massages and other treatments to soothe your body and mind. Take long walks in local parks or hiking trails, enjoying the fresh air and natural scenery. If you have a pool or hot tub at your accommodation, take advantage of it and spend time lounging and soaking up the sun.
Take advantage of discounts and deals in your area to make your staycation honeymoon even more budget-friendly. Look for special offers on activities and attractions, or check out Groupon for discounts on local restaurants and experiences. Many hotels and rental properties offer discounts for local residents, so make sure to inquire about any special offers before booking your stay. It can be an affordable and creative way to enjoy your honeymoon.
Home Exchange Can Also Be a Memorable Budget-Friendly Honeymoon Idea
Suppose you're looking for a unique honeymoon experience that allows you to travel the world on a budget. In that case, a home exchange might be the perfect option for you. A home exchange is an arrangement where two parties agree to swap their homes for a set period, allowing each party to enjoy a new destination without the expense of hotel accommodations. Here are some tips for planning the perfect home exchange honeymoon. The first step in planning a home exchange honeymoon is to choose the right destination. Look for a place you've always wanted to visit but may have been out of your budget for traditional accommodations. Keep in mind that not all locations are suitable for a home exchange. You'll need to find a destination where other homeowners are interested in a home exchange and where you'll feel comfortable living in someone else's home.
Once you've chosen your destination, it's time to find the right home for your exchange. Many websites and services can help you connect with other homeowners looking to exchange their homes. Look for a home that's in a desirable location, has all the amenities you need, and is well-suited to your needs and preferences. When planning your home exchange honeymoon, it's important to plan your itinerary carefully. Research the local attractions, activities, and restaurants in your destination, and plan your days to make the most of your time there. Make sure to leave some free time for relaxation and exploration as well. You might also consider contacting your exchange partner for their recommendations for local favorites.
Communication is key when planning a home exchange honeymoon. You'll need to stay in touch with your exchange partner to coordinate the exchange details, like dates, transportation, and logistics. Make sure to establish clear expectations about cleaning and maintenance and any specific rules or guidelines for your stay. It's also a good idea to exchange emergency contact information and inform each other of any changes or issues. Before you leave for your home exchange honeymoon, prepare your home for your exchange partner's arrival. Clean your home thoroughly, stock up on fresh linens and towels, and clear out any personal items you don't want to leave behind. Leave clear instructions for using any appliances or technology in your home. Provide your exchange partner with any necessary contact information or emergency contacts.
These Budget-Friendly Honeymoon Ideas Can Lead to a Lifetime of Memories
A staycation honeymoon can be a relaxing, fun, and budget-friendly way to celebrate your new life together. By choosing the right accommodation, planning your activities, setting the mood, indulging in relaxation, and taking advantage of discounts, you can create a honeymoon that's just as memorable as a trip abroad. So why not stay close to home and enjoy all the amazing experiences your city or town offers? A home exchange honeymoon can be a unique and affordable way to experience a new destination with all the comforts of home. You can ensure a successful and enjoyable exchange by choosing the right destination, finding the right home, planning your itinerary, communicating with your exchange partner, and preparing your home. So why not try a home exchange for your honeymoon and create memories that will last a lifetime?
Conclusion
Many budget-friendly honeymoon ideas can help you save money without sacrificing romance, adventure, or relaxation. Whether planning a road trip, staying at an all-inclusive resort, or volunteering abroad, there are options for every couple's budget and preferences. With some creativity and research, you can plan a honeymoon you'll remember for the rest of your lives. Whether you had a lavish or intimate wedding, any couple will enjoy these honeymoon ideas.