Ways To Pick The Right Makeup Artist For Your Wedding Day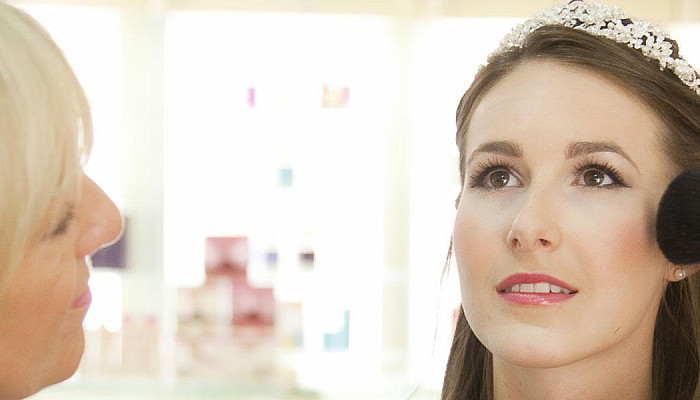 Your D-day is one of the most important days of your life. It is going to be the most memorable day which you'll remember your entire lifetime. Each and every detail, even the minute ones, therefore should be perfect. From the flowers, decor, venue, to your makeup, everything must be planned well in advance in order to avoid any last-moment chaos. Planning everything in advance also makes you calm and free from unnecessary stress. When you are a bride, makeup is one of the most essential parts of your wedding planning. Choosing the right makeup artist is as important as choosing the right venue. Here, we are sharing with you the ways to ensure that you get the right makeup artist for your wedding day:
Determine Your Makeup Budget
This is the most important aspect to consider when choosing your right makeup man or woman as different makeup artists charge different rates. It all depends on how much you are willing to contribute towards it without much pressure. There is absolutely no point in unnecessarily approaching a makeup artist whose sky-high rates you can't afford, unless or until you are ready to be flexible with your budget in other areas.
Know that different makeup artist charge differently because of certain reasons. These include the number of times they provide you with their services, the time they give you on your wedding day, the various makeup looks you wish to have and also the difficulty and quality of makeup they provide. One factor for varying prices is the experience. The more experienced a makeup artist, higher will be the charges.
Ask Your Friends and Family for Referrals
Other than the internet, you can also check out bridal magazines for various looks that local makeup artists do. Most of these bridal spreads credit the makeup artist and include their contact number. Alternatively, you can also search for reviews on bridal forums, or ask your friends and family members for recommendations. This way you not only receive valuable information but good discounts too.
Choose a Makeup Artist You Feel Comfortable With
This, if not the most important, then definitely an important factor to consider while choosing the right person since they are going to be with you during the last few hours before the wedding. This is the time when the nerves are kicking in. And so, getting along with that person or being comfortable enough with them plays a huge role. You do not want to be stuck with someone you do not wish to be around. Find someone whom you can trust and the one who understand if you are in no mood to talk. The person should be able to fix all your issues that particular day instead of adding more on to you.
Decide On The look That You Want To Go For
Different makeup artist specializes in different looks. Definitely, most of the ones will be able to give you the look you wish, but still, it is crucial to know exactly what look you want before you approach someone. Be very clear and also realistic about the references you will be showing to the makeup artists on your very first meet itself.
Note that the makeup artist you choose can really make your day or break it! And who wants to spoil their mood on their most cheerful and happy day. So, be well prepared in advance about all the aspects discussed above and make your special day a stress-free one.