Tips To Save Big On Accessories On Your Wedding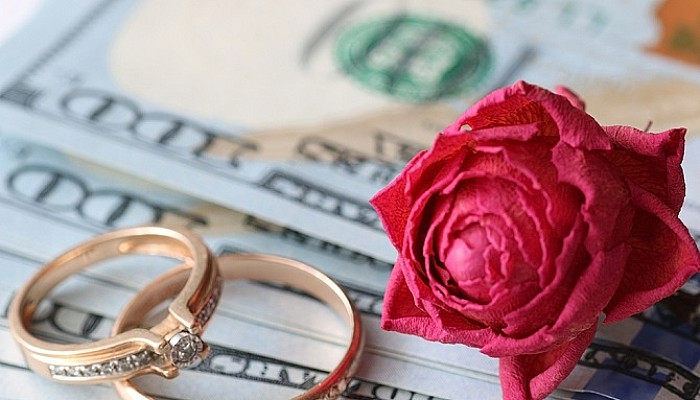 Every bride dreams to look like a princess on her big day. The bridal look is incomplete without the perfect accessories, but at times budget is a big constraint. Wedding budgeting is not that easy as it sounds It's trouble-free to go beyond the set price point in some areas, therefore, to save on certain items becomes necessary. One such area is wedding accessories, where the bride can save in numbers.
SAVE ON WEDDING ACCESSORIES
Scrapping money from those large arrangements may not be an easy option, but our tips will help you to save big on the wedding accessories –
SAVE ON DESIGNER SHOES
Brides are in love with their shoes and prefer wearing designer wear at their wedding. Brides do not realize that the wedding gown is floor length and shoes under it are hardly visible. You can take into consideration the shoes that are on discount or sale. Instead of shopping for designer shoes, one can shop online. The e-shopping world offers a collection of wedding shoes for beautiful brides ranging in all styles, designs, colors, and heel length. Nowadays, brides want to wear something comfortable yet classy, for them, ballerina style slippers are a perfect solution.
FOLLOW THE OLD TRADITION SOMETHING BORROWED
The old tradition to borrow (Something old, Something New, Something Borrowed, Something Blue) is a boon in saving big on wedding accessories. It does not have to apply once or only to a single item for your special day. You can ask your friends and family to lend you accessories like tiaras, earrings, nose pins, brooches, garters, and hairpins matching to your wedding day dress. Accessories borrowed in hierarchy adds sentimental values to your wedding. Feel free to borrow the accessories that are high on price because you have to wear them once.
KEEP A SHARP LOOKOUT
Beware of the Bling! Before matching the price tags of your wedding jewelry with other your wedding ring, be sure that you will use them frequently after the wedding. Costume jewelry/ Imitation jewelry is a perfect alternative to bank on wedding accessories. You can buy imitation jewelry online on markdown price than retail stores. Take help from costume jewelry consultants in the selection of statement pieces matching to your wedding day attire.
BRIDAL PURSE
Bridal purse need not be expensive rather it should look stylish & sophisticated and match with the attire. Do not unnecessarily splurge on the cost of the bridal purse. Credit cards, money, makeup (lipstick & blush on) are the only essential items you will carry on the wedding so consider shopping small and reasonable purses. Shop online or search consignment stores to find a little carry bag for your wedding day. You can even borrow the purse from your mother and any other family member.
BE PRO-ACTIVE
Shop & Save! Keep on purchasing the wedding accessories, regardless of how far the wedding is. Keep the wedding in mind during the sale period and buy the accessories required for the wedding. Being pro-active saves time and money. In the hustle and bustle of wedding preparation its good to create or control a situation rather than just responding to it after it has happened. It's the smartest way to save an enormous amount on wedding accessories.
GO FOR CLEARANCE SALE
If big designer brands are your thing, go for the sale period. Women love shopping during the sale period than why not shop for wedding accessories in the sale. Keep a track and eyes open on the discount months of the calendar and go for a clearance sale to shop. Clearance sale is one simple answer to the question, "How to save on wedding accessories?".
Hope our tips will help you save big on the wedding accessories and help you in getting the desired bridal look.