Breathtaking Destination Wedding Locations In United States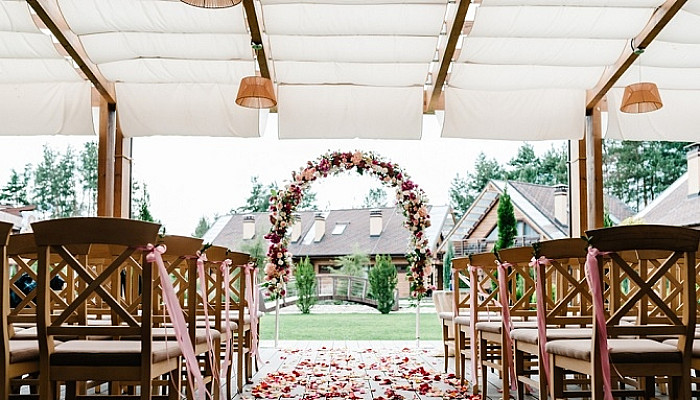 Planning a destination wedding location is a detailed involved process. There are numerous decisions to make like- guest list, wedding decoration, venue selection, menu, attire, the course of the wedding, etc. Deciding destination wedding location is certainly one of the most exhilarating stretches of a couple's wedding planning. Selecting the destination wedding location may sound fun but at the same time it is stressful and a bit complicated.
It's hard to say, "No" to a destination wedding. Here are some of the breathtaking destination wedding locations in the United States. These scenic beauties are astonishing and awe-inspiring.
MIAMI- FLORIDA
With the beautiful beaches, museums, gardens, and sunlit weather, Miami (Florida) is the appropriate destination wedding location in the United States. Miami witness spectacular views of setting sun. Each of the Miami destination wedding locations will be a unique experience for you and your guests. Most of the Miami ceremony sites are oceanfront. The outdoor elegance of Miami will help you create beautiful and artistic photographs. It's hard not to love and select Miami as the destination wedding location.
LAS VEGAS- NEVADA
Las Vegas, Nevada is The Marriage Capital of the World. It is one of the popular destination wedding locations because of ease of acquiring a marriage license,pocket-friendly weddings, and versatile wedding themes. From elegant ballrooms to wedding chapels the sin-city offers you a wide range of breathtaking ceremony locations. The amenities are vast. Las Vegas is a place for a very grown-up wedding. Your guests will love the exotic exploding volcano view.
BEVERLY HILLS, CALIFORNIA
Beverly Hills, California is every couple's dream destination wedding location. It is the best choice to have an amazing wedding. For twosome seeking pure exorbitant grandeur, Beverly Hills offers an extortionate air of romance that promises perfection. Whether your wedding takes place in an ostentatiously costly and luxurious site, the picturesque ballroom, or under the constellations on the beach Beverly hills provide a natural glittering photography backdrop. In Beverly Hills, your The-Day will be a glaring gathering, one that becomes a treasured memory for you and your guests.
NAPA VALLEY-CALIFORNIA
Napa Valley, California is filled with extremely impressive terrains—rolling hills, lush green valleys, and acres of vineyards. The main thing that draws pleasure seekers to the area is oodles of delectable wine and some of the world's best restaurants that make chow (food) good enough of accompanying it. In the rare moments when you and your wedding guests aren't relishing all that mouth-watering food and Vin de table, tour the pleasant and attractive towns in Napa Valley, indulge in spa treatments, play golf or even take a hot-air balloon ride.
NEWYORK-NEWYORK
New York offers something to get your guests light-headed with expectations & predictions. Your guests will be exultant with your choice of destination wedding location. Broadway shows, museums and galleries, four-star restaurants, crazy-fun nightlife, and classic tourist attractions make New York an ideal choice for a destination wedding. There is no shortage of resources when it comes to wedding planning. You'll have a plethora of caterers, florists, photographers and bands to choose from. Another of the city's assets is the accessible transportation.
CAPE COD-MASSACHUSETTS
Due to its adoration, popularity and the central site, Cape Cod, Massachusetts offer a vast number of resources, from refined regale to yacht clubs, clambakes, resorts, and gardens. This region can comfortably play host to intimate weddings, large elegant ceremonies, and everything in betwixt. Massachusetts is home to several urbane, low-key mountain towns and some of the best regional music and theater that the country has to offer. Your guest will love the idea of Cape Cod as the destination wedding location.
NEWPORT-RHODE ISLAND
Newport, Rhode Island offers the perfect mix of New England attractiveness and old-fashioned allure. It is the charming country that offers an ideal setting for your destination wedding. Newport is a favorite summer destination wedding location of the well-heeled, and it offers a large number of activities from sailing to high-end shopping for your young and old wedding guests. If you are ready to tie the knot and dreaming of a classic and stylish destination wedding location Newport is the apt choice.
Pack your bags, invite your guests and make your THE-DAY as special as it can be with our breathtaking destination wedding locations in the United States.