Unique Invitation Trends You Will Love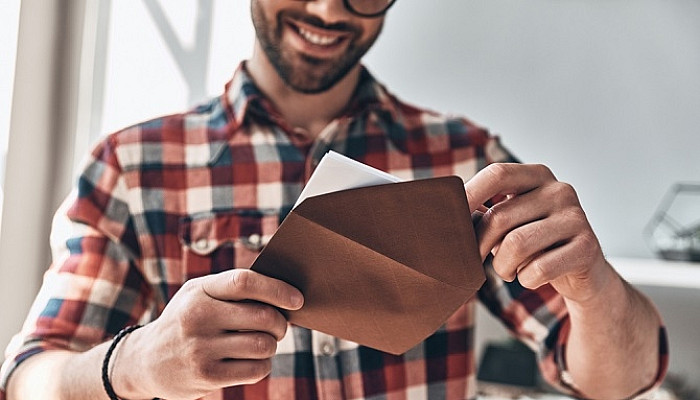 The wedding invitations are nothing but a visual persona of the inviter. The way it looks and the information it carries reflects a lot about the sender. If you are about to get married and wondering what design to choose for your wedding invitation, we have something that can help you out.
Here's a list of unique but interesting ways to design your wedding card that will make your guest smile. There's no harm in following the traditional ways of sending an invitation but so as in trying a unique way.
Be with us in this article and get to know what are some unexpected wedding invitation design ideas you can try to woo your guests.
Laser-Cut Paper Wedding Invite
If you really want to go creative with your wedding invitation, opt for a custom laser-cut paper design. They are very much in trend these days and your guests will love to see it. You can have it on the envelope, the RSVP card, or both. There are different-different designs that you can think to implement in your card. Explore Pinterest and Instagram for trendy laser-cut wedding invitation designs and you will get a lot to choose.
A Cootie Catcher
Want to give an unexpected wedding invitation to your guests? If yes, go for a cootie catcher design based wedding invitation. A pre-folded cootie catcher tucked inside the wedding invitation can actually steal all the attention. You can list most important wedding events inside the cootie catcher which will make it look more beautiful and valuable. Go to your nearest stationary store and ask for some samples, you will love it.
A Love Timeline
The wedding invitation is an official informer of your big celebration day. It acts as a mediator that informs your guests about the wedding day events. A traditional wedding card contains information about the wedding date, venue, name of the host and the couple, wedding events list, RSVP, and a thank you card. These are the basic things every wedding invitation should always have but, what if you surprise your guests with something extra? How about telling your love story in a beautiful manner on your wedding card?
Here, we are talking about the love timeline that can be incorporated into any wedding invitation card. Want to see how it should look? Here's an example:
Countdown Dial
You can also think of this incredible and unusual wedding invitation that serves as a makeshift countdown timer to the wedding day itself. As shown in the image, the wedding card will have a front wheel letting your guests turn. Doing so, your guest would get to know about the remaining days that are left for the big celebration day. This is another creative idea that will leave give your guests a beautiful surprise. Just try it for your wedding. You will love it, for sure.
Non-Paper Wedding Invitation
If you really want to trendy with your wedding invitation, ditch the traditional paper designs and switch to non-paper material. Have you ever seen a wedding invitation wording imprinted over wood or a piece of cloth? If not, just try it for yourself. There are a lot of designs and suggestions that you can see at any wedding stationary store. Can you opt for a wooden wedding card or the one printed over a handkerchief or a flag? Options are many, it's all that you need to open yourself for such out of the box ideas.
The Conclusion
There are many ways to design your wedding invitation. You can either go for the trendy laser-cut paper design or opt for a romantic love timeline wedding invitation. Apart from these, you can also think of getting designed a non-paper wedding invitation (probably of wood). In this article, we have tried to cover best of the unique wedding invitation designs that are perfect to wow your guests. You can ask for such designs to your nearest wedding stationary store or surf the same on the internet.
Hope this works for you. Have any suggestions? Feel free to share with us. Drop your suggestions in the comment section and we will revert at the earliest.
Have a Nice Day!!