3 Things to Know About Mailing Your Wedding Invitation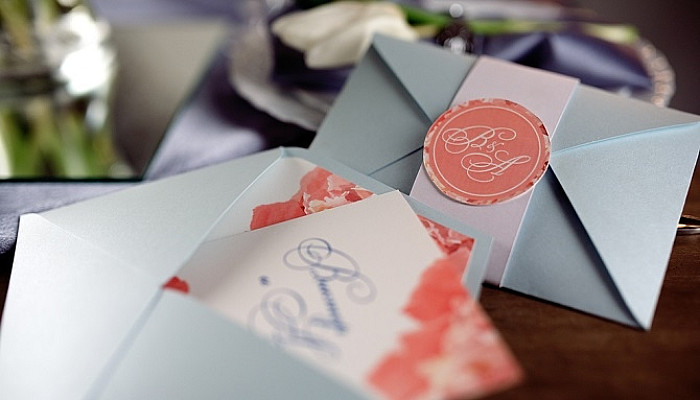 Wedding Invitation is one of the essential elements of the wedding. Known as the official gateway through which the soon-to-be-married couples blow the trumpet of their big celebration day, has its own significance and importance. In this article, let us talk about this essential element and learn how to come up with the best invitation wording.
Here are 3 points one should keep in mind while sending a wedding invitation:
When to Send the Wedding Invitation
The right time to send the wedding invitation actually depends upon the type of wedding you are planning to have. If you are going to get married outside the city – something like destination wedding – the guests should be informed at least 4 months before the wedding day. Weddings that fall into the category of destination weddings take special attention and planning, especially when it comes to inviting the guests for the big celebration day.
If you think, you would send an invitation a few weeks before the wedding day and your guests would attend it with no hassles, you are wrong. No matter how close you are to the attendee, if he does not receive the invitation at the right time, he/she would not be able to attend your big celebration day. It can be due to some personal problems or any pre-scheduled important meetings. So, it would be better if you inform them months before your wedding day so that they can plan accordingly.
In case, your wedding venue is somewhere close to your residence, still, the invitation should reach to the guests at least 7 weeks before the wedding day. This would be convenient for you as well as for your guests. After all, it's your wedding day and you won't want your close ones to miss this day just because they did not receive the invitation on time.
RSVP Deadline
Wedding invitation wording has its own significance and importance. From the wedding date to RSVP date, every little element if presented in an incorrect way may lead to confusions and delays. Let's talk about one of such element, RSVP deadline.
RSVP is nothing but the last date by which your guests have to respond to the invitation. Whether they are free or busy or not sure about the wedding day, they can let you know by responding under the RSVP deadline. Like every wedding invitation, you too can place a small RSVP respond card along with the invitation. Ideally, the RSVP card carries a stamp and the address where it is supposed to be delivered. Talking about the RSVP deadline, it should not be more than 3 weeks before the wedding day. Doing so, you will get enough time to finalize the final head count, seating chart, and other essential things.
No Kids Wedding Invitations
There are weddings wherein only adults are invited and if you too are planning for the same, we have something to share. What if your immediate family members have kids? Would you be telling them not to bring them to the wedding? No, you won't.
This is the point that we wanted to clear. In an adult wedding ceremony, you cannot expect that there would be no children at all. You can ask your wedding guests not to bring their children to the ceremony but not to your immediate family members. So, what's the solution?
Well, every problem has a solution and this one is no different. If you see yourself in this situation, we have a solution. How about hiring a babysitter for all the dudes and the dolls who belong to your immediate family members? This would not cost you much but save your day, significantly. Just think about it.
The Conclusion
In this article, we have tried our level best to cover a few important things that you should keep in mind when planning a wedding invitation. In the end, it's all about the wording and the tonality of the wedding invitation. A good invitation can bring a smile on the face of your guests and the bad one can ruin the long-term relationships in seconds. It depends entirely on you, how you play with the words.
Hope this works for you.
Have any query? Feel free to share with us. Drop your suggestions in the comment box and we will revert as soon as possible.
Have a Nice Day!!