Awesome Wedding Flower Trends To Pick This Year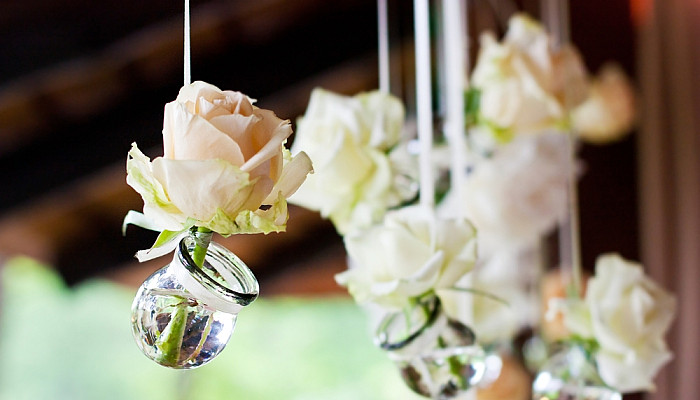 No wedding is done without the floral decorations and there are many couples who make sure to book the best florist that will keep their wedding decorations safe and simply awesome. This year, the wedding decorators have revealed some of the best and alternative wedding flower trends that will add an extra element to your dull and uninspiring wedding. If you are looking to whack the traditional wedding flowers and bouquets, then this article has consisted of a list of alternative wedding flower trends. Therefore, brace yourself and get ready to be revealed to astonishingly surprising and beautiful wedding flower trends that will add grace and beauty both to your big day.
Wedding Flower Trends To Pick
Here is a list of wedding flower trends that are quite in demand and would offer elegance to your wedding. For those couples whose wedding is just around the corner, simply go through this article to get updated with the latest flower trends.
Use Gothic Colours
The wedding with pinks, whites, and yellows are so yesterday. Think wise and create a creative color theme to add some new, unique and different color theme to make it look different and beautiful. Through the wedding theme, simply create gothic grace and charm with a dark color flower theme as these are more famous as warm colors. Gothic bouquets with dark color flowers are perfect additions to the wedding with the gothic color theme.
Huge Hanging Flower Trail
With a hanging flower centerpiece, complete the classic decoration of your wedding venue. This flower trail is simple yet stunning and surely add something special to your theme. To make it more attractive and eye-grabbing, a loose long flower trail can spread the magic.
Fancy Floral Altar
Imagine exchanging vows beneath a beautiful flower altar which will make a fantastic scenario for the wedding pictures. It is the best and ideal statement piece for a minimalistic wedding ceremony.
Faux Flowers
Want your bouquet to as long as your marriage? Faux flowers and bouquets are becoming a hot trend among brides wanting to create keepsake items of their wedding flora.
Flower Walls
Fantastic for wedding photography, flower walls are a hit among boho brides. These inject understated beauty to your ceremony and reception and are guaranteed to impress your guests.
Brooch Bouquets
Looking for something a little different? Brooch bouquets are popular among DIY and alternative brides. Not only can you make it yourself (or allow Brooch Bouquets by Gaby to help), but these bouquets become lifelong keepsake items after the wedding itself is said and done.
Creative Bouquets
Get your creative senses tingling with a statement bouquet that'll have everyone talking. Combining romance with industrial minimalism, these 'caged bouquets' add something truly alternative and special to the common traditional bouquet.
Last Words
This is a perfect place to accumulate knowledge about the wedding flower trends, so just not read them include them in your wedding to make it beautifully appealing. Do not forget to share your thoughts with us.