Top 3 Questions to Ask Your Wedding Florist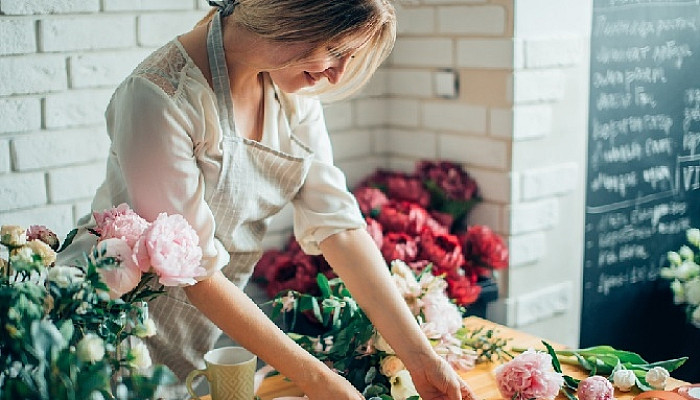 Hiring the wedding florist is as hard as hiring the wedding caterer. You may have so many questions on your mind about the floral decorations, but the important ones may just slip your mind when they are actually required. To help you out in this, we have compiled a list of top 3 questions you should ask while hiring the wedding florist. Read them, think about them, and ask them when meeting the florist for the first time.
1 How many weddings have you done?
Experience is a good indicator of expertise. It is important, though not mandatory, to hire an experienced florist to avoid last minute hassles. An experienced florist not only helps you choose the best floral designs for your special day but also assists you throughout the wedding. What would look good, how should it be installed, what would go wrong, and what floral styles are trending are some of the things that only an expert florist can tell you. On the other side, new beginners are not a bad choice but a matter of concern. You cannot rely on them completely since they are new to this field. No doubt, they can come up with some quirky and out of the box ideas that can make your floral decorations stand out from the crowd, but the reverse can also happen. So, if you are hiring a fresh and less-experienced florist for your wedding day, be ready for some unexpected challenges you might see on the wedding day. So, it would be better if you go for an expert help and hire a florist who has done so many weddings. While hiring such florists, do not forget to ask the number of weddings he/she has done. This will assure of his capabilities and experience that he/she has gained till your wedding date.
2 Can you show me some live examples of your creations?
While searching for the best wedding florist, you would get to hear one thing in common - we are the best and we offer the best floral decorations. In reality, no one is best or perfect. It's always the comparison that makes someone better than the other. And to compare services offered by a florist, asking for some live examples of his/her creations would be a great idea. So, ask your florist to show you a couple of pictures that he has clicked on the wedding site. Make sure the pictures are genuine and not just copied from someone's wedding venue. If you think asking such question would be quite rude as it may reflect that you are judging his/her legitimacy, here's a trick. Ask your florist that you want to have a look on some of his best creations so that you can choose with minimal confusions.
3 Are you comfortable with our wedding venue?
No matter how beautiful the floral designs are, if the florist cannot deliver or install them at your wedding venue, all is in vain. To avoid this, make sure you discuss your wedding venue with the florist in advance. Just let him/her know about your wedding venue, especially if you are planning to have a destination wedding, and get a confirmation about the same. It would be better if the florist has worked earlier with the wedding venue. In that case, the florist would be familiar with the various corners, entries, and other areas of the venue. Moreover, he would be aware of the rules and regulations of the venue and would be assisting you with the same. This will be an added advantage for you.
Wrapping Up
Floral decorations have become an essential part of the wedding. There are beautiful and elegant wedding flower trends that couples are dying to have installed on their wedding. Hence, if you want that your wedding gets the best flowers from the best florist in your town, ask these questions and rest assured. Avoid any kind of communication barrier that can become a huge hurdle in your wedding. After all, it's your wedding day and you won't be liking to see it ruined just because your florist did not reach on time, or the decorations came out a lot different than what you have seen in the pictures, and so on.
Hope these tips would work for you. To start with, we have pointed only three questions that you can ask while hiring the wedding florist. We will keep updating this list with time. Till then, stay tuned, stay happy!