CLASSIC COLOR PALETTE FOR WEDDINGS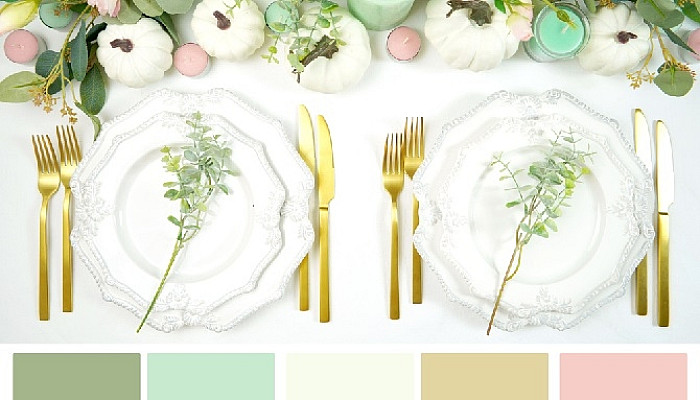 Everybody knows that wedding should include as much sparkle as you can manage. But beyond the glitter, do you have the know-how to create a beautiful color scheme that says chic, friendly and memorable all at the same time. Choosing the color palette for the wedding is the first important decision of the wedding forethought. Once you have your color palette all the other ostentatious selections are trouble-free. The pop of colors can help tell your tale. The color palette you choose is the perfect way to communicate and express yourself. The classic color palette is the ultimate weapon of couples to make the day worth a look and let the guests feel that they were a part of something special. Classic color palettes make the wedding atmosphere as pretty as a picture.
The classics are making come back. Our classic color palettes give you a huge range of beautiful shades to choose from. Look through the color palette options to find just the color scheme you are looking for your wedding and pocket it for your The-Day.
BLACK & WHITE
Exchange your vows in a classic dreamy Black and White color palette wedding. Black & White color palette makes quite an impression on your guests. Your guests will be blown away by the stunning and artistic ornamentation in Black and White color palette. Black & White details will bring the couple's romantic-vintage vision to life. White tapered candles and mercury glass votives on the tables-capes, glittery black linens and towering centerpieces will add an element of glitz to the overall design. Prominently feature sweet treats, arrange them artfully on a black painted wood wall and it will be a big hit with guests. Other standout details include the couple's wedding day duds, White ball gown embodies the day's romantic feel with the floral lace and long illusion sleeves, while bright red skinny tie adds a fun, modern twist to classic black suit.
SLATE & METALLIC ROSE
Slate & Metallic Rose color palette is elegantly and stylishly fashionable. It gives an eclectic mix of feminine and organic accents. Putting anything metallic against a dark background makes it unusually sparkly. This color palette embraces the location. Rose color tablescapes look magically sophisticated, gilded chargers and slate lettered place cards will wove a touch of glamour into the tablescapes. Fresh fragrant of blossoms and a color palette of slate & rose hues dominate the decor and soften the aesthetic of the wedding venue. Rose centerpieces add a touch of poise and grace in the wedding decor. Slate and Metallic Rose color palette creates an unforgettable fete. This classic color palette is blanketed in romance.
YELLOW & GREY
Yellow & Grey color create an opulent palette for a graceful and stylish fall wedding. It inflames a warm, inviting ambiance. Yellow engender depth especially when incorporated into centerpieces. Grey table linen incorporates sophistication. Yellow & grey decor adds a distinctive appearance in the wedding ornamentation. This marvelously moody palette is so romantic to choose for a fall wedding. Abundant with hue and life, this fall color palette lets you go big with style and persona. It sets the harmony for a delightful and entrancing merry-making!. Personalize with this opulent and romantic color palette for a perfectly expensive and of high-quality design!
LAVENDER & SAGE
This clean-cut Lavender & Sage color palette packs a classic-meets-modern punch. It's great across a variety of wedding themes, especially more formal and elegant merry-making. It's classy, timeless, and unforgettable. Enchanting color combo evokes the magic in the wedding ornamentation. Grey with sage creates a cozy harmony. Combining understated colors like these can set any wedding tone, from romantically rustic to modernly minimalist. This palette will certainly wow your guests. You can incorporate just a bit of shine and texture in your accents or accessories to add some life to the wedding. This palette provides the perfect pairing of hues. Embrace the beauty of a wedding with lavender color table capes, majestic sage color bridal dress and lavender color centerpieces and bridal bouquets.
With such versatile classic color palette for weddings make your THE-DAY perfect. These color palettes are classic and definitely here to stick around for a long time.